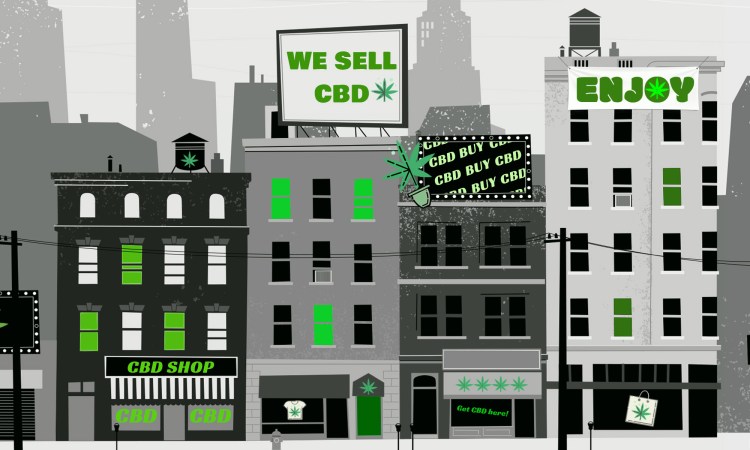 While CBD appears to be generally safe, it still has side effects. In children suffering from severe epilepsy, high doses of CBD have caused reactions such as sleepiness, vomiting and diarrhea. However, we don't know if this necessarily applies to adults using CBD because these children were very sick and on many medications, and the equivalent dose for an average 154-pound adult would be a whopping 1400 mg/day. And while CBD use in the short term (from weeks to months) has been shown to be safe, we have no data on what side effects might be present with chronic use (from months to years).
Despite the fact that they're both cannabinoids found only in the cannabis plant, THC and CBD are polar opposites in many ways. THC is intoxicating and responsible for the "high" of cannabis, but CBD has no such effect. THC is addictive; CBD is not addictive and even appears to have some anti-addictive effects against compounds like opioids. While THC stimulates the human appetite, CBD does not. There are areas where they overlap — in preliminary animal studies, THC and CBD exhibit some similar effects, including pain-relieving and anti-inflammatory properties and anti-oxidant and neuroprotective effects. In some early research, they've even shown the ability to inhibit the growth of cancer cells, but years of rigorous studies need to be conducted before we'll know whether they have the same impact on humans.
CBD gummies. CBD shots in your latte. CBD dog biscuits. From spas to drug stores, supermarkets to cafes, wherever you go in the US today, you're likely to see products infused with CBD. There are cosmetics, vape pens, pills and, of course, the extract itself; there are even CBD-containing sexual lubricants for women which aim to reduce pelvic pain or enhance sensation. CBD has been hailed by some users as having cured their pain, anxiety, insomnia, depression or seizures, and it's been touted by advertisers as a supplement that can treat all of the above and combat aging and chronic disease.
So where does this leave us? Unfortunately, outside of certain rare pediatric seizure disorders, we scientists do not have solid data on whether CBD can truly help the conditions that consumers are flocking to it for — conditions like insomnia, depression and pain. And even if it did, we still need to figure out the right dose and delivery form. Plus, CBD is not without side effects. Here's the advice that I give to my friends and family: If you're using CBD (or thinking about using it), please research products and talk to your doctor so they can monitor you for side effects and interactions with any other drugs you take.
Is CBD a cure-all — or snake oil? Jeffrey Chen, executive director of the UCLA Cannabis Research Initiative, explains the science behind the cannabis product.
But while there is a lack of concrete and conclusive evidence about CBD's effects, there is considerable hope. Recent legislative changes around hemp and CBD in the US and across the world have enabled numerous human clinical trials to begin, investigating the use of CBD for conditions such as autism, chronic pain, mood disorders, alcohol use disorder, Crohn's disease, graft-versus-host-disease, arthritis and cancer- and cancer-treatment-related side effects such as nausea, vomiting and pain. The results of these studies should become available over the next five years.
80:1 as CBD content further plummeted.
As Executive Director of the UCLA Cannabis Research Initiative, I'm dedicated to unearthing the scientific truth — the good and the bad — behind cannabis and CBD. My interest was sparked in 2014 when I was a medical student at UCLA, and I discovered a parent successfully treating her child's severe epilepsy with CBD. I was surprised and intrigued. Despite California legalizing medical cannabis in 1996, we weren't taught anything about cannabis or CBD in med school. I did research and found other families and children like Charlotte Figi reporting success with CBD, and I knew it was something that needed to be investigated. I established Cannabis Research Initiative in the fall of 2017, and today we have more than 40 faculty members across 18 departments and 8 schools at UCLA working on cannabis research, education and patient-care projects.
15:1, and by 2014 the ratio had jumped to
Furthermore, in an effort to protect consumers, the FDA has announced that it will soon issue and enforce regulations on all CBD products. Buyers should beware because the products being sold today may contain contaminants or have inaccurately labelled CBD content — due to the deluge of CBD products on the market, government agencies haven't been able to react quickly enough so there is currently no regulation in the US whatsoever on CBD products.
However, bear in mind that clinical studies take time. So, while there is lots of interest, research into the more serious medical claims surrounding CBD, as well as its long-term effects, is still needed.
True. Some users may experience nausea, diarrhea, and dry mouth after consuming too much CBD if they have a low tolerance. However, side effects tend to be mild and aren't more dangerous than overusing a common supplement like magnesium. To avoid any unwanted side effects, follow the serving sizes recommended by each product or brand. Additionally, if you're a new user, it's better to start with a less potent product and a lower dose of it.
Myth #1: It's a Miracle Cure
Additional ingredients may also be added to a product formulation. For instance, it's become popular to use melatonin in hemp-based sleep gummies or turmeric in products designed to relax and calm.
However, it's encouraging to see more CBD research is being done, and hopefully, this will lead to a much clearer idea about the compound's medical potential.
Truth or Myth: Side Effects Can Occur With Some Kinds of CBD
Product strengths can range from 50mg lip balms to 5,000mg oils. Product types are also vast; most stores now sell a collection of topicals, edibles, vape liquids, pet treats, and much more. Having the choice between potency and what type of product you want to use has made CBD super accessible to different needs and routines.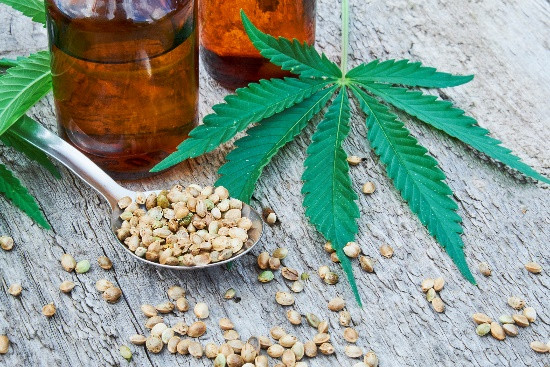 CBD comes in many forms, including oils, extracts, capsules, patches, vapes, and topical preparations for use on skin. If you're hoping to reduce inflammation and relieve muscle and joint pain, a topical CBD-infused oil, lotion or cream – or even a bath bomb — may be the best option. Alternatively, a CBC patch or a tincture or spray designed to be placed under the tongue allows CBD to directly enter the bloodstream.
A significant safety concern with CBD is that it is primarily marketed and sold as a supplement, not a medication. Currently, the FDA does not regulate the safety and purity of dietary supplements. So, you cannot be sure that the product you buy has active ingredients at the dose listed on the label. In addition, the product may contain other unknown elements. We also don't know the most effective therapeutic dose of CBD for any particular medical condition.
CBD, or cannabidiol, is the second most prevalent active ingredient in cannabis (marijuana). While CBD is an essential component of medical marijuana, it is derived directly from the hemp plant, a cousin of marijuana, or manufactured in a laboratory. One of hundreds of components in marijuana, CBD does not cause a "high" by itself. According to a report from the World Health Organization, "In humans, CBD exhibits no effects indicative of any abuse or dependence potential…. To date, there is no evidence of public health related problems associated with the use of pure CBD."
CBD has been touted for a wide variety of health issues, but the strongest scientific evidence is for its effectiveness in treating some of the cruelest childhood epilepsy syndromes, such as Dravet syndrome and Lennox-Gastaut syndrome (LGS), which typically don't respond to antiseizure medications. In numerous studies, CBD was able to reduce the number of seizures, and, in some cases, stop them altogether. Epidiolex, which contains CBD, is the first cannabis-derived medicine approved by the FDA for these conditions.
Is CBD safe?
CBD is readily obtainable in most parts of the United States, though its exact legal status has been in flux. All 50 states have laws legalizing CBD with varying degrees of restriction. In December 2015, the FDA eased the regulatory requirements to allow researchers to conduct CBD trials. In 2018, the Farm Bill made hemp legal in the United States, making it virtually impossible to keep CBD illegal – that would be like making oranges legal, but keeping orange juice illegal.
People taking high doses of CBD may show abnormalities in liver related blood tests. Many non-prescription drugs, such as acetaminophen (Tylenol), have this same effect. So, you should let your doctor know if you are regularly using CBD.
Animal studies, and self-reports or research in humans, suggest CBD may also help with:
How can CBD be taken?
Cannabidiol (CBD) is often covered in the media, and you may see it touted as an add-in booster to your post-workout smoothie or morning coffee. You can even buy a CBD-infused sports bra. But what exactly is CBD? And why is it so popular?
Side effects of CBD include nausea, fatigue and irritability. CBD can increase the level of blood thinning and other medicines in your blood by competing for the liver enzymes that break down these drugs. Grapefruit has a similar effect with certain medicines.