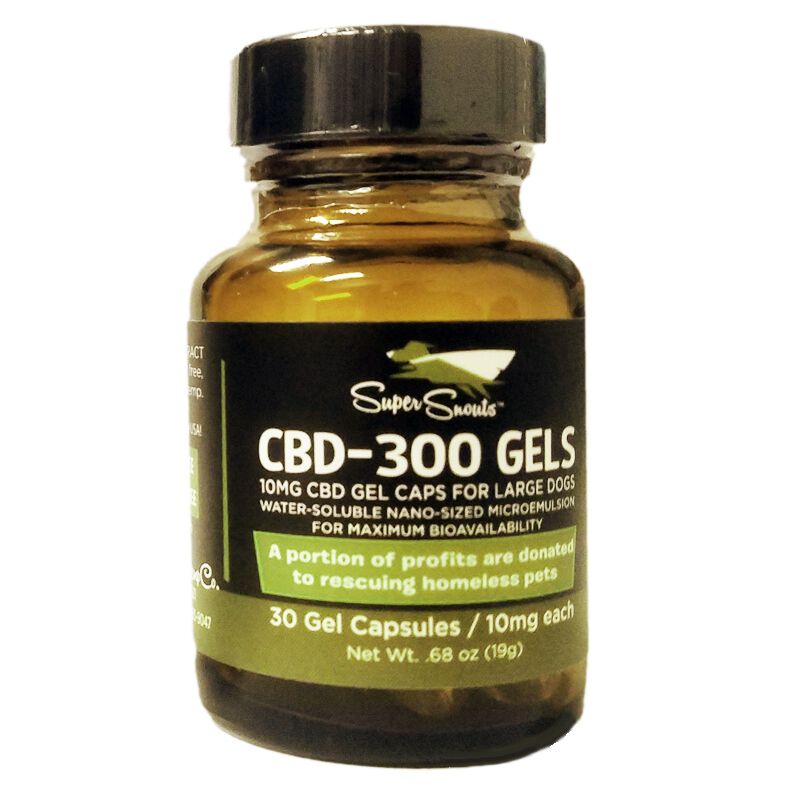 Inactive ingredients:
Suggested Use: Give one gel cap per 50-100lbs of body weight twice daily. May be adjusted .
The compound Tetrahydrocannabinol (THC), which is the psychoactive compound in hemp is 100% removed from Super Snout products. Hemp products work through a number of complex receptor reactions in our pet's bodies. Unlike THC, other hemp actives do not bind to the CB1 receptors and therefore do not produce a psychoactive result. Hemp actives simply help supplement a mammal's ECS system. The ECS serves to help the body's immune, central nervous, and digestive systems maintain balance or homeostasis.
Active ingredients per gel cap:
Full Spectrum" refers to the pure oil extraction process from the hemp plant that contains all of the original full spectrum profile compounds found in the original hemp plant. Although Super Snouts can't make any claims as to the use or results of their products, they ask you to do your own research.
Super Snouts' Colorado-based Full Spectrum hemp with Zero THC product supplier/partner is the largest, fully integrated producer of ultra premium active full spectrum hemp extract in the world. They employ leading pharmaceutical engineer scientists and the #1 leaning authority veterinarian on the pet endocannabinoid system. They are fully licensed and registered with the Colorado State Department of Agriculture. All of Super Snouts' hemp-derived products are grown in full compliance under section 7606 of the 2014 Federal Farm Bill.
CBD-300 Gel Caps for Large Dogs. THC FREE :: FULL SPECTRUM (30 Capsules/10MG EACH)
Polysorbate emulsifiers, MCT Coconut Oil, Beta Caryophyllene.
Yes, Zero THC
Veterinarian formulated and approved
Grown, harvested and extracted in USA
WE BELIEVE IN RADICAL TRANSPARENCY. OUR CUSTOMERS DESERVE IT.
VETERINARIAN APPROVED
5 Reason why you would want to buy hemp oil
Suggested Use:
Give 1/2 dropper for every 25 lbs of body weight twice daily.
Amount may be adjusted up or down.
EVERY BATCH WE SELL IS TESTED FOR POTENCY AND SAFETY AND PUBLISHED HERE: CLICK FOR TEST RESULTS
Why OUR CBD?
Amount Per Dropper
Active Ingredients
Phytocannabinoid Rich Hemp oil (PCR) 10mg
​Inactive Ingredients
Organic Hemp Seed Oil