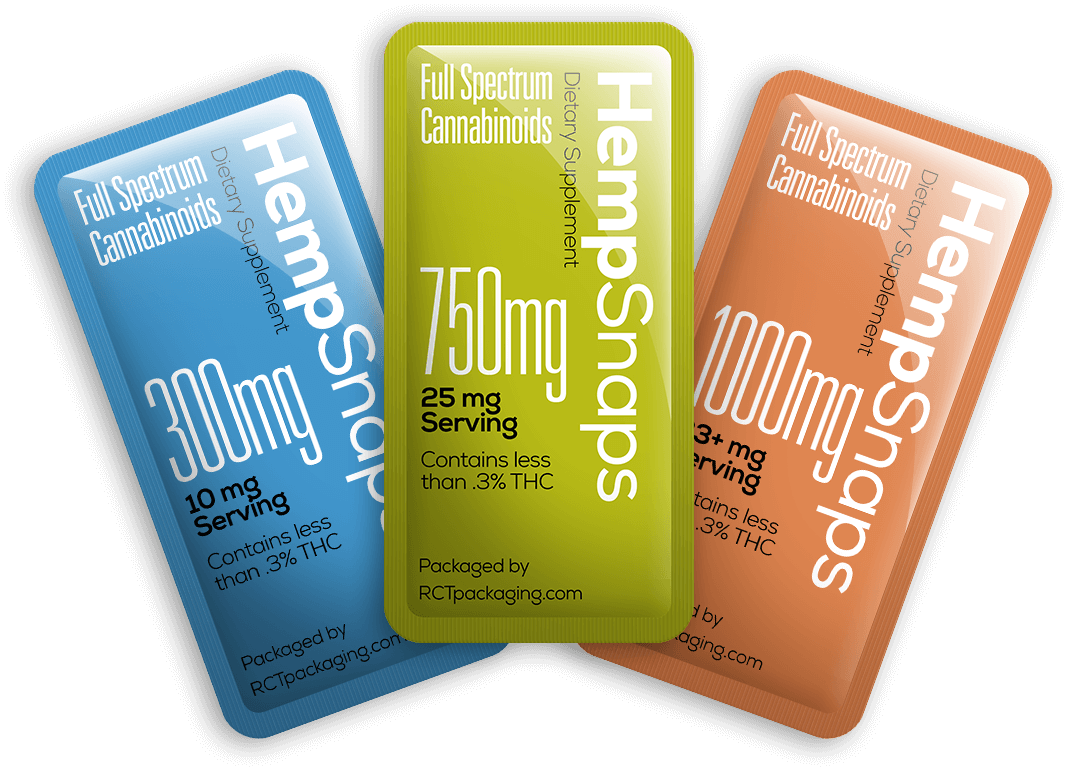 Fold the pack in half with just one hand, snap open the sachet, and squeeze out the contents.
The Perfect Size for Your CBD Dose
Our sachets offer the most convenient way to transport your on-the-go CBD doses. The perfect size, no spills with sanitary & recyclable packaging.
Seven standard sizes from 0.5mL to 30mL.
Easysnap packaging size is based on the volume of your product.
Our Packaging
Our packaging is great for Hemp companies that are wanting to stand out in a crowded market! Our packaging allows you to offer a single dose to new and existing clients and also provides the opportunity to merchandise CBD samples in stores to reach a new audience desiring to try your hemp product before they buy.
Each pack is made using a careful balance of pure CBD, Organic sunflower lecithin and our Rescue Blend™ formulation – the cleanest, pesticide-free honey from the bees we've helped rescue. This convenient packaging touts our new snap and squeeze technology, preventing the product from leaking and providing a longer shelf-life stability. The protective layers of the packaging shield the CBD and Honey from degradation due to oxidation and sunlight, preserving the efficacy of the CBD and keeping the honey delicious and fresh until you're ready to enjoy. This pack is the perfect travel companion!
WHY HONEY + CBD?
DOSAGE