Thank goodness the CBD is finally lifting its coffee game! We're not sure what city workers did before the likes of Single O, and we kind of don't want to know.
Bringing Surry Hills quality coffee to the city, Single Origin Roasters offers the kind of food, coffee and service they are known for. This hole-in-the-wall café in Sydney also offers sparking coffee Casara as well as Kombucha on tap, which is perfect if you're after something a little different.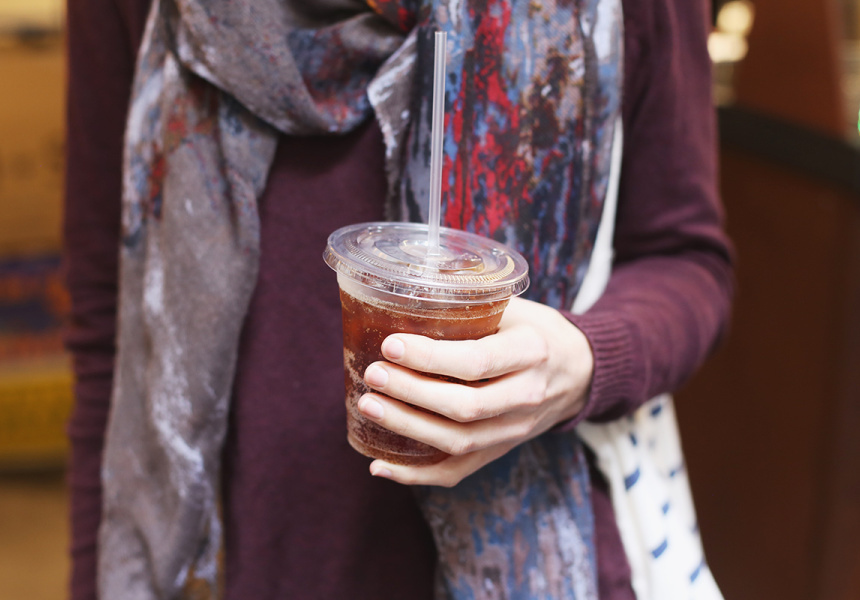 With the third Single O (formerly Single Origin Roasters) branch on York Street, co-owner Dion Cohen wanted to re-create the involvement and street-culture of Sideshow, the original takeaway bar on Reservoir Street. Inside a five-metre standing bar has been built for those who want to sip their espresso standing, from a handmade porcelain cup.
Select single origins are offered for milk, espresso and "filter of the week" coffees. There are also plans for more drinks such as kombucha on tap, and creative menu items such as cappuccino rice pudding and coffee-braised beef brioche rolls. The cafes eco-focus will continue, with everything packaged in recyclable and/or compostable containers.
The interiors, designed with Luchetti Krelle, are inspired by coffee; paper and filtration are reoccurring themes. Notably, there is a hanging installation by artist Renuka Fernando, made of paper painted with cascara (coffee fruit tea).