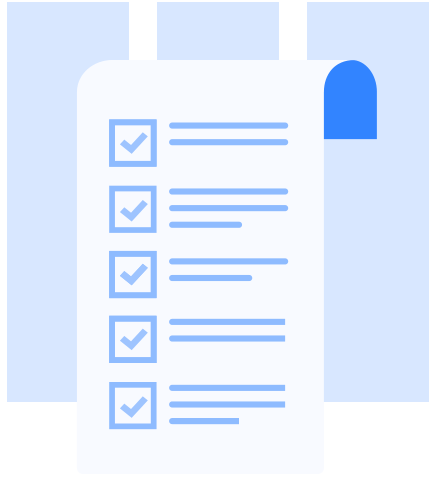 There are a variety of processes that are used to extract CBD from industrial hemp, and the process used has an effect on the quality of the product. The best of these processes is CO2 extraction because it results in CBD oils that are free of contaminants, unlike other methods that can leave chemicals behind in the oil. Choose a manufacturer that uses CO2 extraction if at all possible. You should also be able to access a CoA (certificate of analysis) from the supplier that lists the exact levels of CBD, THC, and any other substances in the product. Different suppliers' CoAs might look different, but always check for results from pesticide testing, microbiological testing (for mold and bacteria), and residual solvents testing (to identify any remaining chemicals from the extraction process). If the CoA isn't posted on the supplier's website, always request a copy before purchasing inventory.
Edibles are all types of food containing CBD, and can include gummies or chews, hard candies, chocolate, cookies, and even beverages. Edibles are popular among customers who like to take their CBD in the form of a tasty treat. Since edibles are food products, they're subject to additional regulations that vary by state. These include food safety regulations as well as packaging requirements like childproof containers.
Misunderstandings about CBD have led to legal problems for various companies in some states, but fortunately the difficult times have passed as CBD is now understood and valued throughout the US. Today, it is legal to sell CBD nationwide as long as it remains within the minimum THC limit of 0.3%, which is a negligible amount that does not affect the brain. If you want to sell CBD online, you can start your business without issues as long as you follow a few simple rules (like getting any required licensing and not making direct medical claims on your website).
Choosing a CBD supplier is a very important decision that will affect the quality of your products, the satisfaction of your customers, and the reputation of your brand. Because of the famous health benefits of CBD, "fake" CBD oils are found in stores everywhere. These oils are considered not to be true CBD because they're derived from hemp seeds, which contain very little CBD, rather than from the stalks and leaves of the plant where the most CBD is found. It's crucial for your business that you choose a manufacturer that makes genuine CBD that will have the health effects your customers want — this way, you can immediately differentiate your business from the brands that provide no benefit and only seek to cash in on a trend.
Extraction Method and CoA
Europe and the United States both have long histories of hemp farming due to the quality of products made from hemp, such as rope and textiles, even before CBD was understood. Today, the US and Europe are home to some of the best hemp farmers in the world, although not all European countries that grow hemp do so for CBD extraction. Other countries throughout the world also grow hemp for various uses that may not permit usage for CBD. Hemp farming was also banned in the US for over 50 years and is still illegal in some states. It is important that your CBD supplier obtains hemp from a reputable farm that produces high-quality crops such as those found in the US and Europe. If your supplier grows their own hemp, investigate to ensure they're following industry best practices.
When evaluating a CBD supplier, find out as much as you can about their manufacturing process. Remember that you want to sell CBD oil products derived from industrial hemp with a THC content of less than 0.3%, processed from the plant itself and not the seeds. Here are some other considerations to keep in mind when looking at suppliers.
A tincture is a concentrated extract made by soaking herbs in very strong alcohol for long periods of time, or in the case of CBD tinctures, by combining natural hemp oil with alcohol or another solvent. Tinctures are administered by placing a few drops of the liquid under the tongue. Only a small amount is needed for a dose because they are so highly concentrated. This method of administering CBD appeals to people who want the fastest way to take CBD and feel its effects quickly.
CBD Capsules
Inhalation is a popular method for CBD delivery because, much like with tinctures, the CBD is absorbed directly into the bloodstream and so provides immediate effects. CBD concentrates can be vaped similarly to nicotine e-liquids, so vape supply stores often expand into CBD or vice versa (learn more about selling vape online). Traditional smoking methods like water pipes are also popular, but some CBD retailers find these products troublesome due to drug paraphernalia laws (regardless of their use with legal CBD) and the difficulty of shipping complicated glass items.
People take CBD for a variety of reasons including severe or painful conditions and anxiety relief. Everyone who uses CBD also has their own preferred method of taking it, which can be anything from vaping it to swallowing a pill. As a CBD seller, it's important for you to understand the types of CBD products available and how they are used, as well as which types of customers the different products appeal to.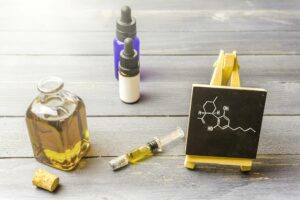 Ultimately, the most popular way to take CBD is through an oil dropper, called a tincture. The oil is commonly consumed by placing drops under the tongue, or sublingually. The oil can be taken by itself if it's water, coconut oil, or olive oil-based, or added to beverages like tea, coffee, or kombucha.
One of the quickest growing and most popular ways to take CBD is through cannabidiol-infused edibles and CBD beverages. Chocolates, gummies, baked goods, and beverages have become some of the most popular choices for CBD consumption. It's an accessible method for new customers to try cannabidiol-infused products through the comfort of products they're already familiar with. It's an easy and affordable way to take CBD oil.
Amazon does sell hemp-derived products, but its policy prohibits merchants from selling CBD through their marketplace. This means you'll only be able to sell your CBD products on Amazon if you market them in a very specific way. We do not recommend selling your CBD products on Amazon, as it violates their terms of service.
Choose What Products to Sell
Selling CBD through other marketplaces is attractive because it makes it easy for customers to purchase your products. However, most major eCommerce platforms don't allow you to sell CBD products, which means you'll have to sell them on your own website or blog rather than using social media or other platforms. With that said, there are still platforms that will allow you to sell CBD online.
Building an email list is one of the best ways to sell CBD online long-term. This is because it allows you to sell CBD products directly to your customers without needing their contact information.
Selling CBD oils and tinctures
For those who are looking for muscle relaxing benefits and/or a non-oral-consumption method for using CBD, topicals have been a growing section of the market. Topicals include things like cannabidiol-infused lotions, soaps, bath bombs, or sprays. These are a more palatable option for many people who still don't like to be associated with hemp, as there is no direct consumption. The cannabidiol is instead absorbed directly into the skin.
Can you sell CBD on Facebook? In short, no. Facebook Marketplace does not allow customers to buy or sell CBD products on their site. They also prohibit you from advertising your products as those containing CBD. This means you'll need to sell your CBD products through another platform or on your own website or blog.