To preserve the outstanding quality of your Funky Farms Lemon Cake CBD vape cartridge, please store in a cool, dry place away from excessive heat, light, or humidity.
For these reasons, its easy to see why CBD vape cartridges have gained so much popularity in the past few years.
The best part about these cartridges is that they are compatible with pretty much every vape device available on the market.
If you have a vape device that offers a variable wattage mode, just be sure to stay in the range of 5-10 watts when using this product to avoid burning the coil!
Recommended Storage
Most vape devices are designed with a 510 universal threaded connection, which is exactly what the Funky Farms Lemon Cake cartridge is designed with!
And, by using a special distillation process Funky Farms is able to remove all trace amounts of THC!
The Funky Farms Lemon Cake CBD vape cartridge is a perfect fit for anyone looking for that easy to use design, while also delivering outstanding bursts of flavor!
Funky Farms Lemon Cake CBD Vape Cartridge – 300MG – Broad Spectrum CBD
There are hundreds of different flavors, CBD strength options, and terpene profiles, it can sometimes be hard to figure out which product is right for you!
Funky Farms offers a Gelato flavored Cartridge , Lemon Cake flavored cartridge, as well as a Frosty Watermelon OG flavored cartridge.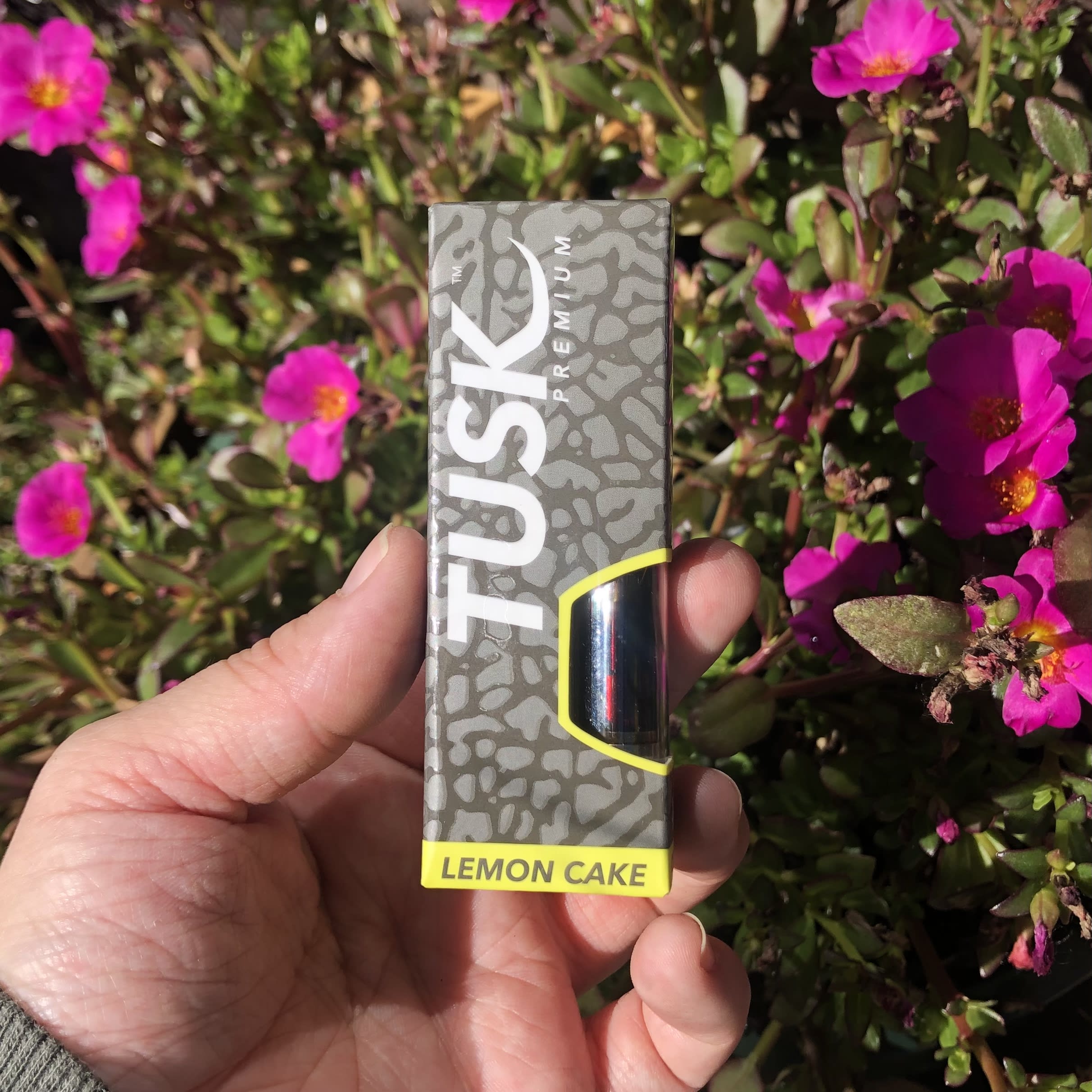 (Battery Sold Separately)
1 Full Gram CBD Cartridge
Lemon Cake Flavor – SATIVA
Substitution Policy
& Ready to be Enjoyed
Product Information
A delicious instant mood-boosting sativa strain. This indoor ground strain has a distinct aroma of fresh citrus fruits and a light earthy taste!