When the compounds of a plant are combined in their natural state, you don't end up with the sum of the parts; you receive a multiplying effect. Think of it as the difference between taking an ascorbic vitamin c tablet and eating an orange: the overall difference in the available nutrient profiles is immense.
What gives it that super power? It's their whole plant, cold pressed refinement method. They protect and preserve the integrity of the plant which yields the cleanest form of CBD extract possible.
CBD: 200 mg
That's why THRIVAL is made using the whole plant.
Whole plant
To use: Shake well. Apply as needed.
Roll-on relief with an herbal approach to recovery. This unique roller ball includes cold pressed, broad-spectrum whole plant CBD blended with wild crafted herbs, all on a mission to bring relief.
Ingredients: Water, Proprietary Herbal Extract (Achyranthes Bidentata Root), Paeonia Albiflora Root, Ligusticum Chuanxiong Root, Poria Cocos, Glycyrrhiza Glabra (Licorice Root), Isopropyl Alcohol, Camphor, Menthol, Glycerin, Hydrolyzed Jojoba Esters, Carageenan, Cetyl Hydroxyethylcellulose, Cannabis Sativa Extract (whole plant CBD extract), Xanthan Gum
Simple, yet effective
LEEF Organics packs power in every drop of this liquid superfood, which is why less is needed for maximum benefit.
Remember, heat kills nutrients! Much like a cold pressed juice or blanching your vegetables, you never want to overheat your phytonutrients.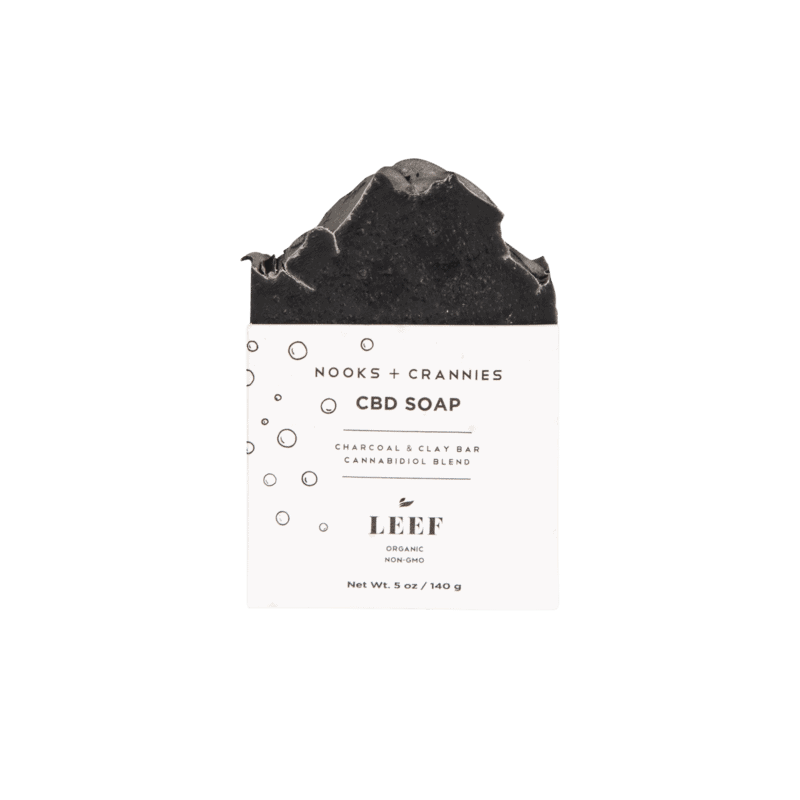 Leef Organics has a mission to provide top-notch CBD-infused products. They begin with the essential element: soil. Then, they ensure that each plant grows in a pesticide-free environment with complex nutrients that ensure optimal potency. They issue third-party lab-tested results and with detail the compounds in each item.
Leef Organics doesn't concentrate on just the bottom line. Its philosophy revolves around the integration of high-grade whole plant flower extract into the lives of people everywhere. They have a holistic approach to CBD.
Their practices provide a solid base for quality from seed to shelf. They carefully manufacture each item and test batches to ensure optimal ingredients. Consumers of this brand won't have to worry about subpar oils or products.
The Leef Organics line of tinctures includes the Thrival Superfood tincture. This tincture contains 375mg of CBD and a host of amino acids, vitamins, minerals, and phytochemicals. Each bottle comes with a convenient dropper for a no-hassle dose. Individuals can place the drops under the tongue or add it to food or drinks.
What Else Should I Know About Leef Organics? A Few Interesting Tidbits
They carefully craft each bar with quality materials to alleviate adverse reactions, assist relaxation, and to mitigate symptoms from conditions stemming from dryness, acne, and inflammation.
Leef Organics offers an array of CBD-infused items. They manufacture all of their products with an eye to health and wellness. Their high-grade hemp is a vital component of all their products. Their lineup offers something for many different CBD and lifestyle needs.
Their other products include CBD-infused body balms, soaps, roll-ons, skin oils, steeping bath teas, and hand sanitizer. We'll highlight the essential aspects of each product below.
CBD Hand Sanitizers

10% Coupon Code: LEAF10
Their topicals are an excellent way to address sore, tense muscles. Consumers can also use their topical products for relaxation and tension release. Each item is safe for daily use.