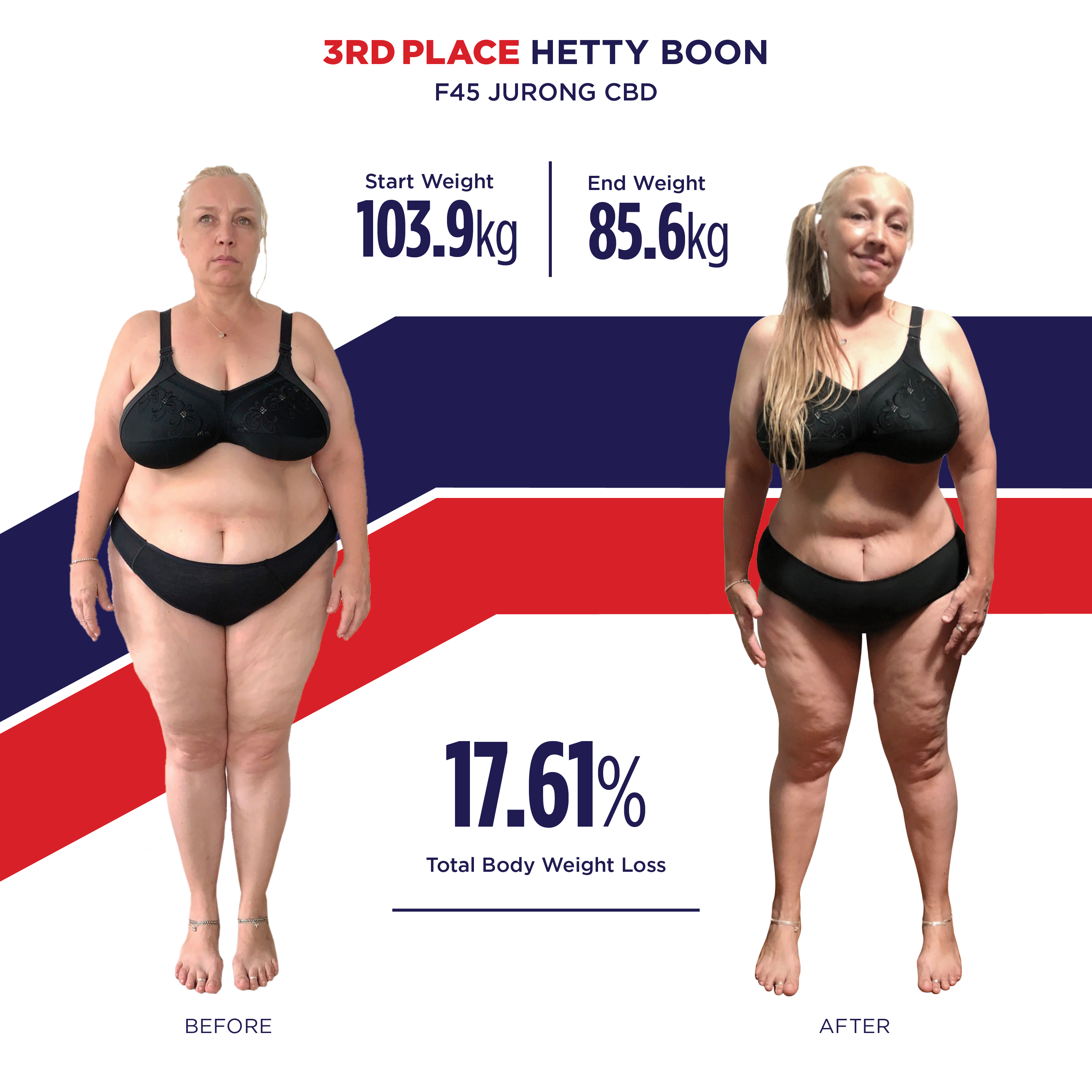 What kept you motivated throughout the 8 weeks?
What was your favourite thing about the F45 Challenge?
What part about the Challenge did you find most difficult, and how did you push through it?
I was feeling stronger each little step of the way. This feeling led to me feeling more confident as well. My favorite thing was making new friends at the studio and going through Challenge 25 together, as well as building relationships with Sarah (the owner), the amazing trainers, and the members. Doing Challenge 25 with my husband, Egmond Boon, was and still is (C26) terrific. This is our special time together (like date night!). I love being a role model for fellow members, as I have heard that my accomplishment has already inspired others (if a 53-year-old woman can do it…so can I).
Find a studio like mine! Be a risk-taker, and you can do it, if you only take the first step. The first step seems super hard to take, but in hindsight, it wasn't hard at all. Letting go and just going for it is all you need. One little step at the time. Ask for support and help, as you don't have to go through this alone. As in my situation, I walked alongside Sarah and Shah, and they kept an eye on me. To quote Sarah: "if you don't show up, I will hunt you down" . (…said with love!)
As part of a total fitness lifestyle approach, the fitness studio gives all members access to their own free personal nutrition program, an aid to achieve health goals with daily meal plans, tracking, and community support.
Serangoon Garden South
11 Lichfield Road
Singapore 556831
F45 Locations in Singapore – Functional Strength Training
Sunset Singapore
41 Sunset Way, #02-06, Clementi Arcade
Singapore 597071
Upper Thomson
183 Upper Thomson Road, 183 Longhaus
Singapore 574332
Lower Peirce Reservoir
4 Jalan Gelenggang
Singapore 578188