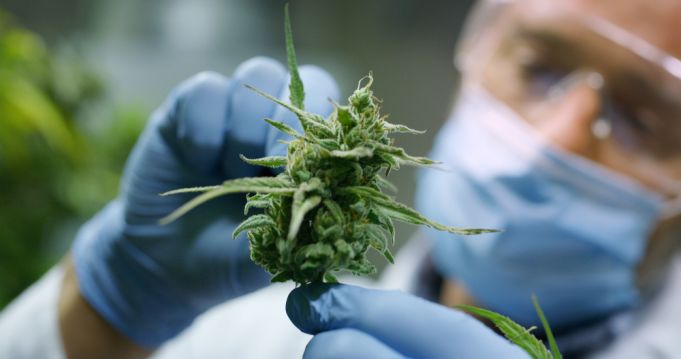 Here's where cannabis light comes into play: because hemp naturally contains trace amounts of THC, a very low-level of THC was declared acceptable by law. Law 242 declared that hemp was legal for production and sale, and farmers would not be penalised for growing hemp with a THC level up to 0.6%. The comical side effect of legalised hemp production was the cannabis light industry, an industry with all of the talk and none of the walk of illegal cannabis.
In 2019, cannabis light was put on trial at the urgency of conservative politicians who had a moral objection to the cannabis light industry. Matteo Salvini, the leader of the League political party, said, "It is neither possible nor acceptable that in Italy there are 1,000 shops where there are drugs legally, in broad daylight."
Also read:
Why is cannabis light legal?
Nonetheless, cannabis light took Rome, and all of Italy, by storm. Hundreds of companies have been created since 2016, selling cannabis light and cannabis flavored and themed items, such as energy drinks, T-shirts, candles, and pipes. Some Italians quit their jobs or ended their businesses to open cannabis light dispensaries. The cannabis light industry has generated an estimated 40 million euro in revenue. Labeled "weak" at best and "useless" at worst by customers, cannabis light and cannabis light dispensaries still managed to spark political backlash.
The Supreme Court ruled that cannabis light and other cannabis sativa derivatives in the form of flowers, buds, leaves, and oils, could not be sold unless they did not produce a narcotic effect and were clearly not meant for human consumption–a confusing ruling considering the nature of cannabis light. For now, the issue seems to be on hold, and cannabis light dispensaries can still be found all over central Rome and all of Italy.
Is Italy on track to legalise marijuana?
In late 2019, Italian courts ruled that cannabis could be grown domestically, but only in small amounts. As of 2020, marijuana is decriminalised for possession and legal for medical use, but it is still illegal to sell and grow on a large scale.
Also read:
"Fortunately, more people suffer from insomnia and panic attacks" than Lou Gehrig's disease, for which medical marijuana is often prescribed, he said, adding that medical marijuana should be reserved "for those who really need a product with high THC content."
Farmers' associations see wide-scale hemp production as one solution to Italy's agricultural slump.
Easyjoint's website specifies that its products must not be burned or eaten, and that they are not medicinal. But in an interview, Mr. Marola said cannabis light had properties that could be effective in various instances.
But there's a catch. The aromatic hemp flowers must not be smoked or eaten. Seeds, should there be any, must not be cultivated. As the jars' labels sternly specify, the products are for "technical use" only and "not for human consumption." Instead, they are sold — as countless salesclerks will explain with a nudge-nudge, wink-wink smile — as "collectors' items."
The hemp flowers — with names like K8, Chill Haus, Cannabismile White Pablo and Marley CBD — are sold under the tag "cannabis light" because their level of the psychoactive compound that makes people high is a tiny fraction of that typically found in cultivated marijuana.
Some aficionados working for marijuana-promoting magazines have described the effects of cannabis light as a taking-the-edge-off kind of buzz, without actually getting stoned.
Such is the current, perplexing status of legal cannabis in Italy.
"We created an awesome phenomenon," said Luca Marola, who is widely credited with kick-starting the cannabis-light boom, thanks in part to extensive media coverage of his company, Easyjoint Project. As of February, he said, he had sold 17,000 kilograms, over 37,000 pounds, of flowers — a project that Mr. Marola, a longtime activist for marijuana legalization, calls a "form of civil disobedience."
In the past year, companies packaging cannabis light have blossomed, dozens of shops selling cannabis products have opened, franchising brands have taken off, and many farmers have rotated fields to produce one of the 64 varieties of industrial hemp certified by the European Union.