1. What are cannabis and marijuana?
Consumer Information
A. Cannabis is a plant of the Cannabaceae family and contains more than eighty biologically active chemical compounds. The most commonly known compounds are delta-9-tetrahydrocannabinol (THC) and cannabidiol (CBD). Parts of the Cannabis sativa plant have been controlled under the Controlled Substances Act (CSA) since 1970 under the drug class "Marihuana" (commonly referred to as "marijuana") [21 U.S.C. 802(16)]. "Marihuana" is listed in Schedule I of the CSA due to its high potential for abuse, which is attributable in large part to the psychoactive effects of THC, and the absence of a currently accepted medical use of the plant in the United States.
FDA Communications
A. No. Under section 301(ll) of the FD&C Act [21 U.S.C. § 331(ll)], it is prohibited to introduce or deliver for introduction into interstate commerce any food (including any animal food or feed) to which has been added a substance which is an active ingredient in a drug product that has been approved under section 505 of the FD&C Act [21 U.S.C. § 355], or a drug for which substantial clinical investigations have been instituted and for which the existence of such investigations has been made public. There are exceptions, including when the drug was marketed in food before the drug was approved or before the substantial clinical investigations involving the drug had been instituted or, in the case of animal feed, that the drug is a new animal drug approved for use in feed and used according to the approved labeling. However, based on available evidence, FDA has concluded that none of these is the case for THC or CBD. FDA has therefore concluded that it is a prohibited act to introduce or deliver for introduction into interstate commerce any food (including any animal food or feed) to which THC or CBD has been added. FDA is not aware of any evidence that would call into question these conclusions. Interested parties may present the agency with any evidence that they think has bearing on this issue. Our continuing review of information that has been submitted thus far has not caused us to change our conclusions.
In 2018, President Trump passed the Agricultural Improvement Act of 2018 (also known as the 2018 Farm Bill), which removed hemp as a Schedule I substance and reclassified it as an "agricultural commodity."
In some states, such as California and Colorado, marijuana is legal for recreational usage, and naturally so is marijuana-derived CBD. Others allow marijuana-derived CBD usage under certain conditions, such as a specific medical condition, and some states strictly prohibit it.
The hemp must be grown by a properly licensed grower
As of 2020, there are a total of 47 states (including the 8 states mentioned above) where marijuana-derived CBD is legal for medicinal usage.
States Where Marijuana-Derived CBD is Legal for Medicinal Use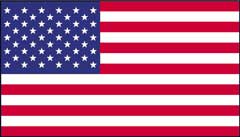 Senate Bill 1201, An Act Concerning Responsible and Equitable Preservation of Adult Use Cannabis ("Act"), signed into law June 22, 2021 and effective July 1, 2021, established an adult use cannabis marketplace and made changes to existing cannabis regulation.
June 25, 2021 — The Department of Consumer Protection (DCP) is warning businesses that, beginning July 1, 2021, they may no longer offer or sell products made using hemp or hemp-derived products with any Tetrahydrocannabinol (THC) concentration, including delta-7, delta-8, delta-9 and delta-10.
The Act defined cannabis to include hemp products with a total THC concentration that exceeds 0.3 percent on a dry weight basis. This definition now includes delta-7, delta-8, delta-9, and delta-10. These products may only be sold by a licensed cannabis retailer or medical marijuana dispensary. Delta-8 is known to have psychoactive effects. License applications are not yet available.