We always recommend that people who haven't used CBD before start on a low dose, which will allow your body's endocannabinoid system to wake up gradually. Our 4% Full Spectrum CBD Oil is a good strength for beginners. If you feel you need to increase your dose, or if you have used CBD before and know you need a higher dose, we also have an 8% CBD Oil and a 15% CBD Oil available.
Another frequent complaint of menopausal woman is poor sleep. A 2016 study found that CBD was able to reduce sleep disturbances and anxiety in the study participants, suggesting it may also be useful in treating the sleep disturbances associated with menopause.
Menopause seems to disrupt the endocannabinoid system, and there are cannabinoid receptors throughout the female reproductive system, so it is possible that CBD oil could reduce some of the symptoms relating to menopause.
If swallowing CBD oil is not your preferred way to enjoy the potential benefits of CBD, you can try vaping, where the oil can be added to liquid for e-cigarettes. There are many ways to take CBD oil easily, effectively, and discreetly.
How to take CBD oil for menopause
Many women welcome menopause (no more need for pads and tampons, and no more pregnancy worries), but most women experience at least some symptoms of "the change." Some symptoms of menopause are not serious, while others (particularly mood changes and so-called hot flashes) can make women feel uncomfortable, frustrated and no longer in control of their bodies.
To take CBD Oil orally, you should take 1 to 3 drops under the tongue twice per day. Hold the drops under your tongue for at least one minute before swallowing, which enables the CBD to get into your bloodstream sooner so it can start taking effect.
If you don't enjoy the taste, you could try our CBD Capsules, which are vegan-friendly and also include Turmeric and Black Pepper. We recommend 1-2 capsules taken in the morning and evening.
CBD oil for menopause research and studies
CBD may work on the body in a range of ways to help menopause symptoms. Of particular interest is the way that it interacts with cannabinoid receptors. The endocannabinoid system is a collection of cell receptors, called cannabinoid receptors, which are present in the brain, organs, and other tissues throughout the body. The endocannabinoid system works by interacting with chemical messengers, including CBD. Researchers believe that this system plays an essential role in many bodily functions and other aspects of health, including immune function, pain, memory, sleep, mood regulation, and temperature regulation
Menopause is a normal, natural process that all women go through as they age. The word "menopause" can describe any or all of the changes a woman goes through just before or after she stops menstruating, which marks the end of her reproductive years.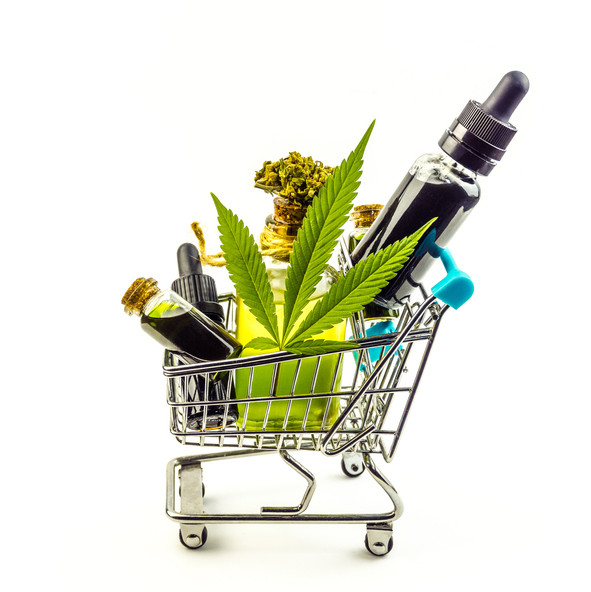 Cannabidiol (CBD) oil and other products containing CBD are being touted as a natural, organic remedy for a wide range of women's health concerns. Sellers of these products make many claims: CBD has calming effects on sleep, mood, and anxiety; eases hot flashes and improves bone density by balancing hormonal changes of menopause; and has anti-inflammatory properties that clear skin, cure acne, and calm rosacea. It's promoted for PMS symptoms like bloating and mood swings. And CBD-infused lubricants claim to boost arousal and enjoyment of sex. So, how much of this is true?
First, what is CBD?
I am a 55 year old woman who has suffered with neuropathy since 2004 (amplified by a trauma in 2011); as well as a sciatic nerve issue and other complication since my trauma. One thing I found out (very quickly!), many of the drugs (natural or not) are either recomended for short term relief and used very long term, or the probable cause of added, often more sever, side effects. I don't believe, for me personally, any medication that has the potential to do more harm than good, especially when it can only treat symptoms and not the cause, would be ideal, unless there is 'no other option' or perspective hope. Limited and controlled ecersizes along with diet, seem to have worked best for me personally; but, yes it is very difficult many days. However, I plan to watch my grandchild grow-up, and I plan to do that watching with as clear a mind as possible for today and tomorrow. Side-effects of CBD have been relatively unstudyed or unpublished for lack of verification. That is not promising. All of that being said, I am sure for some people CBD oil could be a God send of relief, most especially for some seizure and cancer patients.
Thank you.
Disclaimer:
CBD is a major ingredient in cannabis plants (like hemp and marijuana). It comes in different strengths and forms, often as CBD oil, but also in pills and powders. It can be absorbed through the skin, ingested, or inhaled. (Vaping it, however, may not be safe, as this blog post and web page from the CDC explain.)