Getty Creative
Table of Contents
Chronic pain is defined as any pain lasting longer than several months. Studies have found CBD, often alongside THC, to be an effective pain reliever for various chronic conditions.
CBD for Pain Relief
Already a proven analgesic for other conditions, CBD shows promise as an anti-inflammatory substance in both animal and preclinical trials, which bodes well for arthritis treatment [5] Nichols JM, Kaplan BLF. Immune Responses Regulated by Cannabidiol. Cannabis Cannabinoid Res. 2020;5(1):12-31. [6] Mlost J, Bryk M, Starowicz K. Cannabidiol for Pain Treatment: Focus on Pharmacology and Mechanism of Action. Int J Mol Sci. 2020;21(22):8870. [7] Kosgodage US, Mould R, Henley AB, et al. Cannabidiol (CBD) Is a Novel Inhibitor for Exosome and Microvesicle (EMV) Release in Cancer. Front Pharmacol. 2018;9:889. [8] Lowin T, Tingting R, Zurmahr J, Classen T, Schneider M, Pongratz G. Cannabidiol (CBD): a killer for inflammatory rheumatoid arthritis synovial fibroblasts. Cell Death Dis. 2020;11(8):714. . However, clinical research dedicated to CBD administration for arthritis is less robust and ongoing.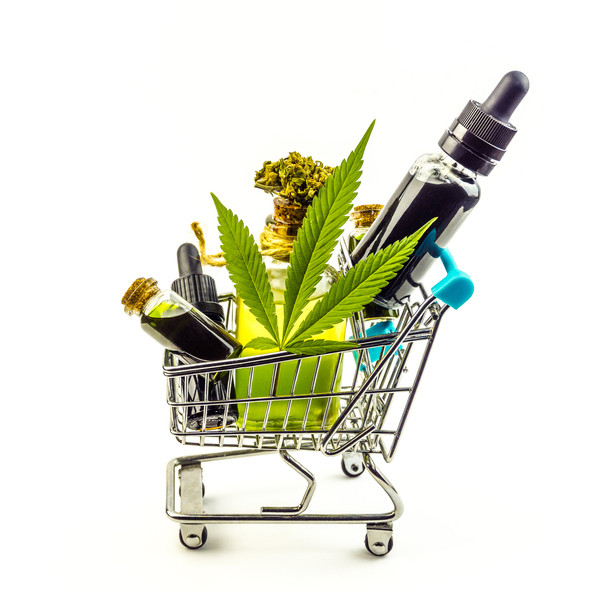 If you ask health care providers about the most challenging condition to treat, chronic pain is mentioned frequently. By its nature, chronic pain is a complex and multidimensional experience. Pain perception is affected by our unique biology, our mood, our social environment, and past experiences. If you or a loved one is suffering from chronic pain, you already know the heavy burden.
People are looking for novel, nonaddictive ways to treat pain
Given its promising results in animal models, along with its relative safety, non-psychoactive properties, and low potential for abuse, CBD is an attractive candidate to relieve pain. Unfortunately, there is a lack of human studies about the effectiveness of CBD. However, there is an abundance of commercial advertisements about the magical effects of CBD, and it is frequently presented as a cure-it-all potion that will treat everything including diabetes, depression, cancer, chronic pain, and even your dog's anxiety!
Why is CBD presented to the public this way, when it is not without risks?
Most importantly, CBD can interact with other important medications like blood thinners, heart medications, and immunosuppressants (medications given after organ transplantation), potentially changing the levels of these important medications in the blood and leading to catastrophic results, including death. Also, more information needs to be gathered about its safety in special populations such as the elderly, children, those who are immunocompromised, and pregnant and breastfeeding women.