But is it miraculous — or just a mirage?
The extract from the cannabis plant is the hot new treatment for all kinds of ailments, but don't buy into it just yet.
Cannabidiol (CBD), extracted from the cannabis or hemp plant, has been promoted as the latest miracle cure for everything from aches and pains to anxiety and sleep disorders. There is a good chance you've heard a friend share his or her story about the wonders of CBD.
To continue reading this article, you must log in.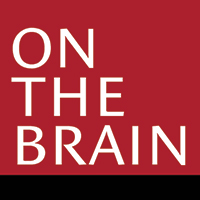 Gruber, a Harvard Medical School associate professor of psychiatry, directs both the Cognitive and Clinical Neuroimaging Core and the Marijuana Investigations for Neuroscientific Discovery (MIND) program at McLean Hospital. She and her team are using cognitive and clinical measures, as well as neuroimaging techniques like functional MRI, to help elucidate how cannabis affects the human brain. They have discovered, for example, that individuals who start heavy recreational marijuana use before age 16—when the brain is still developing—may perform more poorly on cognitive or behavioral tasks involving the frontal cortex, such as memory, attention, and judgment, than those who don't use cannabis or who started using it later in life. A recent paper that Gruber co-authored underscored these findings using results from a simulated driving test. Neuroimaging has also revealed changes in white matter, the neural fibers critical for efficient communication among brain regions, in early-onset cannabis users.
MIND Matters
Cannabis products are everywhere these days. As a growing number of states loosen their medical and recreational cannabis laws, millions of Americans are using the cannabis sativa plant, typically known as marijuana, to relax or treat pain, anxiety, insomnia, and other conditions. Yet more data is needed on its impact. "The nation has warmed toward the use of cannabis, but policy continues to outpace the science," says neuroscientist Staci Gruber, EdM '95, PhD, who's working to change that.
Humbling Work
Encouraging results have emerged from MIND's first investigation, a longitudinal observational study of individuals using medical cannabis for various conditions and symptoms. The team conducts multiple assessments before participants—who choose their own products—start treatment. Further testing happens at three, six, 12, 15, 18, and 24 months after their treatment begins. Even after a few months, patients performed better on cognitive tasks requiring executive function; "Rather than getting worse, they're actually getting better," Gruber says. This contrasts with poorer cognitive performance seen among some heavy recreational marijuana users relative to non-users. Patients in this pioneering study have also reported improved mood, energy, and sleep, and reduced use of conventional medications.