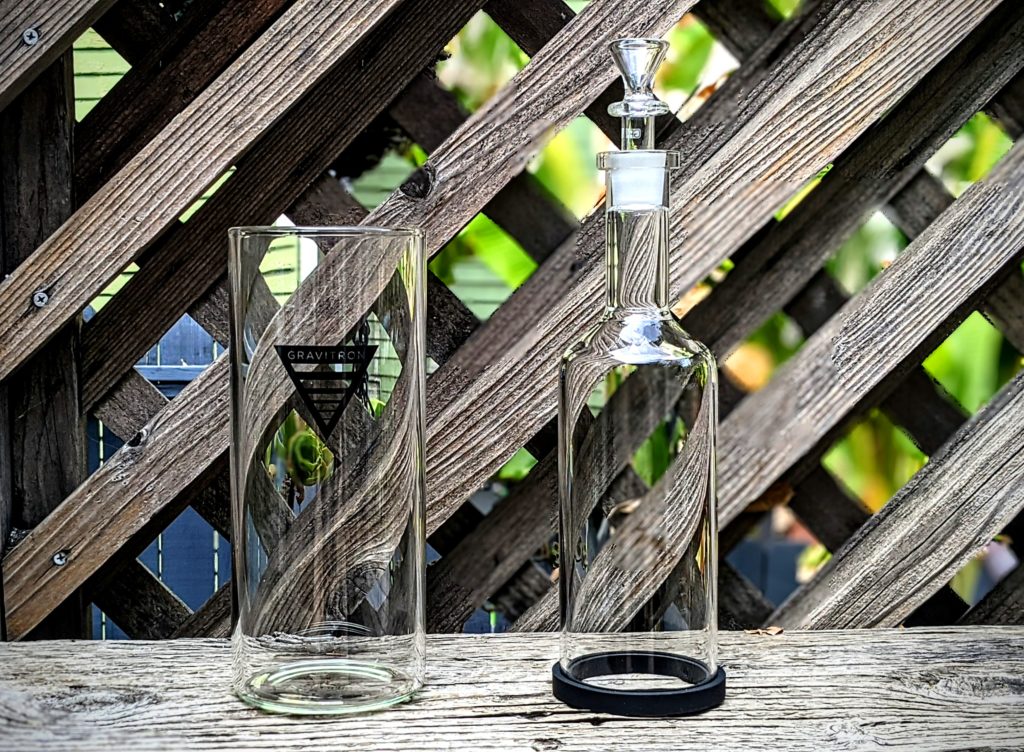 Thanks for the ode to pain MGMT your reviews always make use tingle.
"Our CBD sap alone is poised to spread maximum relaxation throughout our fair land. THCa Crystalline is also on the move. As white as the driven snow it acts as a powerful motivator for change when vaped. This Guild is for low taxes and high terpenes and we urge you not to ask what cannabis extracts can do for you, but what you can do for cannabis extracts!
Cindy C. – Lord Jones
It's Sunday… You're still a bit hung over from a fun night out. But that's ok, you've smoked just enough of the right weed and have gone out with your roommates for some Dim Sum brunch in Chinatown. You have your proven remedies and this pair always works well. As you wait for your steamed […]
Gravitron by GRAV
The Sigurberry post is fantastic and clever and really fun. We just had a team meeting and were all deciphering it as a group and laughing all the way.
What a phenomenal review! We keep reading it over and over. Your publication is the classiest. Deep gratitude!
Green Thumbs Up… It's been a long day at the studio. You need some inspiration for that new song that you can't quite seem to break into. The beat is tight. The bass is phat. The melody is so smooth. But the words are nowhere to be found. Back in the day you would light […]
HVGC Live Resin Vapes
Bump & Grinder… OTTO Automatic might sound like the lead singer of a German kraut-rock band from the early '80s, but it is in fact an automatic "incense" grinder and joint loader from the one & only Banana Bros. And like Kraut-rock, the OTTO mechanizes what was once organically handmade and infuses machines into art. Where […]
Next of Kin… Do you tire of getting mixed bag edible products that just throw all the various random strain scraps from unsellable cannabis bits with inconsistent effects? Then Kin Slips' new Flowerful line of products was made just for you! Strain specific sublingual stoney sweet strips! (Try and say that ten times fast) Now you […]
Guild Extracts adds a twist to traditional cake batter by elevating the level of terpenes and cannabinoids, which boosts the flavor profile while delivering a potent dose of THC. The smooth, rich texture makes it easy to dab or use in an e-vaporizer. Available in a variety of award-winning strains.
Our high potency formulation is developed by refining pure Delta-9 THC in combination with our strain-specific, cannabis-derived terpenes. Unlike our full spectrum cartridges, which are optimized for flavor and aromatics, our high potency cartridges are formulated for greater potency while still delivering the signature strain experience desired by discerning cannabis users.
Guild Extracts is recognized as a "legacy" brand that pioneered some of the most innovative extraction methods in the cannabis industry – most notably molecular isolates and high terpene extracts.
Batter
Potency: 65% – 80% ∆-8 THC
CBD Crystalline is a non-psychoactive cannabinoid that can be ingested orally or vaporized to create a calm, clear effect without compromising cognitive function.
510 Cartridges
Potency: 90% – 95% THCa
Recommended Use: dab
For all the above uses of CBD, more human studies are needed to draw conclusive results.
Early evidence looking into the use of CBD in the treatment of anxiety and depression has found some exciting results – although on very small samples. The first study assessed anxiety links with public speaking; it found a very specific dose of CBD (300mg) showed anti-anxiety effects. The second study was a stand-alone case report of one child with post-traumatic stress disorder (PTSD). It found CBD oil helped the child safely reduce her anxiety and improve sleep.
CBD oil is increasingly popular, both as a food supplement and as an oil to apply topically to the skin. We asked a dietitian to explain what it is, why people use it and whether it's safe.
What is CBD oil used for?
A systematic review looking at the use of CBD for epilepsy concluded that there is insufficient evidence to support the efficacy and long-term safety of using it to treat epilepsy. It does, however, suggest, albeit in very low numbers, that small daily doses were safe in a small group of adults for a short period of time.
Contrary to popular belief, CBD oil is legal in the UK as it is not a controlled substance. There are, however, strict restrictions over its THC content. CBD oil that isn't medically prescribed can only have a maximum THC content of 0.2%. CBD oil products that have a higher THC content may be available to buy online, but not legally.
Is CBD oil legal in the UK?
This article was reviewed on 4th December 2019.
CBD oil should not be used by pregnant or breastfeeding women.