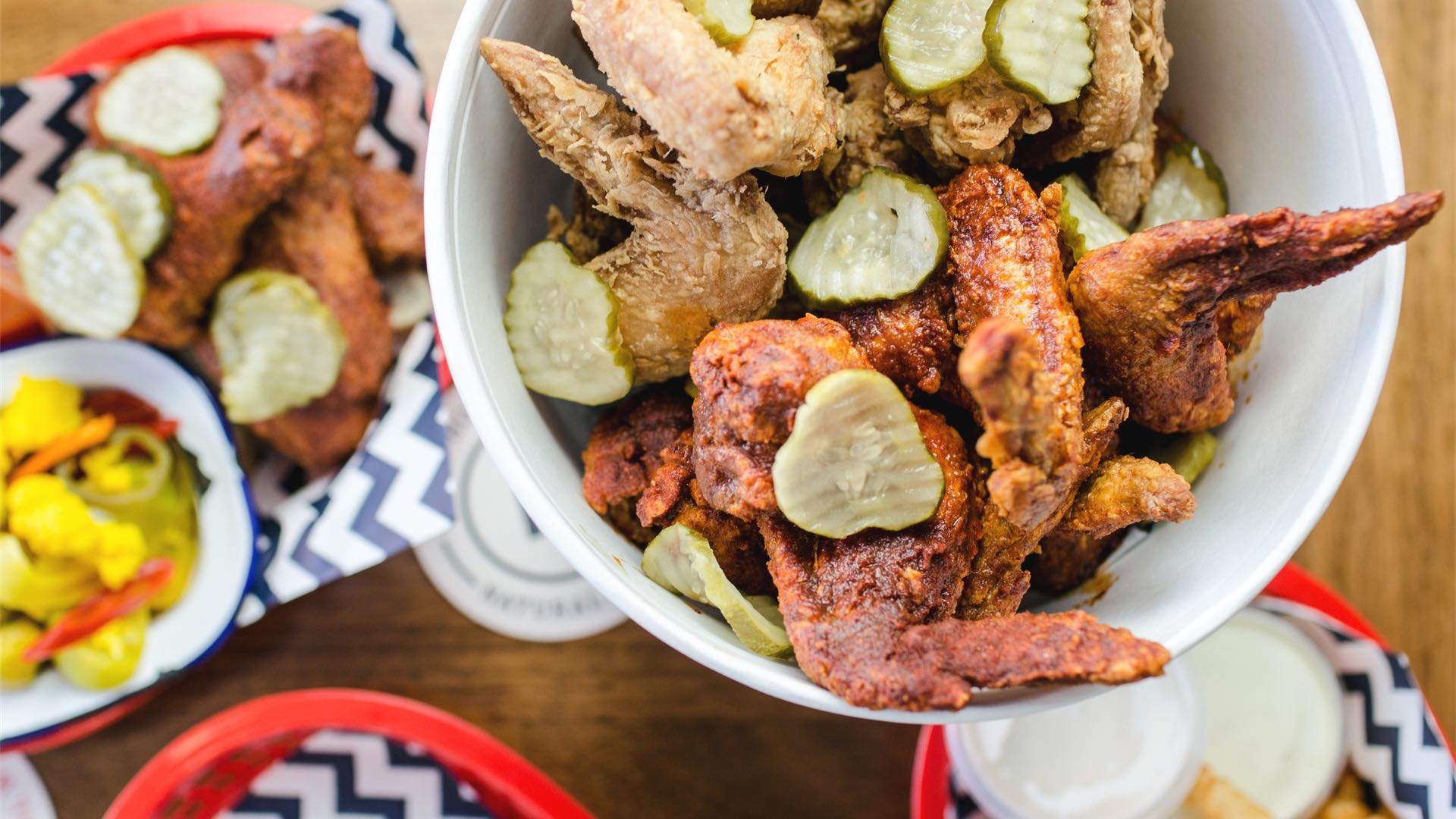 If you weren't already craving some juicy chicken, coated in special seasonings, sauces and other crushed snacks, you sure will be after reading this. Here's where to find Melbourne's finest fried bird.
GAMI CHICKEN & BEER
If some fried bird and a few rocking tunes sounds like your ideal combination, consider Carlton's John Curtin Hotel a must-visit. Sonny's Fried Chicken & Burgers currently has a residency in the pub's kitchen, matching its loaded gig lineup with an offering of American-style chicken. The signature bird is brined for 24 hours, then pressure fried for a perfectly crisp finish. It's a true connoisseur's menu with a fix for any sort of chicken craving, from a two-piece feed of dark or white meat, to a full bird divvied up into "eight pieces of awesome". There are also more sides than you can poke a drumstick at, including Southern-style classics like a zesty bean salad and creamy mash drenched in house gravy.
SONNY'S FRIED CHICKEN & BURGERS
When it comes to finger-licking, napkin-required fried chicken, it's hard to pick a favourite. Are you partial to a brined and crispy American-style bird, or one that's sticky with Korean sauce? Whatever your fried chook fancy, Melbourne's got a version to suit, with an array of local restaurants out to make this famed dish their own.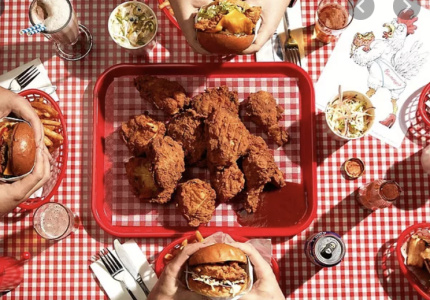 There's a sort of primitive pleasure to eating fried chicken. You're gnawing the bones to get at the last morsels of meat and your fingers are all covered in grease. It's real caveman stuff. Would you have it any other way, though? It's way more fun than using cutlery or even nibbling carefully at the edge of a burrito.
The John Curtin Hotel
So choose a style (American? Korean?), a cut (thigh? wing?) and your spice level, and get stuck in.
Juanita Peaches
The birds are carved in-house, meaning every piece gets some decent meat on it.