Granddaddy Purple and Natural 600mg Cartridge is the best natural vape extract in the industry. Compatible with any 510-thread cartridge battery, our Broad Spectrum Crystal Resistant Distillate (CRD) comes from a US-grown farm and lab.
Products on this site contain 0.3% THC or less.
Funky Farms' Reserve Line is the best natural vape extract in the industry. The Broad Spectrum Crystal Resistant Distillate (CRD) comes from a US-grown farm and lab. This product is formulated with no added cutting agents and no fillers.
Share this
The statements made regarding these products have not been evaluated by the Food and Drug Administration. The efficacy of these products has not been confirmed by FDA-approved research. These products are not intended to diagnose, treat, cure or prevent any disease. All information presented here is not meant as a substitute for or alternative to information from health care practitioners. Please consult your health care professional about potential interactions or other possible complications before using any product. Do not consume any products on this site if your are nursing or pregnant. Keep out of reach of children.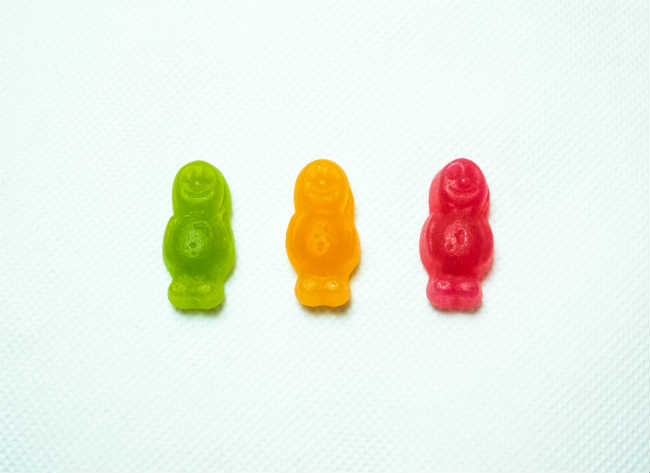 Have you ever experienced CBD crystallization in your vape cartridges? Do you think CRD is an effective solution? Share your feedback in the comments below.
Crystal-resistant distillate and CBD isolate exist at opposite ends of the CBD extract spectrum. While CBD isolate is crystalline in nature, crystal-resistant distillate is specifically designed to resist crystallization. CBD isolate does not contain any minor cannabinoids, but CRD is rich in non-intoxicating cannabinoids other than CBD – like CBC and CBG. These CBD extracts aren't entirely different, however. Like CBD isolate, CRD can be manufactured in a way that eliminates THC (the psychoactive cannabinoid in cannabis) until its presence is undetectable even with the most sophisticated lab testing equipment.
Crystallized CBD is also harder to vape, and in advanced cases of CBD crystallization, this phenomenon can make vape cartridges practically impossible to use. There are companies working on solutions to this issue, however. Cutting-edge CBD extract manufacturers like GVB Biopharma use advanced processes to produce crystal-resistant CBD distillate that will not recrystallize for three months or even longer. That's plenty of time for vape cartridges and other CBD products containing CRD to be distributed, retailed, and consumed.
Crystal-resistant distillate (CRD) is a special type of CBD extract that resists crystallization. CBD is in a group of cannabinoids that tend to revert to their crystal forms when suspended in hemp extract, which is especially undesirable in vape cartridges. While CBD recrystallization isn't dangerous or harmful, it is unsightly, and can greatly degrade the vaping experience.
Why CRD is Such an Important Part of the Hemp Economy
One of the main advantages of CRD compared to other types of CBD extracts, including full-spectrum and broad-spectrum CBD, is its incredibly high minor cannabinoid content. The same process that makes it possible for CBD to resist crystallization also leaves more room for minor cannabinoids like CBN, CBG, and CBC, which each have unique benefits and theoretically contribute to the entourage effect.
Education
CRD commonly contains 35-45% CBD and 15-25% minor cannabinoids. This incredibly high concentration of minor cannabinoids means that CRD might offer the entourage effect more strongly than other types of CBD extract.
How is CRD Different from CBD Isolate?
GVB Biopharma
Crystal-resistant distillate reminds us of the perennially innovative mindset that's pervasive within the hemp market. CBD producers and entrepreneurs are never satisfied with the current state of the cannabis industry, and they constantly strive to make improvements and develop better products.