Rhythm Section International proudly presents it's 8th offering from local boys Chaos in the CBD. Born in New Zealand, but based in Peckham for the last few years (literally just around the corner from Henry Wu and Bradley Zero), these brothers have made a real mark on the scene here in London town and with their latest set of productions are set to take this message further afield.
Having already released internationally on labels such as ClekClekBoom (Paris), Hot Haus (London) and Amadeus (Montreal), the duo's approach to production has matured immeasurably in the last year, as is evident in the restrained potency and poetic subtlety on the 4 tracks across this accomplished EP, Midnight in Peckham.
Taking it's title from the locale the boys have come to know as home, the record channels a delicate late night energy – equally indebted to the hypnotic incantations of Ron Trent as it is to the hazy suburban atmospheres of Burial. These 4 classic cuts pay homage to deep house in it's truest sense – at once sublime, melancholy and meditative . Chaos in the CBD have clearly taken their cue from the mid-west masters of the genre but have not been afraid to let their own influences and environ creep in, and in doing so have created something that is unmistakablely London and infact, timeless.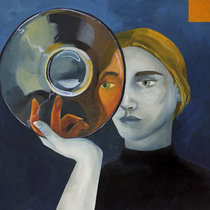 A lush tapestry of jazz instrumentals, house grooves, and soul samples from the Australian producer and DJ, crafted in the name of romance. Bandcamp New & Notable Mar 24, 2021
Love Or (I Heard You Like Heartbreak)
by Prequel
Freedom Jazz Dance
by Prequel
"Be Glad You Create Anything" sets gentle jazz melodies against soft, chillout-style rhythms, making it the perfect early-morning LP. Bandcamp New & Notable Jun 4, 2018
supported by 367 fans who also own "Midnight In Peckham"
so solid, masterpiece. adrian
Rye Lane Volume II & III
by Al Dobson Jr
Saints is a forever banger Steven Hartka
The Coast [HTLP01]
by Jessebru
The kick drum has been relegated to a pulse across the four main tracks, but Chaos In The CBD join forces with club-jazz experimentalists Archie Pelago for a stomping final cut 'Common Unity', its boom-bap beat unhurried but certainly adding a pinch of muscle to the delicate arrangement. As a whole the Midnight In Peckham EP doesn't offer much in the way of variation, but if you dig house at its smoothest and most tasteful, there's plenty of accomplished grooves on offer.
Elsewhere the duo continue to mine the same jazzy strand of house, with 'Trust Is Key' gentle melodic oscillations and the languid brass of 'Luxury Motivation', but the sonic homogeneity across the release means these tunes are a little overshadowed by their similar, catchier siblings.
The pair have nimbly genre-hopped over EPs for the likes of ClekClekBoom, Hot Haus and Amadeus, and here they showcase a particularly laid-back strain of house, focusing on acoustic instruments and tasteful composition. It makes for a stylish, super-smooth listen, but the lack of variation in style means that some cuts shine brighter than others.
1. Trust Is Key
2. Observe
3. Luxury Motivation
4. Midnight In Peckham
The Rhythm Section club night, a family affair run out of London's Peckham Pool Club for the last year, has smoothly made the transition to record label over the last year. The team, helmed by rising star Bradley Zero, have been showcasing the jazzier side of London's house scene, with notable releases from the likes of Henry Wu and Canada's Local Artist. Their latest is one of the most chilled and mature yet, courtesy of Kiwi brothers Chaos In The CBD.
'Observe' is one of the best, an upbeat piano line clipping over a swaying, NuGroove synth line and bristling percussion. Later title cut 'Midnight In Peckham' lets a sax drift lazily over feathery keys and twinkling synths, the soundtrack to a Film Noir coda where the detective and femme fatale drive off into a monochrome sunset.
Discover more about Chaos In The CBD and Rhythm Section on Inverted Audio.