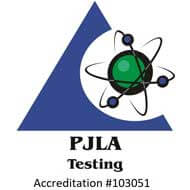 Free Sample Pickups offered Monday-Friday with a minimum of 3 or more samples. Our standard route includes most of the front range area including Denver metro, Colorado Springs, Fort Collins, and Boulder. Our Pick Up services are also offered throughout Colorado and for customers requesting less than 3 samples for a small fee which is dependent upon order size. Please contact us here or call us at 303-456-2040 for full details.
We provide industry-leading analytical testing services with fast turn-around and accurate results for the Colorado cannabis industry.
Terpenes
2. Potency Tests
a) Cannabinoid Profile
b) Homogeneity
Know your plant. Know your product.
We test for:
We also offer all of our services for industrial hemp and hemp products.
In order to submit hemp flower samples, registered cultivators must sign up for METRC access and transfer samples through METRC with a manifest and tags. For more information on getting started with METRC, visit https://www.metrc.com/colorado-industrial-hemp.
Industrial Hemp Cultivators Registered with the CDA
Generally, our cannabis testing laboratories in Pueblo and Denver can provide a rapid turnaround time for hemp testing, averaging between 2 and 4 days for accurate, reliable results. If you are in need of rush services, please contact our laboratory team for more information and availability.
Expected Turnaround Times for Hemp Testing
In order to submit hemp product samples, Nordic requests that registered manufacturers send a valid copy of their CDPHE registration prior to submitting samples. Once samples are received, we will create the necessary METRC tags and process samples accordingly.