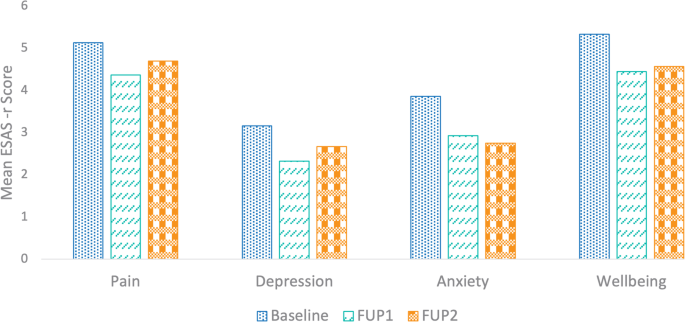 This study on CBD-rich products demonstrates the potential of RWE for the advancement of medical cannabis research and practice guidelines, especially in a world where CBD use is exponentially increasing but scientific data are limited. It revealed that CBD-rich treatments have a beneficial impact on patients with self-reported moderate or severe symptoms of pain, anxiety, or depression and overall wellbeing but not in patients with mild symptoms. Further investigation is clearly required, but as of now the hyped, and often illegal, marketed claims of CBD as a wellness product are unsubstantiated. Our findings have important and novel implications to clinical practice, especially the examination of treatment plan adjustment during the first follow-up after initiation with CBD treatments. Improvements in access regimes, oversight, and clarification from regulatory agencies are also needed to improve the validity of RWE and assessment of the use of CBD-rich products.
RCTs on CBM and pain symptoms provide inconclusive results; however, several report that treatments of THC and CBD have some benefit for pain management (Häuser et al. 2018; Russo 2008; Prosk et al. 2020). Our results are largely novel as research on the effect of CBD on pain control is very limited (Boyaji et al. 2020). The reduction in reported anxiety may also contribute to the improvement in pain perception.
This retrospective study explored the use of CBD-rich products in a medical cannabis clinical setting in Canada and associated effectiveness on a common symptom cluster presentation of pain, anxiety, depression, and poor sense of wellbeing, as measured by ESAS-r.
Patients age, sex, and diagnosis were recorded at baseline. Patients completed the ESAS-r (Edmonton Symptom Assessment System-revised version) at each visit. The ESAS-r is a self-administered scale, rating the severity of symptoms from 0 (absence of symptom) to 10 (worst possible severity) at the time of assessment (Hui and Bruera 2017). Symptoms evaluated include six physical- (pain, tiredness, nausea, drowsiness, lack of appetite, and shortness of breath), two emotional- (depression, anxiety), and one overall wellbeing-related symptoms. ESAS scores can be categorized as mild (score 0 to 3) moderate (score 4 to 6) or high (score 7 and above) (Butt et al. 2008) and the threshold for clinically significant improvement is a decrease of 1 point (Hui et al. 2015). Since pain and mental health issues represent the most common symptoms for patients and physicians seeking medical cannabis treatments, we investigated effects on pain, depression, and anxiety symptoms as well as overall wellbeing. For each symptom, two groups of patients were formed: moderate-severe severity group in which a baseline score of 4 or more was recorded and a mild severity group with baseline score of 0 to 3.
Conclusion
This study is a retrospective examination of patients who were prescribed CBD-rich products by physicians at a clinic dedicated to CBM treatments operating at four locations across Quebec, Canada. All data are collected as part of standard clinical procedures during the initial visit and during 3 (FUP1) and 6 (FUP2) month follow-up visits and extracted from electronic medical records (EMR) (Prosk et al., 2021). All data were anonymized following extraction from the EMR and no identifiers linking to original data were maintained. A waiver of consent was required and approved by Advarra Ethics Committee, who also approved the study protocol, and by the provincial privacy commission (La commission d'accès à l'information du Quebec).
From Table 2, moderate or severe scores at baseline were most common for pain (205 patients, 73.5%) and poor wellbeing (202 patients, 72.4%).
Treatment adjustments occur at follow-up visits as a result of lack of effectiveness, presentation of adverse effects, or social or economic barriers. Adjustments may include a change of the recommended CBD-rich product, method of administration, dosage, or a change in product formulation such as the introduction of THC:CBD-balanced or THC-rich products. We investigated the change from CBD-rich to THC:CBD products during FUP1 by forming two groups based on their product adjustment at FUP1 (CBD-rich vs THC:CBD). Products at FUP1 reflect those recommended at the visit. Therefore, the adjusted treatment affects only the evaluation at FUP2.
Depression
Mean scores and standard deviation (SD), as well as percentage, where appropriate are presented for each variable. All analyses were performed on each ESAS-r symptom separately through the data analytics software R v4.0.2. An initial analysis compared the overall ESAS-r scores between each visit no matter the severity of the group, and looked at the role of product group (CBD/THC:CBD vs CBD/CBD group) (between-factor). Tukey HSD post hoc test was used to confirm where the differences occurred between groups.
This retrospective observational study suggests CBD-rich treatment has a beneficial impact on pain, anxiety, and depression symptoms as well as overall wellbeing only for patients with moderate to severe symptoms; however, no observed effect on mild symptoms. The results of this study contribute to address the myths and misinformation about CBD treatment and demand further investigation.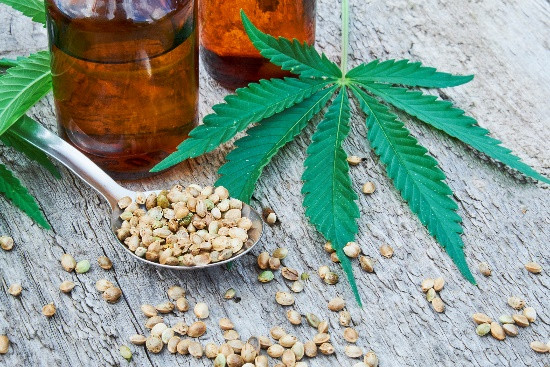 Some CBD manufacturers have come under government scrutiny for wild, indefensible claims, such that CBD is a cure-all for cancer or COVID-19, which it is not. We need more research but CBD may prove to be a helpful, relatively non-toxic option for managing anxiety, insomnia, and chronic pain. Without sufficient high-quality evidence in human studies, we can't pinpoint effective doses, and because CBD currently is typically available as an unregulated supplement, it's hard to know exactly what you are getting.
CBD comes in many forms, including oils, extracts, capsules, patches, vapes, and topical preparations for use on skin. If you're hoping to reduce inflammation and relieve muscle and joint pain, a topical CBD-infused oil, lotion or cream – or even a bath bomb — may be the best option. Alternatively, a CBC patch or a tincture or spray designed to be placed under the tongue allows CBD to directly enter the bloodstream.
People taking high doses of CBD may show abnormalities in liver related blood tests. Many non-prescription drugs, such as acetaminophen (Tylenol), have this same effect. So, you should let your doctor know if you are regularly using CBD.
The Farm Bill removed all hemp-derived products, including CBD, from the Controlled Substances Act, which criminalizes the possession of drugs. In essence, this means that CBD is legal if it comes from hemp, but not if it comes from cannabis (marijuana) – even though it is the exact same molecule. Currently, many people obtain CBD online without a medical marijuana license, which is legal in most states.
How can CBD be taken?
CBD, or cannabidiol, is the second most prevalent active ingredient in cannabis (marijuana). While CBD is an essential component of medical marijuana, it is derived directly from the hemp plant, a cousin of marijuana, or manufactured in a laboratory. One of hundreds of components in marijuana, CBD does not cause a "high" by itself. According to a report from the World Health Organization, "In humans, CBD exhibits no effects indicative of any abuse or dependence potential…. To date, there is no evidence of public health related problems associated with the use of pure CBD."
Animal studies, and self-reports or research in humans, suggest CBD may also help with:
CBD is readily obtainable in most parts of the United States, though its exact legal status has been in flux. All 50 states have laws legalizing CBD with varying degrees of restriction. In December 2015, the FDA eased the regulatory requirements to allow researchers to conduct CBD trials. In 2018, the Farm Bill made hemp legal in the United States, making it virtually impossible to keep CBD illegal – that would be like making oranges legal, but keeping orange juice illegal.
Is CBD safe?
CBD has been touted for a wide variety of health issues, but the strongest scientific evidence is for its effectiveness in treating some of the cruelest childhood epilepsy syndromes, such as Dravet syndrome and Lennox-Gastaut syndrome (LGS), which typically don't respond to antiseizure medications. In numerous studies, CBD was able to reduce the number of seizures, and, in some cases, stop them altogether. Epidiolex, which contains CBD, is the first cannabis-derived medicine approved by the FDA for these conditions.
Cannabidiol (CBD) is often covered in the media, and you may see it touted as an add-in booster to your post-workout smoothie or morning coffee. You can even buy a CBD-infused sports bra. But what exactly is CBD? And why is it so popular?