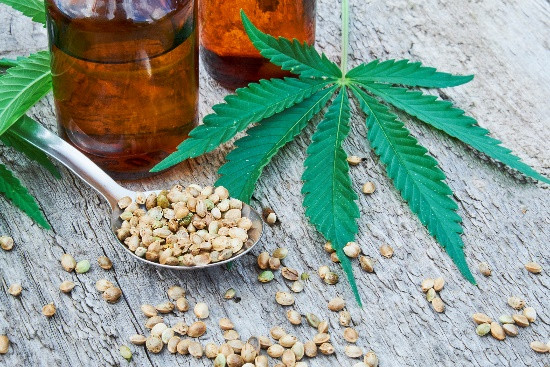 Side effects of CBD include nausea, fatigue and irritability. CBD can increase the level of blood thinning and other medicines in your blood by competing for the liver enzymes that break down these drugs. Grapefruit has a similar effect with certain medicines.
People taking high doses of CBD may show abnormalities in liver related blood tests. Many non-prescription drugs, such as acetaminophen (Tylenol), have this same effect. So, you should let your doctor know if you are regularly using CBD.
Some CBD manufacturers have come under government scrutiny for wild, indefensible claims, such that CBD is a cure-all for cancer or COVID-19, which it is not. We need more research but CBD may prove to be a helpful, relatively non-toxic option for managing anxiety, insomnia, and chronic pain. Without sufficient high-quality evidence in human studies, we can't pinpoint effective doses, and because CBD currently is typically available as an unregulated supplement, it's hard to know exactly what you are getting.
The evidence for cannabidiol health benefits
The Farm Bill removed all hemp-derived products, including CBD, from the Controlled Substances Act, which criminalizes the possession of drugs. In essence, this means that CBD is legal if it comes from hemp, but not if it comes from cannabis (marijuana) – even though it is the exact same molecule. Currently, many people obtain CBD online without a medical marijuana license, which is legal in most states.
CBD comes in many forms, including oils, extracts, capsules, patches, vapes, and topical preparations for use on skin. If you're hoping to reduce inflammation and relieve muscle and joint pain, a topical CBD-infused oil, lotion or cream – or even a bath bomb — may be the best option. Alternatively, a CBC patch or a tincture or spray designed to be placed under the tongue allows CBD to directly enter the bloodstream.
Is CBD safe?
CBD, or cannabidiol, is the second most prevalent active ingredient in cannabis (marijuana). While CBD is an essential component of medical marijuana, it is derived directly from the hemp plant, a cousin of marijuana, or manufactured in a laboratory. One of hundreds of components in marijuana, CBD does not cause a "high" by itself. According to a report from the World Health Organization, "In humans, CBD exhibits no effects indicative of any abuse or dependence potential…. To date, there is no evidence of public health related problems associated with the use of pure CBD."
Outside of the US, the prescription drug Sativex, which uses CBD as an active ingredient, is approved for muscle spasticity associated with multiple sclerosis and for cancer pain. Within the US, Epidiolex is approved for certain types of epilepsy and tuberous sclerosis.
Finally, the most notable benefit of cannabis as a form of treatment is safety. There have been no reports of lethal overdose with either of the cannabinoids and, outside of concerns over abuse, major complications are very limited.19 Current research indicates that cannabis has a low overall risk with short-term use, but more research is needed to clarify possible long-term risks and harms.
Disclosure Statement
Conclusion
Nearly all patients were given CBD 25 mg/d in capsule form. If anxiety complaints predominated, the dosing was every morning, after breakfast. If sleep complaints predominated, the dosing was every evening, after dinner. A handful of patients were given CBD 50 mg/d or 75 mg/d. One patient with a trauma history and schizoaffective disorder received a CBD dosage that was gradually increased to 175 mg/d.
Acknowledgments
The Cannabis plant has been cultivated and used for its medicinal and industrial benefits dating back to ancient times. Cannabis sativa and Cannabis indica are the 2 main species.1 The Cannabis plant contains more than 80 different chemicals known as cannabinoids. The most abundant cannabinoid, tetrahydrocannabinol (THC), is well known for its psychoactive properties, whereas cannabidiol (CBD) is the second-most abundant and is nonpsychoactive. Different strains of the plant are grown containing varying amounts of THC and CBD. Hemp plants are grown for their fibers and high levels of CBD that can be extracted to make oil, but marijuana plants grown for recreational use have higher concentrations of THC compared with CBD.2 Industrial hemp must contain less than 0.3% THC to be considered legal, and it is from this plant that CBD oil is extracted.3