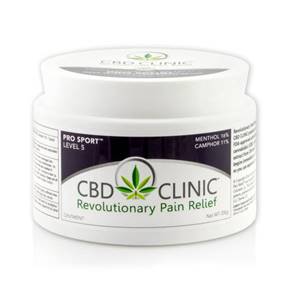 "I have been coming to Healthy Life Chiropractic for over a year now. The treatments I receive give me such a relief of stress. The personnel is a big part of my relief. They are terrific and very professional. Dr. Tina is very educated in her field. Between treatments and supplements, I am feeling much better. I would, and have, recommend Dr. Tina to my friends."
"Great customer service. Everyone had an upbeat and welcoming personality."
"I worked for Wal-Mart for 20 years walking on hard floors 10 hours a day. I felt a horrible pain in my right hip/buttocks area and could not bend or walk. My sister did a little research and recommended Healthy Life Chiropractic- They do EVERYTHING! After the first treatment, the pain was gone! After being educated on my problems, they worked on my whole body and it feels 100% better. I have never been a good sleeper, but I am sleeping much better and get up in the morning ready to go! I have never felt better!"
Massage HOURS
"I was experiencing a lot of pain in my feet following the birth of my son. I was diagnosed with plantar fasciitis in both feet. After seeing my PCP and being prescribed anti-inflammatory medication, I looked into the benefits of Chiropractic care. I was in so much pain from the plantar fasciitis that is because difficult for me to walk. I was unable to carry my newborn and walk because I was concerned for his safety. As part of my care plan, custom orthotics were recommended. Within days of receiving my orthotics I had a reduction in my pain. Regular Chiropractic visits and my orthotics have allowed me to be able to care for my son again!"
"Rhonda was very helpful when changing my appointment time. My adjustment was handled with expediency. And Kristi's massage was perfect!"
Contact
2753 East Hwy 34 Newnan, GA 30265
Phone: (770) 252-3661
Fax: (770) 252-9598
"Thank you so much for your wonderful care. Regardless of whether I am a weekly patient or MIA for a bit. Your office is friendly and encouraging and SOOOO helpful. Thank you!"
Beeswax (organic), hemp extract, clove oil, cotton seed oil, eucalyptus citrodora oil, jojoba seed oil, magnesium oxide, peppermint oil, silver oxide, tea tree oil, zinc oxide.
Menthol, Camphor – Topical Anesthetic
Number of versions: 1
Copy the URL below and paste it into your RSS Reader application.
Adults and children 12 years of age and older: Apply to affected area not more than 3 to 4 times daily. Children under 12 years of age: Ask a doctor.
Safety
Revolutionary Pain Relief