Vi gør yderligere opmærksom på, at vores CBD produkter ikke er er medicin, og derfor ikke kan diagnosticere, behandle eller kurere sygdomme.
CBD olie CURCUMIN & SORT PEBER 5% CBD – 10 ML flaske
CBG olie dråberne er fortyndet i MCT-olie. Produkterne indeholder en høj koncentration af CBG, en bred vifte af andre cannabinoider og bioaktive forbindelser. Alle vores produkter er økologiske og veganske.
REN CBG OLIE 10 & 15%
Cannabigerol (CBG) og fordelene for din hud
De fleste kender efterhånden cannabinoiden CBD, den findes blandt andet i Cannabis Sativa planten.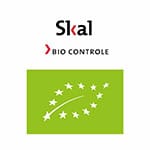 This fully organic product is made from biological hemp plants. The cannabis seeds used to grow these plants have not been genetically modified, no pesticides have been used, and the harvest is handpicked. Medihemp is the only biologically certified CBD manufacturer, making its products among the most reliable on the market.
Contents 100 ML hemp seed oil Plus CBD
Quality and trust are at the heart of the Medihemp philosophy. Learning from traditional wine farmers, Medihemp cultivates its hemp in the sunny Austrian mountain region of Burgenland, leading to the most potent and pure forms of CBD on the market.
About Medihemp
CBD oil only contains trace amounts of THC, and is therefore legal in most of all EU countries. Do you want to bring the oil on your holidays? We advise checking its legality in the country of destination.