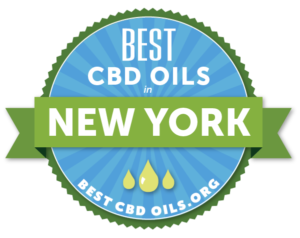 As CBD becomes more and more popular, you can expect to find CBD in places like Hempstead, Buffalo, Rochester, Yonkers and Syracuse. Even somewhat smaller cities like Albany (the state capital), New Rochelle, Mount Vernon, Schenectady and Utica will likely have CBD stores. Below we've listed what we consider the best CBD shop options in New York State.
CBD Oil in Williamsburg
Craft Beer & Smoke Shop (779 Grand St, Brooklyn, NY 11211) is the highest-rated outlet in all of New York, with a perfect 5-star rating based on nearly 50 reviews. Located right off the Grand St. on the L-Train, Craft Beer & Smoke is open seven days a week, 12-13 hours a day, so customers are never left in the cold. Reviewers note the shop's low prices, knowledgeable staff, and laid back atmosphere – the perfect retreat from New York mania. Also of note is Graham Vape and Cigar (354 Graham Ave, Brooklyn, NY 11211), just around the corner, which offers a wide range of products. The shop also offers to match any price (excluding tax) found at a competing shop or online. Open seven days a week, starting at 8AM, Graham has the bonus of extra-late weekend hours: Thursday until 2:30AM and Friday-Saturday until 3AM.
Is CBD Legal in New York?
Our favorite CBD product can be purchased online for delivery to New York:
CBD Oil in the Lower East Side and East Village
The LES and East Village boasts the largest concentration of CBD oil-selling shops in New York. Starting with the five-star rated East Village Smoke Shop (177 1st Ave, New York, NY 10003), customers enjoy some of the cheapest CBD oil in town and added promotions; with any vaporizer purchase, you'll receive a grinder for free. EVS's hours are near impossible to beat: open seven days a week, until 4AM on Friday and Saturday. A few blocks down 2nd Avenue, Cloud99 Vapes (50 2nd Ave, New York, NY 10003) is just above the Houston F-Train stop and is another affordable shop selling CBD oils, 220 juice flavors, mods, tanks, coils and accessories. Reviewers especially highlight the customer service and product selection.
"Our top therapies attempt to break the association between reminders of the trauma and the fear response," said Mallory Loflin, an assistant adjunct professor at the University of California, San Diego and the study's principal investigator. "We think that CBD, at least in animal models, can help that process happen a lot faster." While large clinical trials are underway, psychologists say there isn't compelling evidence yet as to whether this is a viable treatment.
CBD is advertised as providing relief for anxiety, depression and post-traumatic stress disorder. It is also marketed to promote sleep. Part of CBD's popularity is that it purports to be "nonpsychoactive," and that consumers can reap health benefits from the plant without the high (or the midnight pizza munchies).
Facts about wellness.
Does CBD help anxiety and PTSD?
Earlier research found fewer than a third of 84 products studied contained the amount of CBD on their labels. Some users of CBD have also failed drug tests when the product contained more THC than indicated.
A few drops of CBD oil in a mocha or smoothie are not likely to do anything, researchers contend. Doctors say another force may also be at play in people feeling good: the placebo effect. That's when someone believes a drug is working and symptoms seem to improve.
What are the claims?
By Dawn MacKeen
Sleep can be disrupted for many reasons, including depression. Rodents seemed to adapt better to stressful conditions and exhibited less depressive-like behavior after taking CBD, according to a review in Journal of Chemical Neuroanatomy. "Surprisingly, CBD seems to act faster than conventional antidepressants," wrote one of the authors of a new review, Sâmia Joca, a fellow at the Aarhus Institute of Advanced Studies in Denmark and an associate professor at the University of São Paulo in Brazil, in an email interview. Of course, it's difficult to detect depression in animals, but the studies that Ms. Joca and her colleagues reviewed suggested that in models of chronic stress exposure, the mice and rats treated with CBD were more resilient.