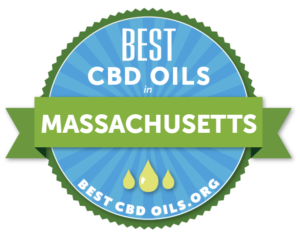 Following New York, California, and Florida, Massachusetts is becoming one of the fastest-growing CBD markets in the country, with new stores popping up statewide every year. The Greater Boston Area seems to have the most options, but Natick, Franklin, East Bridgewater, and Georgetown are also great places to buy CBD (and for those in Southeast Massachusetts, Province and Warwick, Rhode Island, each have several CBD shops worth checking out.) See below for a complete rundown!
Is CBD Legal in Massachusetts?
For anyone looking to buy quality CBD from a Boston-area clinic or dispensary, two shops in particular are worth checking out: New England Treatment Access (60 Washington St, Brookline, MA 02445) is conveniently located in the heart of Brookline, with great prices and a top-shelf selection; and Alternative Therapies Group (50 Grove St, Salem, MA 01970) is situated just below Mack Park in Salem, with rare CBD strains and expert service.
Best CBD Oil in Franklin
Wicked Chronic (185 Worcester St, Natick, MA 01760) has all your CBD and CBD hemp oil needs covered, plus incense, vaporizers, accessories, and much more. Established in 2016, Wicked takes pride in one-on-one, personal customer service to help find the right CBD product for each individual. Prices are always fair, and reviewers note the shop's laid-back, community-oriented atmosphere. Open Monday-Saturday, 11AM-8PM.
Even though the 2018 Farm Bill legalized hemp-derived CBD, it also left room for states to independently regulate its production and sale. Massachusetts has strict rules surrounding hemp-derived CBD legality. Under current laws, CBD oil cannot be added to any food or beverage products. It also can't be marketed as having any medical or therapeutic benefits unless the product has been evaluated and approved by the FDA.
That changed with the passing of the 2018 Farm Bill, which legalized hemp cultivation and created a path to remove hemp from Schedule 1 by creating a legal distinction between hemp and marijuana. Under the legislation, hemp is classified as cannabis that contains less than 0.3% THC by weight, while marijuana is cannabis that contains more than 0.3% THC. The bill effectively removed hemp-derived CBD's status as a Schedule 1 substance. However, because marijuana retained its schedule classification, marijuana-derived CBD is still considered federally illegal. The 2018 Farm Bill made hemp an agricultural commodity and required it to be produced and sold under regulations that implement the bill, which have yet to be enacted by the United States Department of Agriculture (USDA).
Massachusetts CBD laws
Whether you're purchasing CBD from an online retailer or a retail location in Massachusetts, you want to make sure you're purchasing a reputable product, and that it follows current guidelines for labels and packaging.
The 2018 Farm Bill also retained the power of the Food and Drug Administration (FDA)to regulate CBD's therapeutic claims, labeling, and its use as a food additive. The FDA maintains its stance that even hemp-derived CBD may not be used as an additive to food and beverages or marketed as a dietary supplement. The FDA also has yet to revise its rules or specifically regulate CBD products, which has led to confusion about CBD legality. The FDA has been particularly strict on CBD regulations when it comes to health claims that could be construed as medical advice.
Image lightbox
Though hemp strains don't produce enough THC to cause intoxication, all varieties of cannabis, including help, were considered federally illegal under the 1970 Federal Controlled Substances Act. Under that legislation, all cannabis fell under Schedule 1, which defines cannabis as a controlled substance with no accepted medical use, a high potential for abuse, and a likelihood for addiction.