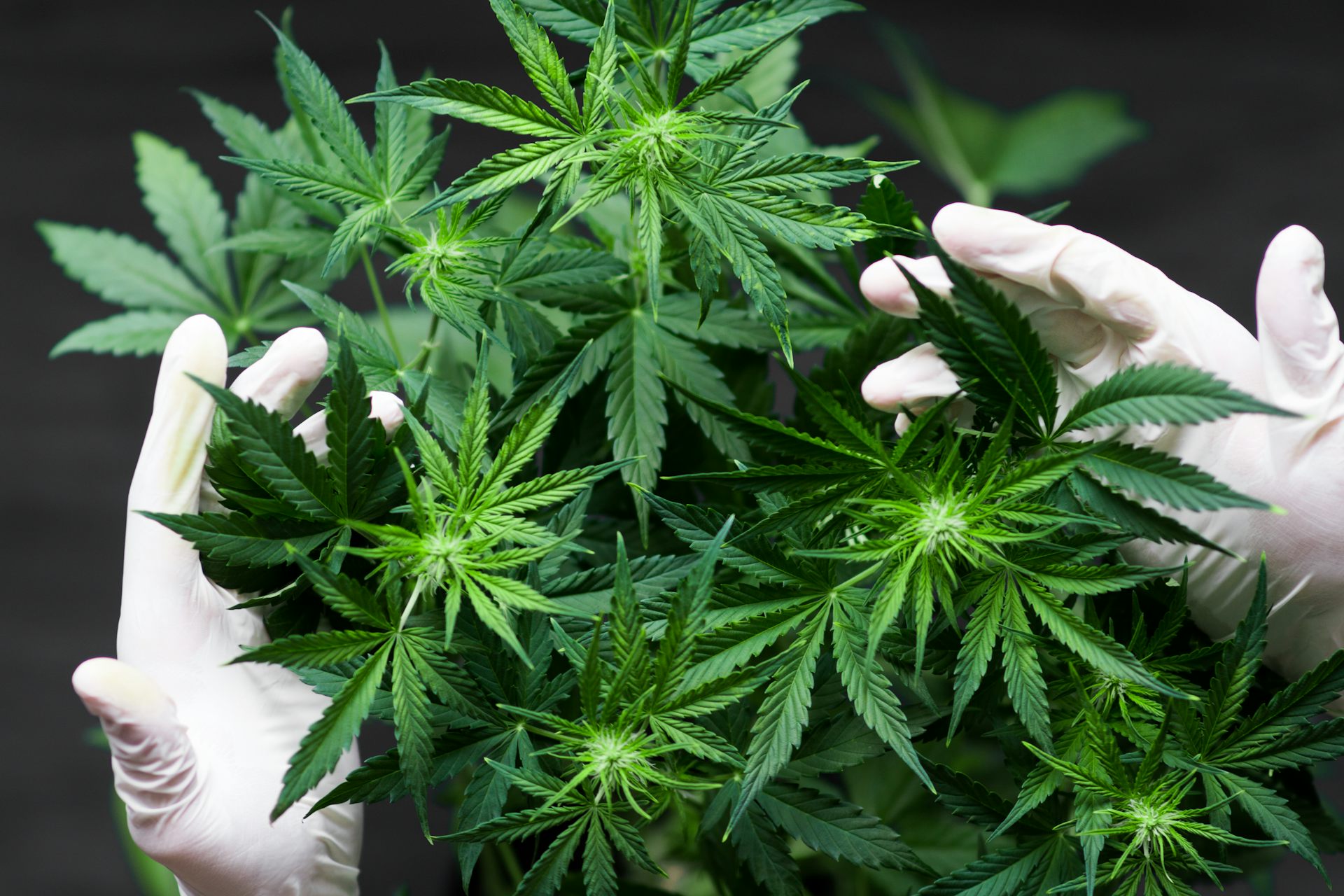 Different ratios of these two chemicals are found in various types of cannabis. Consuming a cannabis product with THC but no CBD increases the risk of developing mental health problems, such as psychosis. However, CBD could actually be used to treat psychosis.
Current evidence shows that cannabis intoxication may temporarily alter or distort short-term memory processing. This seems to be caused by compounds in cannabis that disrupt neural signalling when binding to receptors responsible for memory in the brain. Interrupted short-term memory can indeed impact on learning, and may also cause loss of interest or problems with concentration.
However, using cannabis later in life (age 50 and over) appears to have only a moderate impact on cognitive functioning, including on memory. These modest declines are not fully understood, and there is a lack of high quality research in this area. That will need to change as it's not just young people that use cannabis. As more countries legalise cannabis, older people might also want to try it.
Partners
Just as higher doses of alcohol can potentially cause brain damage, higher doses or more frequent use of cannabis may also cause long-term memory problems – the ability to learn effectively and the ability to concentrate on a task for example. Some people will use both alcohol and cannabis, often at the same time, which may both worsen the potential impact on memory.
New research also suggests that it's cannabis, rather than alcohol, that's responsible for damage to developing teen brains. Though alcohol can destroy or severely damage brain neurons and their signalling functions, this study showed cannabis actually changes the neural brain tissue responsible for memory. But this change can be reversed within a matter of weeks if a person abstains. Though surveys suggest fewer young people are using both cannabis and alcohol, those teenagers that do use cannabis use it twice as frequently.
However, early research also shows that cannabis could have a positive impact on neurodegenerative diseases that affect memory, such as Alzheimer's, Huntington Chorea, and epilepsy. In mainly animal studies, when researchers used components found in cannabis, they found it could slow or even prevent the advance of these diseases – essentially through the creation of neurons.
Recent research even suggests that any memory impairment associated with using cannabis can be reversed when people stop using cannabis. This effect was seen mainly in those who used cannabis at least once a week.
It should be noted that the majority of research into cognitive deficits and cannabis use has focused on heavy or dependent users, and there's little evidence that occasional smokers show any of the problems mentioned above. But with the recent changes in drug policy, the chances are that more people will be smoking cannabis than ever before, and the more potent and more popular high-THC/low-CBD marijuana that is available today will increase their risk of dependence.
It isn't often that science and pop culture overlap, but the two fields are in agreement when it comes to the familiar trope of the forgetful stoner.
Even more striking, the cannabis-using groups had significant decreases in the volume of two brain areas that are important for processing rewards, learning and working memory – the thalamus and striatum – and these changes were linked to their memory problems. There was no evidence to connect cannabis use and schizophrenia – the authors simply compare the two groups. However, previous studies have found a higher prevalence of psychosis among regular cannabis smokers.
Reports of memory loss with long-term cannabis use are nothing new, and an influential paper published last year provided evidence that smoking marijuana has a deleterious effect on intelligence. In the investigation, the cognitive abilities of participants were tested several times over the course of 25 years. The researchers found that heavy cannabis users had significant decreases in intelligence and memory ability as they aged, not only compared with non-smokers, but also compared with their younger selves. Additionally, the earlier they started smoking pot, the bigger the cognitive decline.
A recent study published in Schizophrenia Bulletin is the latest to reveal the detrimental effects that cannabis can have on memory. The authors report that people dependent on the drug – both healthy individuals and patients with schizophrenia – show impairments in memory compared with healthy volunteers and non-smoking schizophrenia patients.
The THC concentration in cannabis has increased by as much as 12% over the past 30 years, making the drug much stronger than it used to be. At the same time, there has been a significant depletion of CBD, sometimes to levels as low as 0.1%. "Skunk", as this new strain of high-THC/low-CBD marijuana is called, is flooding the illegal marijuana market, and it is this variety that is thought to be behind the rise in cannabis dependence diagnoses, links to schizophrenia, and cognitive deficits seen over the past decade.
Obviously these findings are worrying, especially given the recent spate of cannabis legalisations in states across the US and in countries such as Uruguay. However, before we all start worrying about the good people of Colorado and Washington, it might be helpful to look closer at what's actually in the cannabis we're smoking nowadays, and what ingredients are contributing to these cognitive deficits.
The changing chemical make-up of cannabis appears to be partly accidental and partly deliberate. New strains are often bred to have higher levels of THC in them, increasing the drug's potency. However, modern growing techniques have also affected these chemical levels. For example, illegal growers have turned to indoor marijuana farms to avoid detection. Growing cannabis locally in such farms also circumvents the need to import the drug, and guarantees a more reliable harvest. However, the 24-hour lighting used in these farms inadvertently reduces CBD levels in the plant. Thus, these new strains are not only bred for higher potency, with elevated THC content, they are also lacking the protection provided by CBD against the drug's negative effects.
THC (tetrahydrocannabinol) is the primary psychoactive compound in cannabis and is what causes the subjective "high". This includes changes in perceptual sensations, a feeling of contentedness and increased appetite. However, THC is also linked to many of the potential negative consequences of cannabis use, such as dependence, psychotic symptoms, and impaired memory and cognition.