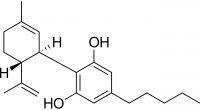 The vast majority of those grows, even with relatively decent foreign backing, are also outside – and of course as a result ineligible for GMP certification.
However, do not be fooled: This is not "descheduling." This actually means that all CBD has been classified as a medical substance except in packets that are under a certain size, with portion suggestions on the outside of the wrapper or package.
South Africa takes a step in the right direction on hemp and clearly pushes THC towards medical territory.
However, this also means that all CBD as well as THC must be produced by those with pharmaceutical-grade facilities – and this of course includes more than just indoor, temperature-controlled greenhouses. It also includes a complex supply chain that is European and Western centric, starting with the requirement to access a rather large amount of capital to construct the same.
Leave a Reply Cancel reply
South Africa's new hemp guidelines – namely for the amount of THC allowed in legit hemp crops that are also regulated – are that plants contain no more than 0.2% THC. This makes the guidelines absolutely in line with what is generally developing across the EU. And even more intriguingly, below federal guidelines for most U.S. domestic hemp crops (which are 0.3% at a federal level and only differ in a few state cases where the amount is lower by state law).
There are several interesting aspects to this.
It also implies, intriguingly, that the intra-African cannabis market is low priority at present for those writing the (health) rules. And that also means that eyes are being set more on creating an export market than for treating South African citizens.
On The THC Front…
Why? For starters, the South African cannabis market also effectively controls the Lesotho cannabis regulatory scheme (namely all exports from Lesotho, which has seen quite a lot of cannabis investment over the last several years). All such crops must be labelled per South African guidelines if they, literally, can hit a port to be exported.
Marguerite Arnold is a veteran journalist and entrepreneur who has covered the global cannabis industry from Germany for the past eight years. She is also the successful plaintiff in a groundbreaking German Supreme Court case allowing Jewish descendents of the Holocaust to return more easily. Her second book about the cannabis industry has just been published. Green II: Spreading Like Kudzu, the inside story of the first German cannabis cultivation tender bid is on sale via our website.
So how can you get CBD if you want to use it or sell it? At the current moment, cultivating and manufacturing CBD is very difficult. Although there are some stories of special facilities getting the necessary permits to grow and manufacture CBD, it is still not a formal situation.
Now that you know CBD oil South Africa is legal (in certain concentrations) and very easy to buy, you might be wondering what products are available. You're in luck, there are plenty of great products available.
Although point number 2 is a bit confusing, most companies are just sticking to the first requirement of 'a maximum daily dose of 20 mg CBD'. As long as companies put this maximum daily allowance on their packaging, they're good to go. These products should not make any claims that they are medical products that can cure you of certain illnesses.
Is it Legal to Grow Hemp in South Africa?
Whether you are looking at pure CBD oil to help you sleep, CBD for your pets, or maybe you need a CBD balm to soothe your muscles after a long day hike in the Drakensberg. Whatever the reason, there is something available for you.
Although you might not be able to get a license to sell dagga in South Africa that easily, CBD has entered the spotlight as the first legal cannabis product in the country – and it's super convenient to get ahold of.
Only CBD's drug classification was changed. THC, on the other hand, has remained a schedule 7 drug. This means you will not be able to buy any cannabis oil or cannabis products that contain THC levels exceeding 0.001%.
What CBD Cannabis Products are Available?
However, CBD (one of the cannabinoids in cannabis) has since been reclassified. CBD is no longer being grouped with its psychoactive brother (THC) as a schedule 7 drug and has in fact been rescheduled to schedule 4.
CBD and THC are the two of the major cannabinoids found in the cannabis plant. Up until recently, the entire cannabis plant has been classified as a schedule 7 substance and can, therefore, only be obtained by a permit issued by the Director-General of the National Department of Health in South Africa.