Studies show that CBD can have significant therapeutic potential, both for individuals just getting started on keto as well as veterans pairing the diet with regular exercise. Cravings, for instance, are fueled by ghrelin, which is known as the "hunger hormone." Carbohydrate and sugar cravings are the most prevalent causes of regression in keto beginners, but the intensity of both can be significantly reduced by CBD, which has been shown to reduce the production of ghrelin while simultaneously boosting metabolism.
In this post, we go over everything you need to know about keto, as well as whether or not CBD products such as tinctures, isolates and broad-spectrum formulations can help or harm you on your fat loss journey.
Except in the case of CBD-infused edibles (e.g. gummies, cookies), many forms of CBD provide negligible amounts of calories, and certainly no carbohydrates. This means that supplementing with flavorless CBD isolates will not knock you out of ketosis and has no negative influence on your ability to maintain a ketogenic diet. Fortunately, discovering where to buy CBD isolate in large amounts is much easier, safer, and better regulated than it was just a few years ago.
More people than ever before are turning to natural health, sound diet and fitness regimens to stave off not only COVID-19, but its primary risk factors and dangerous comorbidities like obesity as well. Of the various diets currently circulating the global mainstream, none are as popular — or as straightforward for new practitioners — as the ketogenic diet, otherwise known as keto.
How Can CBD Complement a Ketogenic Diet?
The ketogenic diet is a high-fat, adequate protein, low carbohydrate diet that forces the body to burn fat for energy. The brain's preferred fuel source is glucose (sugar) and when sugar intake falls below an individual's normal metabolic rate, it triggers the body to break down other sources of food in order to generate glucose. This process generates fats which are then converted into ketones by the liver.
The ketogenic diet has been researched at various health organizations throughout the world including Oxford, Harvard Medical School and Johns Hopkins University. Research studies have shown that this type of dietary approach is effective for weight loss, but more research will need to be conducted before it can be recommended amongst other treatment options for diabetes.
As of this writing, there are a number of potential upsides to a ketogenic diet recorded in scientific literature. When your body is breaking down fats instead of carbs for energy, you're essentially converting fat into a usable fuel. This can lead to weight loss, reduced hunger or cravings, and improved blood sugar control. The diet is also proving successful at treating some forms of chronic disease such as Type 2 diabetes, Alzheimer's disease, and epilepsy.
What is Keto, in a Nutshell?
Whether you're a keto veteran or a dabbler in search of a solid diet plan, it's worth noting that the essence of a functioning keto diet is burning fat and utilizing ketones. The key to keeping this balance is the maintenance of a key biological process known as ketosis.
For more accomplished keto practitioners, CBD can play a role in exercise recovery and pain management by improving the symptoms of disorders characterized by either acute or chronic pain, inflammation and sleep dysfunction. This includes common conditions that can seriously hamper a keto-fueled exercise program, such as tendonitis, insomnia or bursitis.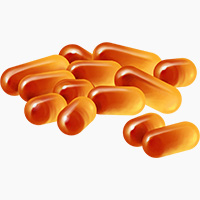 Finally, there's this survey. The researchers in this study didn't actually give CBD to anyone. Instead, they asked current CBD users why they use it. Of course, this is only surveying people who liked CBD enough to stick with it, so it's biased towards people who had a good experience with CBD.
This review, specifically on anxiety, also noted that the human studies so far are all on acute administration (you give someone CBD once and see how they feel), not chronic administration (you give someone CBD every day for three weeks and see how they feel), which is another huge gap in the research.
A bigger problem for a lot of interested consumers is that the CBD market is barely regulated, so it can be really hard to find products that actually contain the advertised amounts of CBD. A 2018 study found that many commercially available CBD products didn't contain the amount of CBD advertised on the label. One study found that only 30% of CBD products were accurately labeled to reflect the amount of CBD they actually contained (26% contained less CBD than they claimed; 43% contained more than they claimed). Even more concerningly, the study found that nearly 20% of products sold as pure CBD actually contain at least some THC (that's the chemical in marijuana that does get you high).
Miscellaneous benefits
"some important toxicological parameters are yet to be studied, for example, if CBD has an effect on hormones. Additionally, more clinical trials with a greater number of participants and longer chronic CBD administration are still lacking."
This type of animal research is where a lot of claims about the benefits of CBD come from, but animal research doesn't necessarily translate into human benefits.
Brain health/mental health
A couple of studies have examined CBD oil for pain in humans, particularly chronic pain. For example, This review of reviews concluded that some reviews found evidence of benefits for multiple sclerosis (MS) pain and spasticity.
This study found that CBD definitely doesn't mess with normal sleep patterns and suggested that it might be helpful for restoring altered sleep patterns.