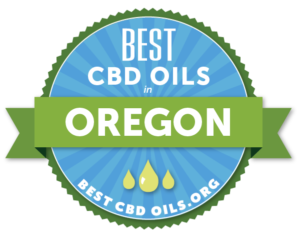 Eugene residents looking for quality CBD should be sure to check out the 5-star rated Amazon Organics (3443 Hilyard St, Eugene, OR 97405), which offers one of the area's best selections of natural, premium CBD products, including detailed percentages of CBD for each item to ensure you're getting the best grade for your needs. Customer service is major focus of the shop, and whether you're CBD novice or longtime enthusiast, the staff is eager to help you navigate the extensive inventory. Return customers can collect frequent buyer awards, and prices are always kept at or below market value. Open seven days a week.
If you're in Northwest Portland, three CBD shops stand out. Serra (220 SW 1st Ave, Portland, OR 97204) has 4.5-star rating and a curated, high-quality CBD oil selection. Oregon Weedery (2312 NW Kearney St, Portland, OR 97210), also 4.5 stars, offers CBD oils, wax, edibles, tinctures, and salves. Last but not least, Oregon's Finest (1327 NW Kearney St, Portland, OR 97209) is a 4-star shop with a range of CBD products—not the cheapest, but great quality. All the above are open seven days a week and employ an expert, knowledgeable staff to help customers find the right CBD product on a case by case basis.
It should not come as a shock to anyone that one of the most forward-thinking states in the nation when it comes to cannabis would also have the same progressive views on the use of CBD products that come from industrial hemp sources. Hemp-derived CBD products are completely legal in the state and can be found in various shops in numerous cities. One thing to remember when you are purchasing CBD in a state that welcomes the recreational consumption of THC is to check the labels on the products you buy in store if you do not want the psychoactive effects of THC. Of course, you can always shop online for the product that best suits you instead.
The Best Places to Buy CBD In Oregon
Next, check out Stone Age Farmacy PDX (8621 SW Canyon Dr, Portland, OR 97225), another 4-starred CBD shop. Open seven days a week, fourteen hours a day, Stone Age has some of the best hours in town in addition to high-quality CBD oils, wax, concentrates, tinctures, edibles, and more, all available at multiple price points.
Best CBD Shops in Portland
Is CBD Legal in Oregon?
Unsurprisingly, Portland is home to some of the best places to buy CBD in Oregon.
The very progressive state of Oregon is just one of ten total states in the country that has legalized marijuana and marijuana derivatives in all forms. Because leaf cannabis, cannabis products, and cannabis derivatives are available through dispensaries and specialty shops all across the state, it is not difficult for the state's residents to enjoy cannabis or CBD in the way they see fit. It is completely legal for purchase, whether that is for their own recreational use, dietary use, or medical use. Oregon has always been progressive when it comes to both THC and CBD. It was the first state to decriminalize possession of small amounts of marijuana, all the way back in 1973.
mv2.jpg" alt="Aerial%20Photo%20-%20Lightened_edited.jpg" width="" height="" />
Farm to Bottle CBD
Quality CBD
Blue Sky Oregon CBD believes in ethical & sustainable CBD production from farm to user. All of our hemp is sun-grown outdoors on the banks of the Clackamas River in Logan, Oregon, using modern, responsible and sustainable farming practices. We treat the earth with the utmost care when hemp farming, using only organic nutrients and minerals to amend our soil and feed our CBD plants. We know that by taking care of our earth, it will provide for us in return. We seek to eliminate single use plastic from our farming practices, using reusable irrigation systems during the growing season and natural ground covers, such as clover, to maintain our soil during the off season. Unlike year-round, industrial farming operations, we only grow our hemp outdoors in the summer, greatly reducing our electrical and fossil fuel use.
Farmed and Crafted in Logan, Oregon