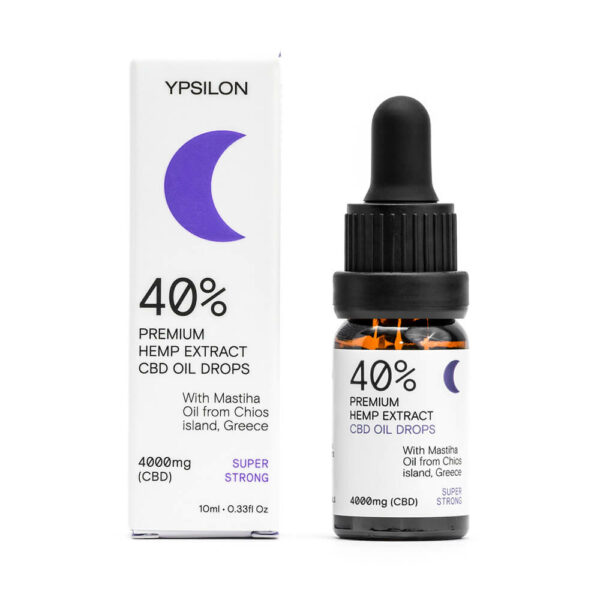 ADD TO CART
One of the most frequently asked questions we get from our customers is what is the perfect CBD oil dosage. The fact that people are using CBD for different cases means that there isn't standard dosing that everyone should follow. Of course, based on research, the general range in mg that CBD people receive around the world is consistent.
ADD TO CART
Ypsilon 40% (4000mg) "SUPER STRONG" CBD Oil with Chios Mastic Oil – 10ml
01.
ADD TO CART
02.
Blog – News & Stories
It's natural to have questions if you are new to Cannabis and CBD. Don't worry, we are here to help! Write to us in the chat or send us a message and we will do our best to answer your questions!
You are welcome to visit us at one of our stores to get to know you and talk through all your questions regarding Cannabis and our products.
Hemp cultivation dates back thousands of years, but gained popularity in the West in the colonies in the 1600's, where settlers began growing the hemp plant for its unusually strong fibre. They used it to make rope, sails, and clothing.
Online Payments
Products has not been evaluated by the Food and Drug Administration, and that it is not intended to diagnose, treat, or cure any disease.
Reply within 1-2 days, sometimes within hours
Both are Genus Cannabis. However, an important difference between the two is that industrial hemp contains less than .3% and under of THC, which means it is non-psychoactive.
Yes. Shopify partners, such as Shopify experts, apps, and online sales channels, are able to work with you at their own discretion. You should confirm this with the partner directly before using their services to confirm they're able to support your products.
In Canada, merchants that want to sell CBD must be licensed cannabis sellers, and are required to use Shopify Plus. Merchants in all other jurisdictions must continue to comply with Shopify's Terms of Service and Acceptable Use Policy, which includes ensuring that the merchant is selling products in compliance with all applicable laws and regulations. Learn more about laws surrounding hemp and hemp-derived products that might apply to your business.
What is the Attestation for the sale of Hemp and Hemp-Derived Products, and why do I need to complete it?
Merchants are not limited to the recommended list of payment providers included above. Merchants are able to use any integrated third-party payment provider that fulfills the following requirements:
This list may not be exhaustive, and may change over time.
If I'm selling hemp or hemp-derived products, can I hire a Shopify expert?
The Attestation for the Sale of Hemp and Hemp-Derived Products is only available to stores that are based in the United States. If the document doesn't open in your Shopify admin, then verify that your store is a US-based store.