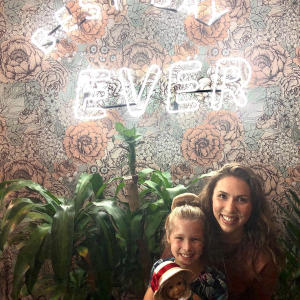 These are the natural shells of the hemp flower trichomes (glands). No worries.
How to use Peppermint CBD Oil? How much 1000mg Peppermint CBD Oil Drops should I take? How often?
MCT Coconut Oil has natural wellness properties, and is easily and quickly digested.*
Full Spectrum Peppermint CBD Oil Drops are formulated to provide the combined qualities of CBD, less than 0.3% THC and fractionated coconut oil.
Simple
CONCENTRATION: 1000mg CBD / High Strength / 25mg CBD per Serving
Founded on the principles of honesty, integrity and transparency, we're thought leaders in the industry dedicated to informing and educating consumers about the benefits and potential risks of CBD.
Like a fine bottle of wine, every batch can differ because of nature's variability. That's why we equalize Mother Nature by employing rigorous, scientific processes and methodologies to ensure we deliver consistent CBD products, every time.
Revolutionary
We harness nature and science to provide alternatives to conventional medicines and remedies.
INGREDIENTS: MCT Coconut Oil, Full Spectrum Hemp Extract (Cannabis Sativa-L), Peppermint Oil.
CBD oil does not contain THC, so the drops are not psychoactive. You can drive, operate machinery, perform job duties, and interact with your children while taking CBD hemp oil peppermint drops.
If you need maximum strength and support for the family, you can try the stronger dose of 5000mg. It's mainly for people with chronic pain and debilitating health. CBD hemp oil provides a wide range and high level of health care needs. Always consult your doctor before trying a new product for your health.
CBD hemp oil peppermint flavored drops are a nutritional dietary supplement. Consumers use them to preserve a healthy report card. Beginners should buy a low dose, preferably around 500mg full-spectrum to start. This will provide minimum support for brain function and relief from stress and moderate pain. You can increase dosage as the need requires.
The ingredients come from the stalk and the seeds of the hemp plant. The hemp extract and coconut oil are all active and natural parts of the CBD drops, including the flavoring, which makes it taste so good. It even leaves a pleasing aroma in your mouth for your taste buds to enjoy.
CBD Hemp Oil Peppermint Drops Benefits
As the pandemic continues to put strains on people's mental well-being, it becomes even more critical that we protect ourselves. People are looking for easy and affordable solutions to boost their immune systems and give themselves mental clarity. A strong immune system protects us from people infected with coronavirus and other illnesses derived from toxins.
Right now we need to do whatever we can to remain healthy and to protect our families from harm. Many are taking CBD products for the very first time and are reporting impressive results. The ingredients in the CBD oil are all natural and effective. There aren't any inert properties or illegal ingredients. Consumers can relax and enjoy CBD hemp oil peppermint drops benefits.
CBD products go to independent labs before they ever hit the shelves. This includes peppermint drops that come from organic beginnings and are lab tested for potency and safety.
What is CBD Hemp Oil Peppermint Drops?
If the hemp extract is at full-spectrum, you can expect to receive significant benefits from the ingredients. Not only that, but the authority on cannabinoids suggests that full-spectrum infusions are better than isolates. Users don't have to consume so much of the peppermint oil to feel the full effects of the extract. But by no means does "full effect" suggest you get high.
By giving the immune system a boost, it maintains enough strength to separate the good cells and the ones that are toxic. To speed things along, now would be a good time to introduce your body to CBD hemp oil peppermint drops .