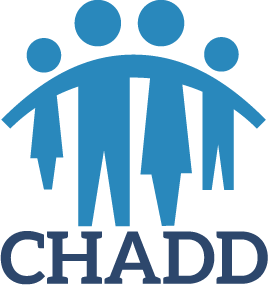 Cannabidiol oil, most often referred to as CBD oil, is a product of the marijuana plant. The plant family is called cannabis, and cannabis products can include CBD oil along with smoked, vaped, or eaten products. CBD oil is just one of more than 85 compounds in cannabis and is regarded by some enthusiasts as having medicinal benefits.
CBD Oil for ADHD? What the Research Says
The entire process relies on heavily refining the product to make it suitable for human consumption. And the more "pure" the product, the greater the amount of refining it must go through. So while synthesized from a plant, it must go through multiple mechanical and chemical processes to become usable and has very little resemblance to the plant it started from. The more "pure" the CBD product, the less natural it is–the final product does not exist in a natural form. You cannot chew on a leaf of a cannabis plant and receive any benefits from CBD oil.
"When parents or adults look into CBD oil for someone with ADHD, it's not just that there's a lack of evidence out there right now," says researcher John Mitchell, PhD, from the Duke ADHD Program. "There have been no treatment studies. There are no randomized trials that show it works. And there are other treatment options available for kids and adults with ADHD. These are unregulated products. If these are not well-regulated products, how do we know that we're really getting what's being advertised?"
He reminds anyone interested in CBD oil or cannabis products that there have not been the studies showing effectiveness or safety for these products when it comes to ADHD management.
Anecdotally, this outcome appears common for half of those trying CBD on their own — regardless of the quantity, quality, or type used. The other half claim some positives with regard to CBD and ADHD: "I was able to relax" or "I felt less manic" are common refrains. The problem, as Dr. Mitchell and the broader community of ADHD and CBD researchers point out, is a dearth of studies around CBD. No single research team has yet studied the possible effects — good or bad — of CBD oil for ADHD symptoms specifically.
The Netherlands' self-professed "cannabis myth buster," Arno Hazekamp stated in a recent paper, "While new CBD products keep entering the market virtually unchecked, effective regulatory control of these products has stayed far behind. As a result, unknown risks about long-term effects remain unaddressed, especially in vulnerable groups such as children."
What Is CBD? Does It Help ADHD?
"I am not aware of any scientific or clinical data that would speak to the safety or efficacy of using CBD in the treatment of ADHD," says Ryan Vandrey, Ph.D., a member of John Hopkins University School of Medicine's Behavioral Pharmacology Research Unit. "There is no scientific basis from which CBD should be recommended for use as a treatment for ADHD, nor is there any data that could speak to which product or dose would be appropriate."
The Dangers of Experimenting with CBD for ADHD
Perhaps because researchers have documented no negative links between CBD and ADHD, some "patients go through trial and error with CBD," Vigil says. "First they go on the Internet, where they start with an isolate CBD. Then they try the vanilla products — only to find they get more benefits when they add THC.