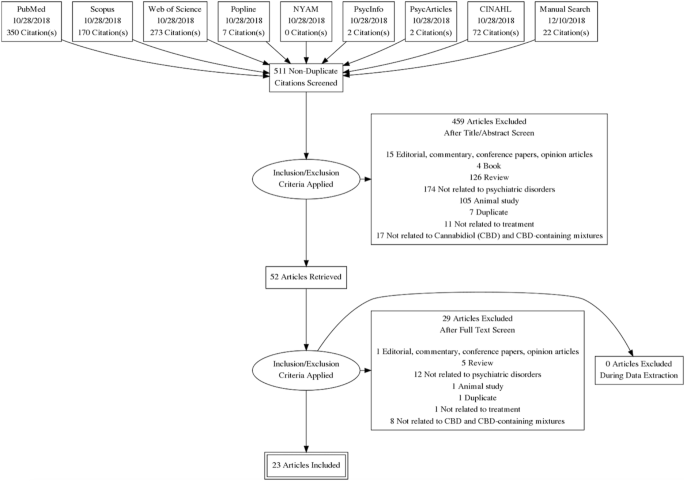 The effectiveness and tolerability of CBD and nabiximols for moderate to severe cannabis use disorder was reported in several studies. The efficacy may also be due to the synergetic or additive benefits of Δ9-THC and CBD rather than CBD alone. The Δ9-THC component of nabiximols decreases the severity of withdrawal symptoms, lowering the risk of relapse (Trigo et al., 2016a). However, there is mixed evidence for the role of nabiximols in cannabis-related craving (Trigo et al., 2016a; Trigo et al., 2018; Trigo et al., 2016b). Studies that included combined motivation enhancement and behavioral response prevention strategies suggested a reduction in craving (Trigo et al., 2016a; Trigo et al., 2018). CBD is thought to modulate the euphoric, anxiogenic, psychological, and physiological effects of Δ9-THC (Crippa et al., 2013). However, these benefits of CBD alone and in combination with THC need to be explored in head-to-head studies.
Dronabinol and nabilone are synthetic in origin, whereas nabiximols is plant-based (Papaseit et al., 2018). The percentage of THC and its ratio to CBD (THC/CBD ratio) defines the potency and psychoactive effects of a given formulation (Papaseit et al., 2018). Those with higher CBD/Δ9-THC ratios have euphoric, anxiolytic, and relaxing effects, whereas lower CBD/Δ9-THC ratios have sedative properties (Papaseit et al., 2018). Nabiximols, a CBD-containing compound, contains Δ9-THC and CBD at a 1:1 ratio (Papaseit et al., 2018). The Food and Drug Administration has approved Epidiolex® (an oral formulation of CBD) for two forms of childhood seizures (Lennox–Gastaut syndrome and Dravet syndrome) in children 2 years of age and older (Papaseit et al., 2018).
The evidence from studies included in this review can guide future trials by providing information pertaining to the dosages, formulations and routes of administration of CBD and nabiximols. Moreover, future studies should investigate different routes of administration in light of the differences in bioavailability. In view of the (albeit limited) evidence for treatment-resistant schizophrenia, the role of CBD should be explored in the early stages of psychosis or as an adjunct medication. Although CBD was ineffective for bipolar mania, its possible efficacy as an antidepressant should be assessed in studies focused on bipolar depression. Nabiximols has been helpful in cannabis-related disorder and Tourette syndrome, owing to the synergetic benefits of CBD and THC. Future studies designed to explore the comparative benefits of these treatments can shed further light on their clinical potential. Future RCTs should also consider adding first-line treatment agents as comparison arms, to ascertain the comparative efficacy of CBD in different mental disorders. Although fewer side effects were reported overall by patients in the studies reviewed here, the vulnerability to addiction to cannabinoids should not be ignored.
Schizophrenia and psychosis in Parkinson's disease
In a 10-year-old patient, 5 months of treatment with CBD oil (25 mg) and liquid CBD (6–12 mg) in a sublingual spray as needed was associated with less anxiety and better sleep quality, with no adverse effects (Shannon & Opila-Lehman, 2016). These results were replicated for anxiety in a recently published chart review of 72 adult patients with insomnia and anxiety (Shannon et al., 2019). Most patients in this group were given 25 mg CBD/day, while a few patients were given 50 or 75 mg/day, and one patient with schizoaffective disorder and trauma was given up to 175 mg/day. All patients showed less anxiety and improved sleep, with reductions of 65–80% in the Hamilton Anxiety Rating Scale and Pittsburgh Sleep Quality Index scores.
The cannabis plant has more than 140 cannabinoid compounds, with Δ9-tetrahydrocannabinol (Δ9-THC) and cannabidiol (CBD) attracting significant interest (Citti et al., 2018). Δ9-THC is the primary psychoactive ingredient, and CBD is a non-intoxicating ingredient (Zuardi, 2006; Citti et al., 2018). Evidence from preclinical studies suggested that CBD had potential therapeutic benefits ranging from antiinflammatory to neuroprotective, antipsychotic, analgesic, anticonvulsant, antiemetic, antioxidant, antiarthritic, and antineoplastic properties; for a review, see (Pertwee, 2006). CBD has several receptors and molecular targets. This compound antagonizes the action of CB1 and CB2 receptor agonist (Blessing et al., 2015; Peres et al., 2018). The CB1 and CB2 receptors are coupled negatively through G-proteins to adenylate cyclase and positively to mitogen-activated protein kinase (Pertwee, 2006). In addition to CB1 and CB2 receptor activity, CBD is an agonist of vanilloid receptor TRPV1. It also acts as an agonist of serotonin receptor 5-hydroxytryptamine (5-HT1A), an antagonist of G-protein-coupled receptor GPR55, and an inverse agonist of GPR3, GPR6, and GPR12 (Peres et al., 2018). Data from single-photon emission computed tomography showed CBD to exert anxiolytic effects by acting on paralimbic and limbic pathways (Crippa et al., 2011). The agonist effect of CBD on 5-HT1A also supports its anxiolytic and antidepressant properties (Russo et al., 2005). CBD inhibits enzymatic hydrolysis and anandamide uptake through its agonist action on CB1, CB2, and TRPV1 receptors (Peres et al., 2018). In addition, CBD indirectly enhances endogenous anandamide signaling by inhibiting the intercellular degradation of anandamide (Leweke et al., 2012). This endogenous neurotransmitter exerts antipsychotic effects in patients with schizophrenia (Leweke et al., 2012).
One case report on the use of CBD by two patients with bipolar disorder showed limited to no improvement with doses of 600–1200 mg for bipolar mania in one of the patients (Shannon et al., 2019). The second patient was prescribed CBD 600 mg (5–9 days) and olanzapine (10–15 mg), followed by CBD 900–1200 mg (20–33 days), and showed improvement on the Brief Psychiatric Rating Scale (37% reduction) and Young Mania Rating Scale (33% reduction) with CBD and olanzapine, but no additional improvement with CBD monotherapy (Shannon et al., 2019). This effect was consistent with results from animal studies that modeled acute mania with dextroamphetamine (Shannon et al., 2019). The lack of effectiveness can be attributed to the shorter duration of treatment in both cases. This evidence from studies of bipolar mania should be considered in the context of different pharmacological agents responding differently to certain episodes of bipolar disorder. In animal studies, CBD induced a rapid, persistent antidepressant response by increasing brain-derived neurotrophic factor in the prefrontal cortex (Shannon et al., 2019). Given its possible antidepressant benefits, the role of CBD should be explored in unipolar and bipolar depression.
Conclusion
Four of these studies evaluated the efficacy of nabiximols, and four others reported the use of CBD. The doses tested ranged from 20 mg CBD to a maximum of 1200 mg/day. Nabiximols was used in spray form at doses ranging from an average of 28.9 sprays/day (equivalent to 77.5 mg THC or 71.7 mg CBD) to 40 sprays/day (equivalent to 108 mg THC or 100 mg CBD). In CBD-only studies the dose of CBD ranged from 200 to 600 mg/day in divided doses. All three RCTs in this section provided evidence for the use of nabiximols for moderate to severe cannabis use disorder. These trials tested different doses of nabiximols ranging from 21.6 mg THC and 20 mg CBD (twice a day) to 113.4 mg THC or 105 mg CBD per day. All trials reported lower withdrawal rates, better tolerance, and retention rates in the experimental group. Moreover, no serious adverse effects were reported in any of these studies. In one RCT, nabiximols (total dose of 21.6 mg THC and 20 mg CBD at 4 and 10 in evening and night, respectively) was associated with marked improvement in cannabis withdrawal symptoms, leading to shorter withdrawal times and higher retention rates (Allsop et al., 2014). In a second RCT, a fixed dose of nabiximols produced more positive results compared to self-titrated administration (Trigo et al., 2016a). Patients in the fixed-dose group had four sprays of medications every hour compared to four sprays as needed every hour in self-titrated dose group. The maximum dose was 40 sprays/day in the self-titrated dose group. Medication intake was higher with fixed doses, which were associated with fewer withdrawal symptoms compared to the self-titrated regimen (Trigo et al., 2016a). In another RCT, the efficacy and safety of nabiximols were compared to a placebo while all participants also received weekly motivational enhancement therapy (MET) and cognitive–behavioral therapy (CBT) (Trigo et al., 2018). The dose range of 4.1 to 12.8 sprays/day was reported among nabiximols group. The withdrawal scores in this study were similar in both groups (Trigo et al., 2018). Only one of the studies reported decreased appetite, while the number and severity of adverse effects were not reported or observed in the other two RCTs.
Nabiximols produced improvements in patients with Tourette syndrome at a much lower dose than what was used for cannabis-related disorders (Trainor et al., 2016; Pichler et al., 2019). These case reports tested two oromucosal nabiximols sprays used twice a day (total dose 10.8 mg Δ9-THC and 10 mg CBD per day) (Trainor et al., 2016), and the second also tested cannabis tincture (34 drops three times a day (Pichler et al., 2019). Both case reports found improvements in tic frequency (Trainor et al., 2016; Pichler et al., 2019), severity (Trainor et al., 2016; Pichler et al., 2019), quality of life, and social activity (Trainor et al., 2016). These treatments regimens were used for 4 weeks with the oromucosal spray form (Trainor et al., 2016) and 8 weeks for cannabis tincture (Pichler et al., 2019). The therapeutic benefits can be attributed to the anxiolytic and sleep-inducing properties of CBD (Trainor et al., 2016). It is difficult to ascertain whether these improvements were due to due to CBD, Δ9-THC, additive, or synergetic effects. The anxiolytic properties of CBD explain the attenuation of anxiety associated with the onset of tics, and the improvement in tics with a combination of Δ9-THC and CBD (Trainor et al., 2016; Pichler et al., 2019).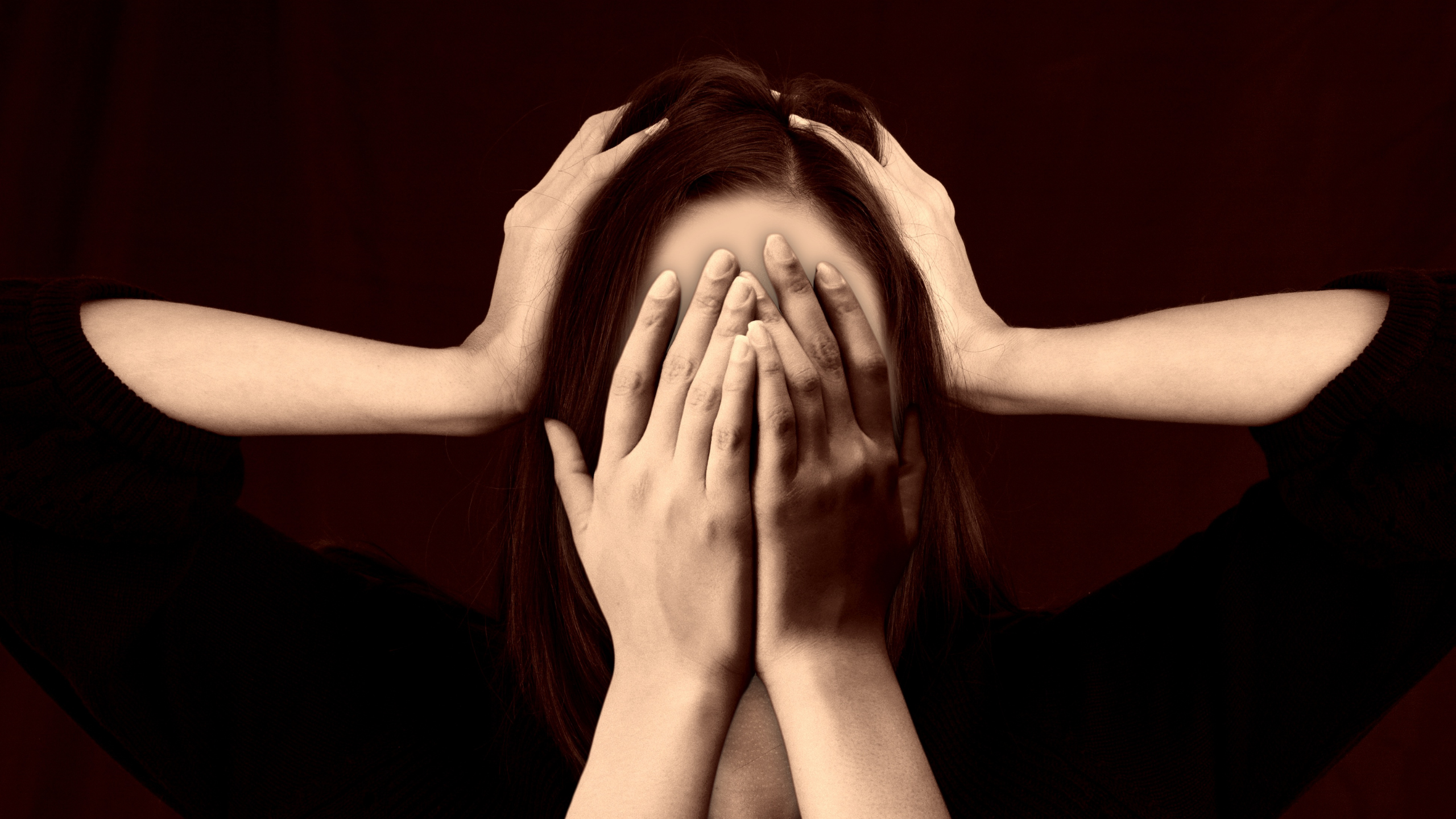 Carrie Fisher is an American actress, writer, and comedian best known for playing the iconic Princess Leia in the Star Wars franchise. Catherine Zeta-Jones is an Academy and BAFTA award-winning Welsh actress known. You may have seen her in the movie musical Chicago or the heist film Entrapment. American singer-songwriter Halsey (birth name Ashley Nicolette Frangipane) has sold over 1 million albums and has been streamed over 6 billion times in the US alone.
What is Bipolar Mood Disorder?
Kyoto Botanicals offer CBD products so their consumers can find harmony and balance in their lives and positively shape the world and those around them to be better versions of themselves every day. The company is grounded in family roots and a firm belief that small things make a big impact. KYOTO BOTANICALS believes in giving back to the community and is dedicated to building a brand that can impact local and global needs.
Dosage
Mental illnesses have not always been received positively by the public. The media has portrayed people with mental illnesses as crazed lunatics with the sole intention of harming others or themselves for so many years. It is only recently that mental illnesses became more nuanced and a more acceptable topic of discussion as people are opening up about their mental health.