Inflammation in the small and large intestines causes a lot of discomfort, and GI distress is one of the leading reasons endurance athletes drop out of races. CBD won't solve stomach problems from dehydration and overheating (two major causes for athletes), but if you have underlying inflammation issues that contribute to gut problems during or after exercise, CBD may be effective for reducing your symptoms. There are CB1 and CB2 receptors in the colon. Colitis symptoms were inhibited (in mice) when CB1 and CB2 receptors were activated. (8)
As for legality outside of sports, that's a whole different matter. The federal, state, and local legality of cannabis and related products is constantly evolving. Check the laws in your area.
Athletes can legally consume cannabidiol, but what is it, what does it do, and why would you use it?
Reduce inflammation
New CBD-containing products hit the market every week. You can get ingest CBD through capsules, pills, or as an oil. You can inhale it as a vapor. It has been infused into sports drinks, recovery drinks, and all manner of edibles. There are also topical creams and lotions that contain CBD oil, as well as tinctures/drops that can be placed under your tongue.
Athletes have been consuming over-the-counter non-steroidal anti-inflammatory drugs (NSAIDs) like ibuprofen (Advil) and naproxen sodium (Aleve) for decades, but they may not be as safe as we once thought. Ultradistance athletes, in particular, are typically advised to avoid NSAIDs during long training sessions and events, due to increased risk of renal damage. But even if your workouts and events are short, long-term or frequent use of NSAIDs may increase your risk for heart attack and stroke.
CBD Basics
A little bit of inflammation can be good for athletes and help stimulate positive training adaptations. Too much inflammation hinders recovery and hurts performance. There are CB2 receptors in both the brain and periphery, but they are more concentrated in immune tissues. Cannabinoids binding to CB2 receptors may have an anti-inflammatory effect by reducing cytokine (cell messengers) production. (8) In other words, CBD bound to CB2 receptors help dial down the response when your immune system sounds the alarm after hard workouts.
Within your nervous system, two endocannabinoids (2-AG and EAE) are produced in postsynaptic neurons (downstream) and released into the synapse. They bind to CB1 and CB2 receptors on the presynaptic neuron (upstream) and act to inhibit the release of certain neurotransmitters. For instance when CBD is used to treat epilepsy, it may reduce seizure activity by – in part – reducing the buildup of glutamate, an excitatory neurotransmitter.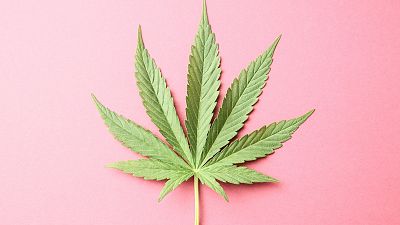 As for ways of consuming CBD, this is also changing. Rather than vaping it or using it in its oil or tablet form, sprays, patches, and suppositories are also making CBD more accessible for more people.
Drones and Internet of Things (IoT) technologies are changing smart farming technology so that it can increase the quality and quantity of the plant. It is allowing farmers to scan the soil, have a better knowledge of pesticide levels, give them better access to GPS and improve data management.
In 2017, WADA removed CBD but not other cannabinoids from its list of prohibited substances. The rule change did not take effect until January 1, 2018, which gave athletes little time to start incorporating CBD into their regimes for the Winter Olympics in Pyeongchang the same year.
But CBD is not the same as THC; CBD can have a similar effect for pain relief without getting you high, unlike THC.
A growing industry
CBD is legal in almost every European country but the THC level must be below 0.2 per cent if not it is classified as a narcotic.
Over recent years, the CBD market has exploded, especially in Europe.
Another possible reason for the THC ban, Barnes points out, is that it stays in the system for five to seven days, despite the effects wearing off in a matter of hours.
Why are THC and cannabis banned but not CBD?
"Being devil's advocate, you might say that some forms, not all forms of cannabis, but some might make you a little bit more creative, a little more focussed… it could effectively give you an advantage over someone who didn't use it, possibly".
But even though some athletes have been using CBD in their training regime for this year's Olympics, they have not been able to use it while in Tokyo due to the country's strict anti-cannabis laws.