Tangie CBD Flower Tea (19% CBD)
Browse The Best CBD Buds UK
Platinum Girl Scout Cookies CBD Flower Tea (24% CBD)
Buy CBD Buds UK Online

Pre-Rolled 2g Strawburst CBD Flower (12.3% CBD)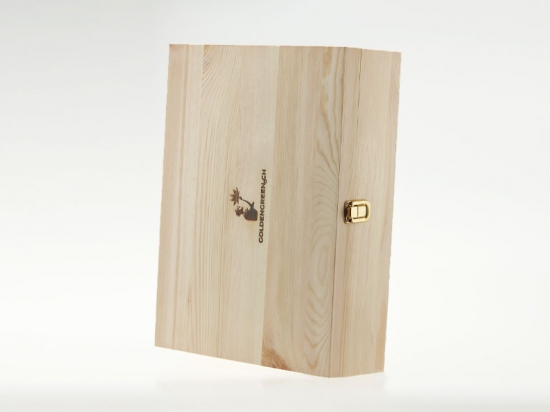 Privacy policy for server log files
The provider of this website automatically collects and stores information in so-called server log files, which your browser automatically transmits to us. These are:
• Browser type and browser version
• used operating system
• Referrer URL
• Hostname of the accessing computer
• Time of the server request
These data cannot be assigned to specific persons. This data will not be merged with other data sources. We reserve the right to subsequently check this data if we become aware of concrete indications of illegal use.
Privacy policy for comment function on this website
For the comment function on this website, in addition to your comment, information at the time the comment was created, your e-mail address and, if you do not post anonymously, the user name you have chosen are stored.
Storage of the IP address
Our comment feature stores the IP addresses of users who post comments. Since we do not check comments on our site before activating them, we need this data in order to be able to take action against the author in the event of infringements such as insults or propaganda.
Subscribe to comments
As a user of the site, you can subscribe to comments after registering. You will receive a confirmation email to verify that you are the owner of the email address you provided. You can unsubscribe from this function at any time via a link in the info mails.
In Switzerland, dried cannabis flowers are widely ground and smoked in a self-rolled cigarette ("joint"), often mixed with tobacco.
In most other countries (e.g. USA or Canada), however, mixing with tobacco is absolutely uncommon.
Tobacco and cannabis do not belong together in principle, e.g. because the effect of cannabis is altered by tobacco. In addition, tobacco disturbs the actual taste of cannabis.
There are also studies suggesting that smoking pure cannabis does not affect lung function, or at least not as much as smoking mixed with tobacco. It is also known that the nicotine and other substances contained in tobacco are addictive and that many of them are carcinogenic.
Copyrights
The copyright and all other rights to contents, pictures, photos or other files on the website belong exclusively to the operator of this website or the specially named copyright holders. For the reproduction of all files, the written consent of the copyright holder must be obtained in advance.
Anyone who commits a copyright infringement without the consent of the respective copyright holder may be liable to prosecution and, if necessary, to damages.
when were you born?
3.4 Retention of title
The delivered products remain the property of GoldenGreen until full payment has been received.
GoldenGreen is entitled to terminate its reservation of title with the responsible
to be entered in the retention of title register.
CBD
Cannabidiol (CBD for short) is currently the subject of extensive research. Among other things, possible therapeutic effects such as antioxidative, anti-inflammatory, anti-convulsive, antiemetic, anxiolytic or antipsychotic effects will be discussed. However, the medical effect of CBD has not yet been sufficiently proven. For a long time cannabis growers were primarily concerned with keeping the CBD content as low as possible in order to achieve a better "high". At present, however, the trend is exactly the opposite, with breeding trying to reduce THC values to a minimum and increase CBD content. CBD is a non-psychoactive component that is believed to reduce and regulate the effects of THC (antagonist). CBD itself has a long list of possible medical properties that are currently being researched. Among the most important possible attributes discussed by experts are the alleviation of chronic pain, inflammation, migraine, arthritis, cramps, epilepsy and schizophrenia. CBD is also a current topic in cancer research.
4. Ordering and pricing system
4.1 Ordering system
Customers can order from GoldenGreen either via the Internet (www. GoldenGreen.ch), by telephone or in writing (letter).
GoldenGreen always confirms the customer's order, although GoldenGreen is not obliged to accept orders in individual cases. With this confirmation the order becomes legally valid.
You can also find our products at
3.2 Delivery by logistics partner (e.g. post)
In the case of delivery by post, the products, if available, will be dispatched within two working days.
GoldenGreen complies with the applicable legal regulations.
CBG
CBG, also known as cannabigerol, is an active ingredient in cannabis that is being researched primarily in connection with the suspected antibacterial effect. However, recent research has found that although it is not traditionally very common in most cannabis varieties, it is probably the "template" or "stem cell" for both THC and CBD. This means that THC and CBD are derived from the CBG. CBG is also believed to inhibit the absorption of GABA, which creates a sense of relaxation normally associated with CBD. These findings have spurred new research into this cannabinoid.