While the demand for THC and CBD distillate products for recreational and medical use keeps growing, major producers of hemp, cannabis, and distillate products need to be conscious of the environmental impacts of creating their products. By taking advantage of cutting-edge technologies, companies can position themselves to not only be environmentally focused, but to also capitalize on opportunities to cut costs while creating the highest quality distillate.
Ethanol and supercritical CO2 extraction processes are the current leading methods for extracting THC and CBD distillate from cannabis and hemp biomass. It takes 6-10 CO2 extractors to deliver the same output as one ethanol extractor, which results in lower operating costs and a smaller footprint for the ethanol extraction lab. Ethanol extraction labs also offer flexibility and scalability in production that isn't matched by alternative methods.
Why Use Ethanol for Extraction?
As the demand for CBD and THC distillate products keeps increasing, the supercritical CO2 extraction method is becoming less appealing to producers. The benefits of smaller lab sizes, lower operating costs, and better scalability and flexibility make ethanol extraction labs the clear choice, especially for mid-sized producers who would rather not suffer the headache of trying to build their own large-scale extraction facility. (Read more about the pros and cons of building your own extraction lab, and some alternatives).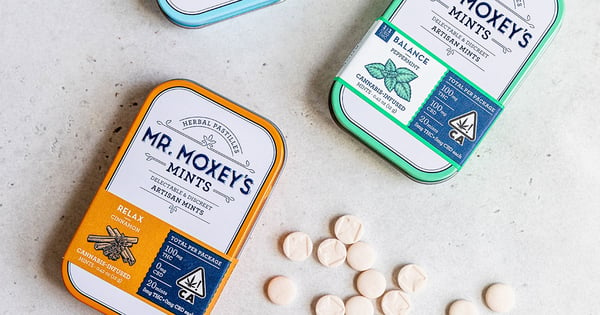 Wiped film distillation is a type of short path distillation. Under a vacuum, the cannabis oil is loaded onto a heated and rotating vertical cylinder. Wipers continuously wipe the extract creating a thin film on the evaporative surface. A chilled condenser in the center of the wipers condenses the THC or CBD vapor. Different collection vessels collect the CBD or THC distillate and any heavier compounds such as chlorophyll, wax, and salts below.
Through steam distillation and fractionation techniques, distillation equipment can remove the ethanol, carbon dioxide, or butane solvent and almost everything else besides the cannabinoid through multiple passes.
While dabbing distillates is the recommended method of consumption for sky-high potencies, many users may also smoke their distillates to enhance the potency of their dried cannabis flower. Simply add a tiny dollop of your cannabis oil on top of a packed bowl or within/outside your joint for an enhanced effect.
Wiped Film Distillation
Portable vaporizers and certain battery-operated vape pens are good for on-the-go consumption. Many vape pen cartridges contain CBD or THC distillate (some with additional flavors) that can be disposed of when finished. Other portable vape pens feature a heating chamber that can be reloaded with a CBD or THC distillate.
Cannabis oil goes by so many names, it is hard to keep track. Cannabis distillate always takes on a viscous oil consistency. It is a type of cannabis oil, but not all cannabis oils are distillates. The term distillate is reserved for oils that have undergone a distillation process after the oil has been extracted, winterized, and decarboxylated. Cannabis oils such as live resin, butane hash oil (BHO), Rick Simpson Oil (RSO), or hemp-derived CBD oil are similar but not the same.
Distillation Process
Falling film evaporators include an evaporator and condenser and use a different boiling point to separate compounds from the cannabis concentrates. Using this method, the oil is drained from above into a heated column and falls downward creating a thin film on the evaporative surface. As the cannabinoids evaporate, they are collected on a chilled condenser. Due to its unique methodology, cannabinoid products with lower viscosity work well under this process.
Cannabis distillation equipment ranges from small units for small-batch operators to industrial-scale models for larger operations. Running the crude extract through the equipment multiple times helps remove as much of the plant matter, terpenes, and flavonoids as possible. The first "pass" removes volatile solvents, gases, and water while additional passes remove terpenes and flavonoids from the final product.