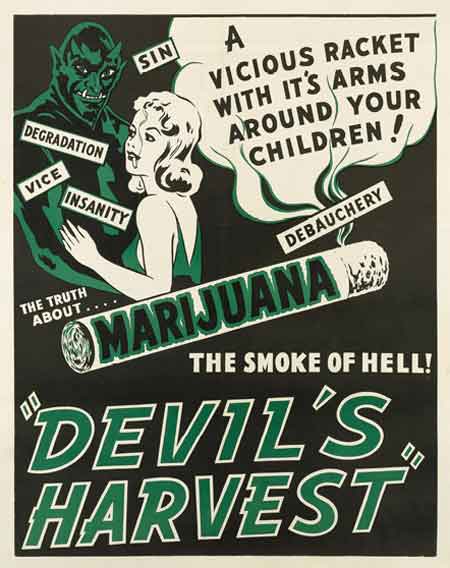 The first discovery of an individual cannabinoid was made when British chemist Robert S. Cahn reported the partial structure of Cannabinol (CBN) in 1940. Two years later, American chemist, Roger Adams, made history when he successfully isolated the first cannabinoid, Cannabidiol (CBD). His research also later led him to discover Tetrahydrocannabinol (THC). Later, Dr. Raphael Mechoulam made the first breakthrough towards understanding the effects of individual cannabinoids. In 1963, he successfully identified the stereochemistry of CBD and discovered that CBD was not a psychoactive compound. In a little publicized study by Dr. Mechoulam conducted in the 1980s, eight subjects were administered daily doses of 300mg of CBD. After just four months of treatment, half of the subjects stopped having seizures. Less than a decade later, interest in the therapeutic applications of cannabinoids revealed the discovery of additional cannabinoids, further understanding of cannabinoid structure, and the amazing breakthrough of our body's Endocannabinoid System (ECS) — a network of receptors that interact with the ligands found in cannabinoids.
Why Use MCT Oil?
Our USDA Certified Organic Pet Tincture is available in 300mg CBD concentration in a 1oz. (30ml.) bottle. Ingredients simply include our full-spectrum active CBD Oil and fractionated coconut oil. The applicator has graduation lines on the dropper to facilitate accurate dosing. Click here to see our CBD Dog/Pet Tincture.
Scented Options:
WHAT IS CBD?
Our USDA Certified Organic Tinctures are available in a wide variety of sizes & flavors, and are handcrafted using only natural organic ingredients. Our own grown and extracted true Full-Spectrum active CBD oil and fractionated coconut MCT oil are the base of every tincture. Our natural tincture has a rich hemp flavor and we also offer two additional options of peppermint and orange. Click here to take a look at our Tincture options.
Ingredients:
Mellow Mutts CBD Dog Biscuits: pumpkin flavor. Each treat contains approximately 5mg of our full-spectrum CBD and is made right here in Vermont using all organic ingredients. The treats come in stand-up pouches with a zip-lock tops. (Approximately 38- 40 biscuits per 8 oz. bag) .
CAPSULES
Cannabis finally made its way into the southern United States with immigrants fleeing during the Mexican Revolution at the beginning of the 20th century. In A Historical Geography of Cannabis, Barney Warf writes, "Many early prejudices against marijuana were thinly veiled racist fears of its smokers, often promulgated by reactionary newspapers Mexicans were frequently blamed for smoking marijuana, property crimes, seducing children and engaging in murderous sprees." Domestic production flourished until after the Civil War, when imports and other domestic materials replaced hemp for many purposes. In the late nineteenth century, marijuana became a popular ingredient in many medicinal products and was sold openly in public pharmacies. It was so important in fact, that in 1619, Virginia passed a law requiring hemp to be grown on every farm in the colony. In 1915, Utah was the first state to outlaw cannabis use. By 1931 28 more states followed suit. In 1930, Harry Aslinger became the first commissioner of the Federal Bureau of Narcotics (FBN) and undertook multiple efforts to make marijuana illegal in all states. In 1937, the Marijuana Tax Act put cannabis under the regulation of the Drug Enforcement Agency, criminalizing possession of the plant throughout the country
Base Ingredients:
Submitting an Article 4 request will not alter any enforcement position and offers no protection against enforcement for unauthorised novel foods placed on the market.
After this date, only products which were on the market at the time of our announcement on CBD (13 February 2020) and for which the FSA has received an application which is subsequently validated or agreed as sufficiently progressing towards validation will be allowed to remain on the market.
We have discussed CBD with various trade bodies and many other organisations involved in the novel food and CBD industry. We will continue to do so. While it is important that we understand their views, we have not in any way endorsed any specific trade body's approach to the route to compliance for CBD extract products.
This is the only route to compliance for these CBD products, and no separate arrangement has been made with any specific business or industry sector. In most cases the applicant will be the manufacturer, but others such as trade bodies and other suppliers may also apply. The specific novel CBD products you sell must be included within an application and they must be made the same way as detailed in the application.
Article 4 consultations
Submitting an Article 4 consultation request does not mean unauthorised novel products are permitted on the market. If a business submits an Article 4 request, they are expected to have not placed the products on the market until an answer is formed. This is not what has happened with CBD extract products as there are hundreds of products on the market without authorisation.
Businesses need to submit novel food authorisation applications by 31 March 2021.
The novel food status of CBD extracts was confirmed in January 2019, and the European Commission updated their Novel Foods Catalogue to reflect this change. The catalogue itself has not got legal status. The European Commission uses this tool to show the decisions made on novel food status and it is these decisions that have legal status. This makes it clear that CBD extract and isolate products are legally novel foods.
Deadline for businesses to submit CBD applications to continue to sell existing products
If you buy CBD products from others, you must ensure these products are correctly authorised, and that you only use them in ways described in the authorisation.
CBD is one of many chemicals called cannabinoids. It is found within hemp and cannabis.