In order to determine if CBD is right for you, it is important to consider its potential benefits, side effects, and available research on safe dosages.
Research
It is important to remember that these benefits have not yet been conclusively proven. More research is needed to determine the role that CBD might play in the treatment of different disorders and health conditions.
CBD Dosages
Unless your doctor recommends a specific dose, start by taking 10 to 20 mg a day. Take this for a week to ensure that it is well-tolerated and that you don't experience any unwanted effects or an allergic reaction.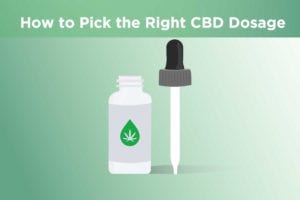 There are very few human studies on CBD, and those that have been done include doses that are all over the map: In some studies, patients used 5 mg of CBD; in others, they took as much as 600 mg. To further add to the confusion, CBD comes in a number of forms — oils and tinctures, creams and lotions, pills, vaping, and edibles — and each one has differences in terms of bioavailability (the percent of active ingredient that gets into your bloodstream).
1. Work with an expert
Here are some tips to guide you on how to find the right CBD dosage for your pain relief and other symptoms.
2. Do some math
Let's say you and your doctor settle on a dose of 30 mg of CBD per day. Now what? The answer depends on which form of CBD you take.