When taken by mouth: CBD is possibly safe to take in appropriate doses. Doses of up to 200 mg daily have been used safely for up to 13 weeks. With the guidance of a healthcare provider, a specific prescription CBD product (Epidiolex) has been used at higher doses and for longer durations.
CBD can cause some side effects, such as dry mouth, low blood pressure, light headedness, and drowsiness. Signs of liver injury have also been reported with high doses of the prescription form of CBD, called Epidiolex.
Special precautions & warnings:
Children: It is possibly safe for children to take a specific prescription CBD product (Epidiolex) by mouth in doses up to 25 mg/kg daily. This product is approved for use in children with certain conditions who are at least 1 year old. It isn't clear if other CBD products are safe in children.
Are there interactions with medications?
Pregnancy and breast-feeding: It may be unsafe to take CBD if you are pregnant or breast feeding. CBD products can be contaminated with other ingredients that may be harmful to the fetus or infant. Stay on the safe side and avoid use.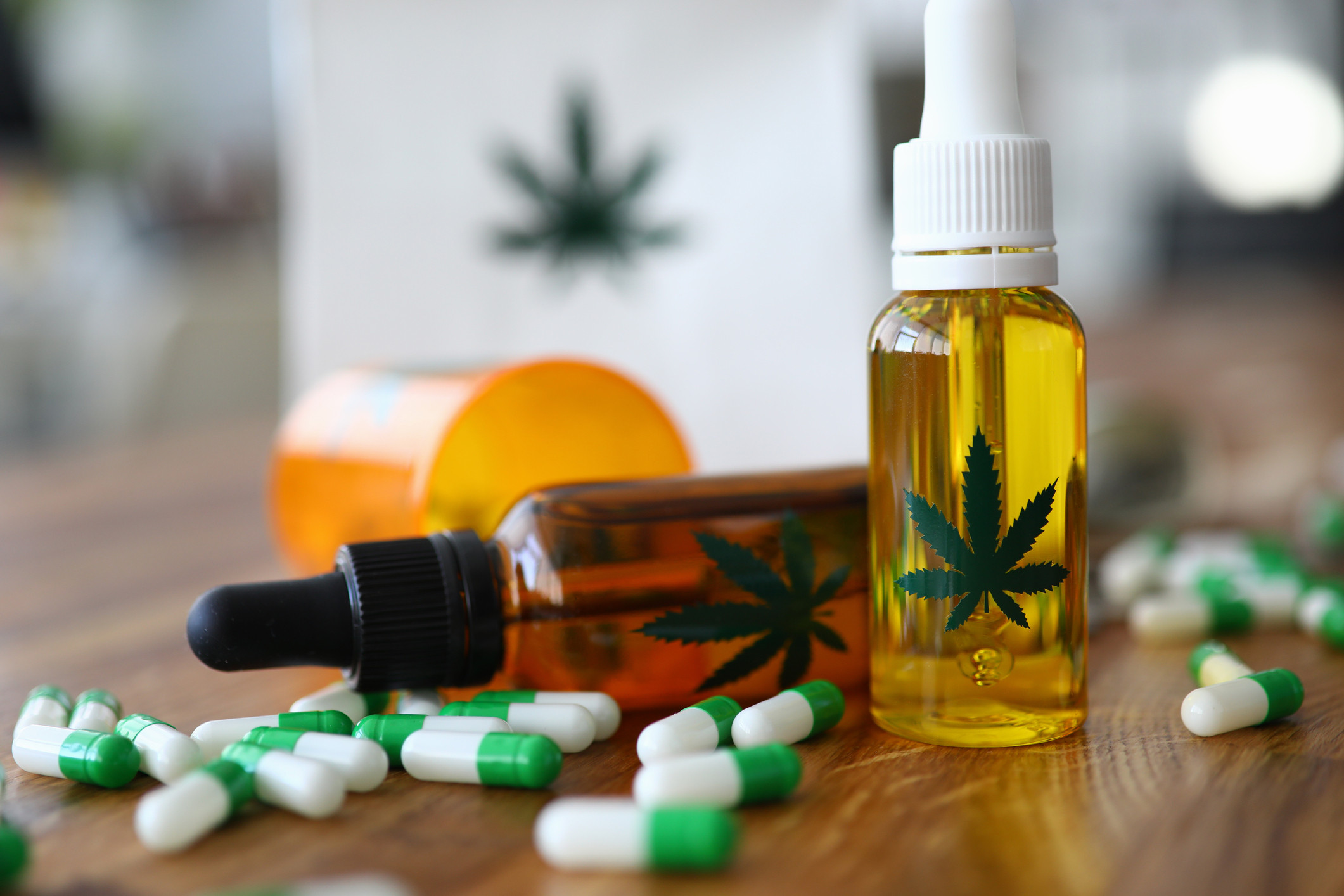 Many drugs are broken down by enzymes in the liver, and CBD may compete for or interfere with these enzymes, leading to too much or not enough of the drug in the body, called altered concentration. The altered concentration, in turn, may lead to the medication not working, or an increased risk of side effects. Such drug interactions are usually hard to predict but can cause unpleasant and sometimes serious problems.
Researchers from Penn State College of Medicine evaluated existing information on five prescription CBD and delta-9-tetrahydrocannabinol (THC) cannabinoid medications: antinausea medications used during cancer treatment (Marinol, Syndros, Cesamet); a medication used primarily for muscle spasms in multiple sclerosis (Sativex, which is not currently available in the US, but available in other countries); and an antiseizure medication (Epidiolex). Overall, the researchers identified 139 medications that may be affected by cannabinoids. This list was further narrowed to 57 medications, for which altered concentration can be dangerous. The list contains a variety of drugs from heart medications to antibiotics, although not all the drugs on the list may be affected by CBD-only products (some are only affected by THC). Potentially serious drug interactions with CBD included
Doubling up on side effects
The researchers further warned that while the list may be used as a starting point to identify potential drug interactions with marijuana or CBD oil, plant-derived cannabinoid products may deliver highly variable cannabinoid concentrations (unlike the FDA-regulated prescription cannabinoid medications previously mentioned), and may contain many other compounds that can increase the risk of unintended drug interactions.
CBD can alter the effects of other drugs
While generally considered safe, CBD may cause drowsiness, lightheadedness, nausea, diarrhea, dry mouth, and, in rare instances, damage to the liver. Taking CBD with other medications that have similar side effects may increase the risk of unwanted symptoms or toxicity. In other words, taking CBD at the same time with OTC or prescription medications and substances that cause sleepiness, such as opioids, benzodiazepines (such as Xanax or Ativan), antipsychotics, antidepressants, antihistamines (such as Benadryl), or alcohol may lead to increased sleepiness, fatigue, and possibly accidental falls and accidents when driving. Increased sedation and tiredness may also happen when using certain herbal supplements, such as kava, melatonin, and St. John's wort. Taking CBD with stimulants (such as Adderall) may lead to decreased appetite, while taking it with the diabetes drug metformin or certain heartburn drugs (such as Prilosec) may increase the risk of diarrhea.