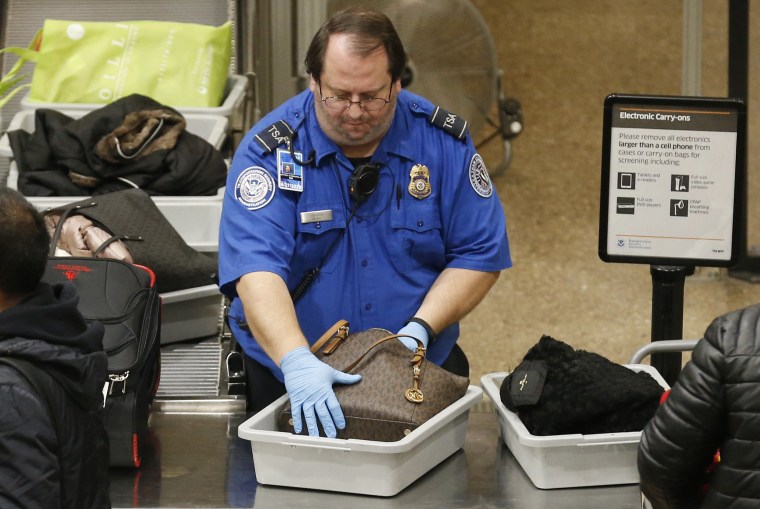 All forms of marijuana were previously prohibited in both checked and carry-on bags. But Sunday, the agency updated TSA.gov to reflect new regulations that allow FDA-approved medical marijuana and products that contain hemp-derived CBD oil. The CBD oil is allowed "as long as it is produced within the regulations defined by the law" under the 2018 Farm Bill, which federally legalized hemp and hemp derivatives. The development was first reported by Marijuana Moment on Monday.
Hemp derivatives contain little to no tetrahydrocannabinol, or THC, the psychoactive chemical in marijuana that produces a high.
The change was prompted by the only Food and Drug Administration-approved drug that contains CBD oil, Epidiolex, which is used to treat seizures in children with epilepsy, the TSA said.
If you are traveling with CBD products internationally then you need to check the laws for your destination country.
That's the copy and paste answer that the TSA is giving these days for CBD oil.
Here is what they say about medical marijuana.
Flying Internationally With CBD Oil Or Other Cannabidiol Products
you are not permitted to pack the vape pen in your checked bag. This is because of the risk that the battery can catch fire. Vaping devices, including those being used for CBD vaping, are required to be packed in carry-on bags.
But can you fly with CBD oil? Is it legal to take it on to a plane?
TSA CBD Oil Rules & Regulations
@AskTSA on Twitter
Marijuana and certain cannabis infused products, including some Cannabidiol (CBD) oil, remain illegal under federal law except for products that contain no more than 0.3 percent THC on a dry weight basis or that are approved by FDA. TSA officers are required to report any suspected violations of law to local, state or federal authorities.