I just recently got my medical card, and when I went to a dispensary I was given a free goody bag. The goody bag had a few nice things inside including this Vape Pen and an oil cartridge. However I cant seem to figure out how this pen is supposed to work or what the lights mean. I tried looking it up but information for this pen seems kinda scarce. I know that I can change the voltage and the colors mean each voltage, but the white lights I dont understand.
When I try to pull off of it its like nothing comes out, almost ever. I saw a video that said try loosening the top half but that didnt work either. The preheat feature doesnt seem to do anything, and when I try to hold the button normally, it goes red for a few moments while Im holding it but quickly blinks white 3 times, but I cant figure out what that means for this device.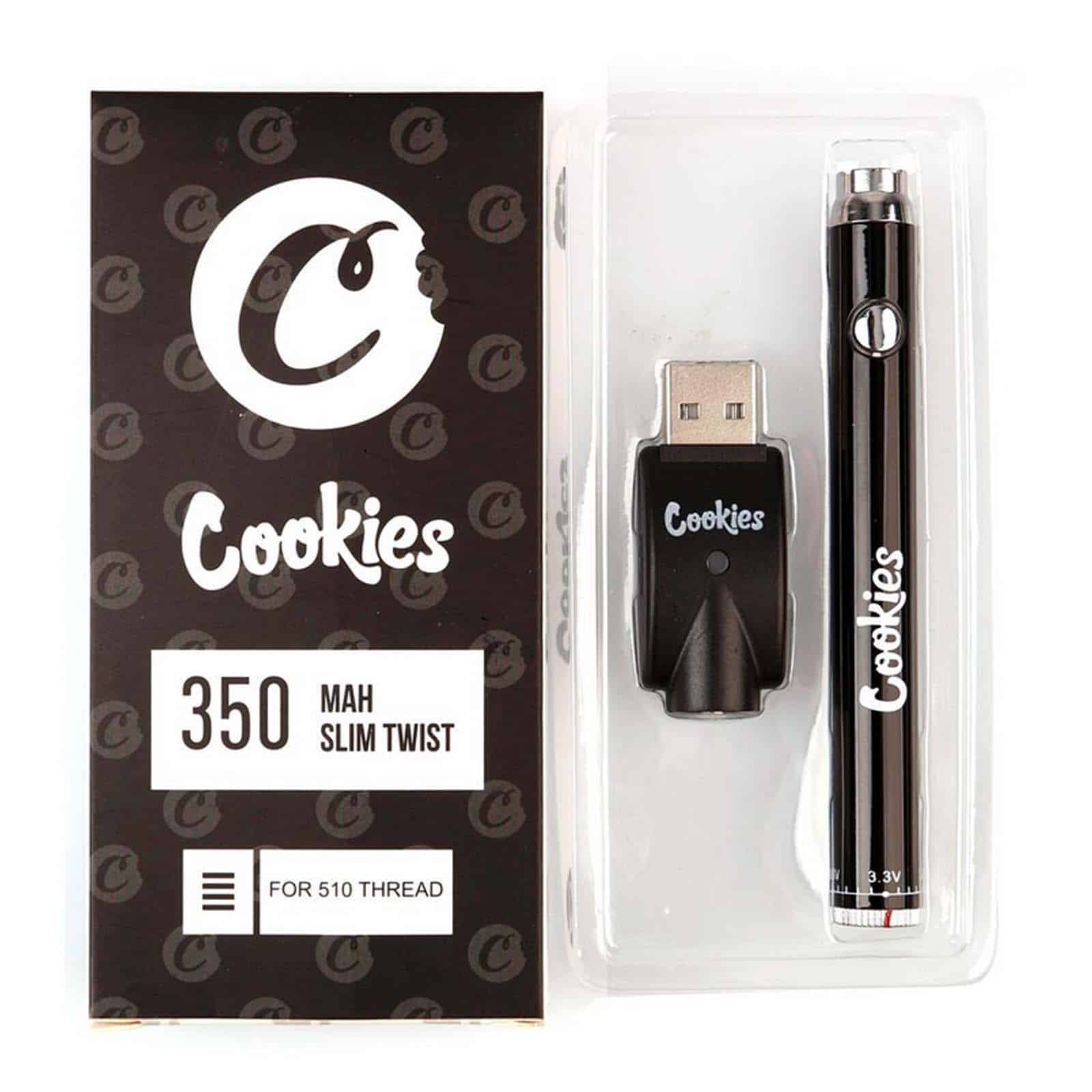 Check for more info. about Batteries for Cartridges

WARM TIPS:
Please call for discounts of cookies cbd 350mAh vv battery wholesale order if larger quantities
☆Contact us for customized OEM/ODM service, we help put your logo on products and packagings☆
☆Contact us if you need oil filling service because we have the machine to fill your empty cbd cartridges☆
It's a cookies battery with 510 standard thread, so you can recharge the battery easily from top screw. And it's unique because it's could be voltage adjustable from bottom by rotating the bottom circle part. As a result, the voltage could be changed from 3.3V to 4.8V smoothly. And also the preheating function can help preheat the refilled cartridge before vaping. Another, It's a vape battery got button to turn on/off, easily to use and operate. What's more, the battery is A grade and capacity is full of 350mAh, so it's much powerful enough to run many popular cartridges that are with diameter of 11.2mm or 10.5mm.
Check below detail info. of cookies twist cbd 350mah vv battery:
Each Package Includes:
1×Cookies Twist Battery
1×USB Charging Adapter
1×Packaging
As a local preheat battery supplier in California, we can wholesale cbd 350mah vv battery, the most popular styles in market with large quantities. And we supply only high quality batteries at competitive prices by wholesale, large quantities are in stock. What's more, 5-Stars customer service is our growth engine in CBD vape industry in long-term. We wholesale not only Batteries, but also CBD Vape Pens, CBD Cartridges, Accessories, and Packagings.
Black, White, Silver, Blue, Red, Random Even Quantity of Colors
Specs & Features:
Model Name: Cookies Twist cbd 350mah vv battery
Material: Stainless Steel
Battery Capacity: 350 mAh
Dimension: Φ11.2×95(mm)
Color: Black/Silver/White/Blue/Red
Preheat Function: Yes, 2 times click the button to start preheat, preheating lasts 15s
Voltage Adjustable from Bottom by Rotating: from 3.3V to 4.8V
Rechargeable: USB adapter from top 510 thread
Circuit Board: Multiple Protectioin
Activated by: Manual button pressing
Thread: 510 Standard
Specs & Features:
Model Name: Cookies Twist cbd 350mah vv battery
Material: Stainless Steel
Battery Capacity: 350 mAh
Dimension: Φ11.2×95(mm)
Color: Black/Silver/White/Blue/Red
Preheat Function: Yes, 2 times click the button to start preheat, preheating lasts 15s
Voltage Adjustable from Bottom by Rotating: from 3.3V to 4.8V
Rechargeable: USB adapter from top 510 thread
Circuit Board: Multiple Protectioin
Activated by: Manual button pressing
Thread: 510 Standard