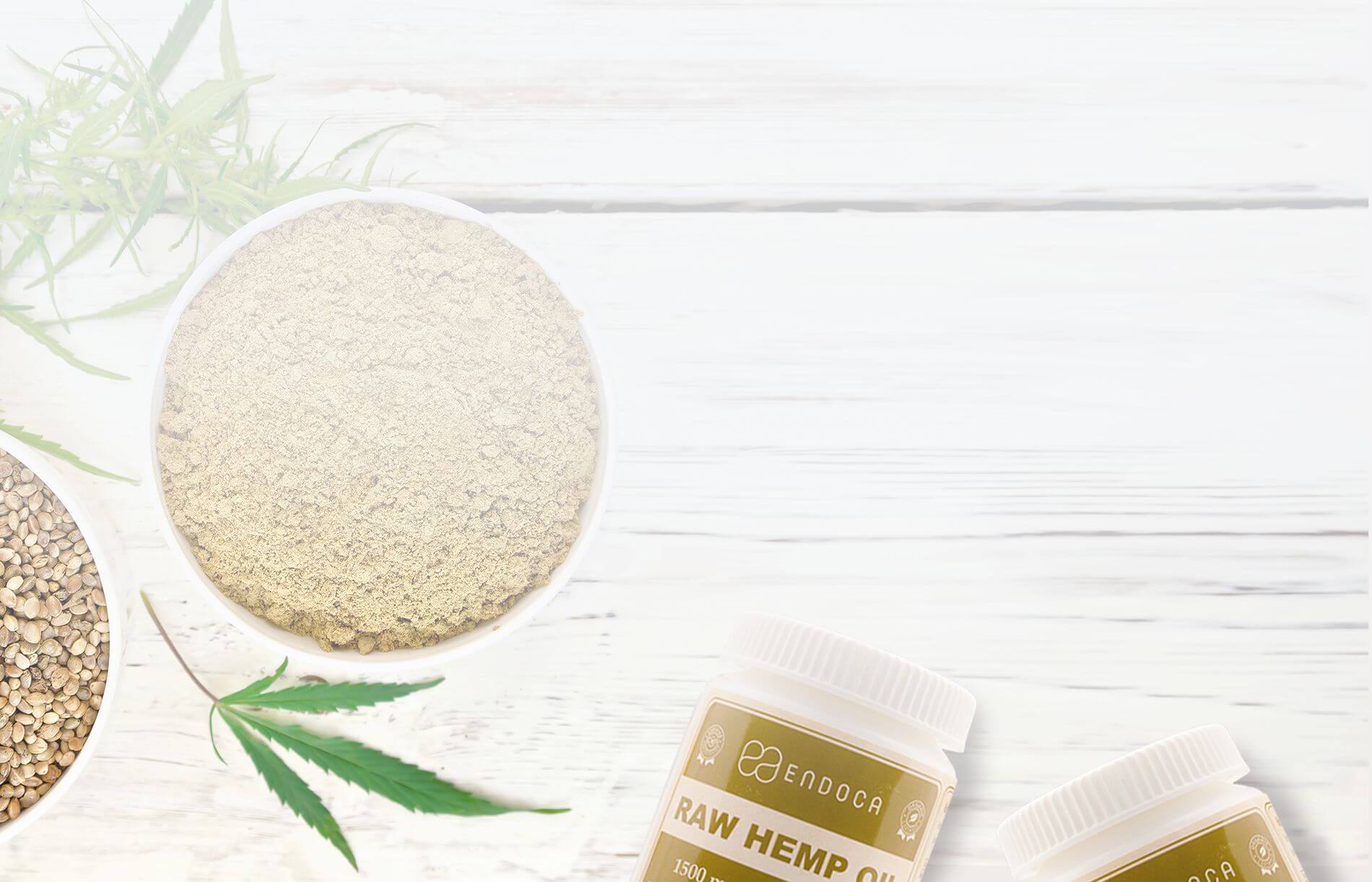 Endoca is constantly striving to ensure that our customers get exactly what they see on the label.To do this we employ rigorous laboratory testing and a strict pharmaceutical standard control that guarantees consistent potency and purity.
These are deal breakers when it comes to good health and without them our well being can suffer. Plant compounds in hemp such as cannabinoids, terpenes, plant waxes and micronutrients work in synergy with our own biochemistry to bring about a sense of holistic health.
Les capsules Endoca CBD contiennent:
Phytocannabinoïds: CBDa (Acide de cannabidiol): 10-14% & CBD (Cannabiol): 1-5%
Il existe des écarts dans les pourcentages parce que nous ne réchauffons pas d'huile dans le but de recevoir un pourcentage stable de CBD. Au lieu de cela nous laissons l'huile après l'extraction en sa forme naturelle. Elle contient aussi les composants en faible concentration (CBC, CBG, CBN).
Terpènes dans l'huile Endoca: Myrcène, Limonène, Alpha & Beta-pinène, Linalool, B-caryophyllène, Oxyde de caryophyllène, Terpinolène et Humulène.
Autres molécules naturelles: Chlorophylle, Alcanes, Composés d'azote, Aminoacides, Sucres, Alcools, Cétones, Flavonoïdes, Glycosides, Vitamines, Pigments, Eau, Huile de graines de cannabis.*CBD est un composant naturel de chanvre
Because raw, unfiltered hemp oil is used in the capsules, it is similar to eating the hemp plant in its natural state which would make it a nutritious addition to any raw food diet.
THE POWER OF RAW HEMP IN A CAPSULE
Look inside each capsule and you will find raw, unfiltered hemp oil containing both CBDa+CBD. As the plant waxes haven't been removed, the oil's texture is thick compared to some of our other hemp products. Not only that but we refrain from using any heat, just CO2 from air you breath to produce a pure, whole plant extract full of raw hempy goodness.
Our Raw Hemp Oil Capsules are vegan which means they are made from pure plant ingredients, no animal by-products, and are also completely kosher. Furthermore they are free from preservatives, artificial colors, starch, sugar, corn, wheat or dairy.
If like us you believe in the pure power of plants, but don't like hemp taste, you will also love our 50mg Raw Hemp Oil Capsules. Using unfiltered, unheated hemp, this capsule form is possibly the most convenient way to enjoy our raw hemp oil range with the unique combination of over 400 molecules, but without the hempy flavour. Endoca's proprietary formula contains vital cannabinoids, vitamins, minerals and plant waxes that are often missing in our diets. You'll get this and more in one simple capsule.
EAT, SLEEP, RELAX
1 capsule contient 50 mg CBD+CBDa. Les capsules de gel végétaliennes, sans glutène, caschers. Très faciles à utiliser vu le fait que la capsule est lisse, sans odeur, sans goût et facile à avaler.
Les extraits produits par Endoca sont exécutés des chanvres cultivés en Union Européenne sans pesticides ni herbicides, pour recevoir les produits sûrs de haute qualité. L'huile organique crue de cannabis est produite dans une température très basse et sous une haute pression. En fait ces « jus » de plantes de chanvre constituent un supplément concentré d'une nourriture saine. L'huile possède des propriétés uniques parce qu'elle contient CBD (cannabidiol) en forme d'un acide carboxilique, connue aussi comme CBDa, nommé aussi l'Acide de cannabidiol.
Cannabidiol, or CBD, is the lesser-known child of the cannabis sativa plant; its more famous sibling, tetrahydrocannabinol, or THC, is the active ingredient in pot that catapults users' "high." With roots in Central Asia, the plant is believed to have been first used medicinally — or for rituals — around 750 B.C., though there are other estimates too.
What are the claims?
Some CBD products may contain unwanted surprises. Forensic toxicologists at Virginia Commonwealth University examined nine e-liquids advertised as being 100 percent natural CBD extracts. They found one with dextromethorphan, or DXM, used in over-the counter cough medications and considered addictive when abused; and four with a synthetic cannabinoid, sometimes called Spice, that can cause anxiety, psychosis, tachycardia and death, according to a study last year in Forensic Science International.
Is CBD harmful?
Send any friend a story