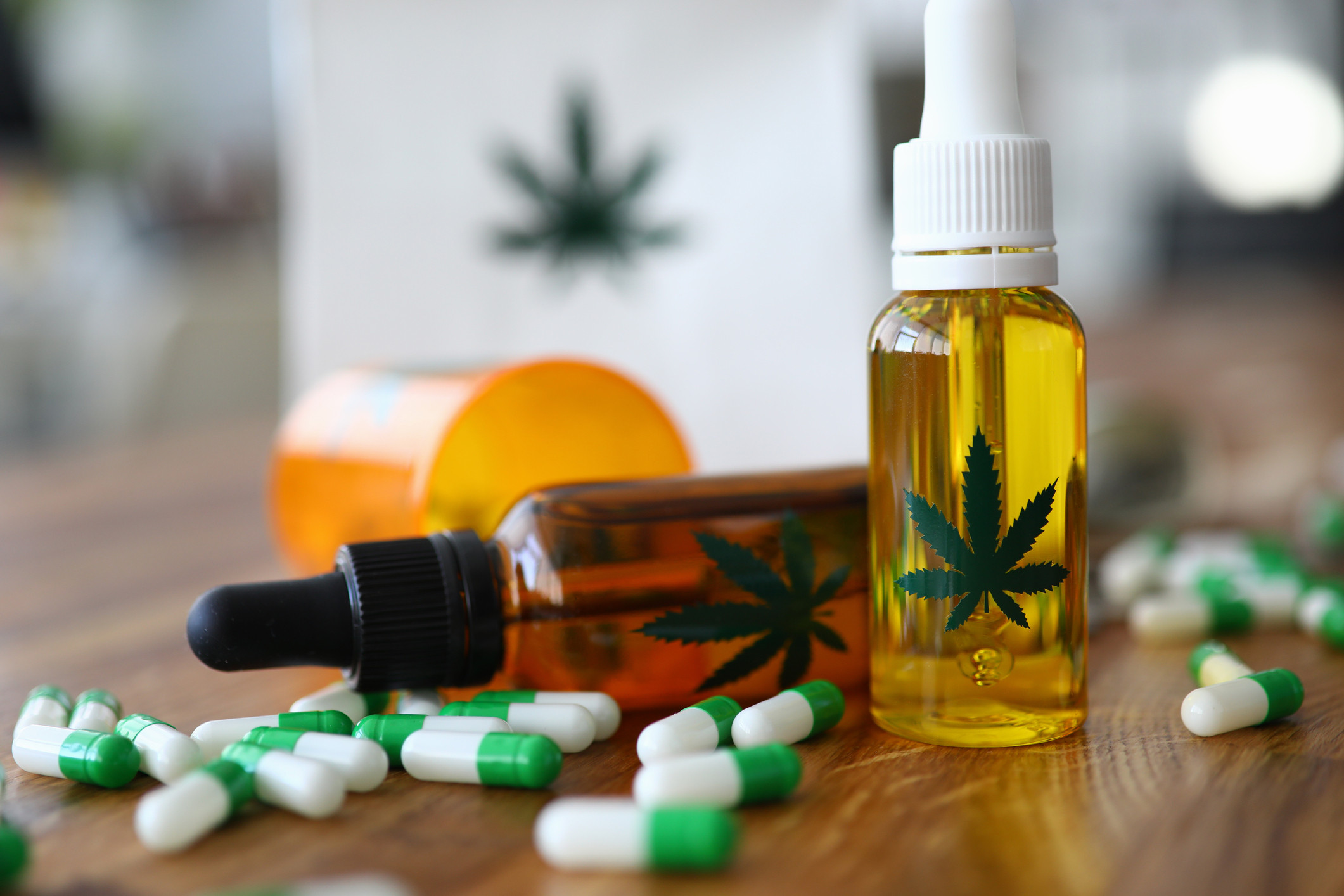 While generally considered safe, CBD may cause drowsiness, lightheadedness, nausea, diarrhea, dry mouth, and, in rare instances, damage to the liver. Taking CBD with other medications that have similar side effects may increase the risk of unwanted symptoms or toxicity. In other words, taking CBD at the same time with OTC or prescription medications and substances that cause sleepiness, such as opioids, benzodiazepines (such as Xanax or Ativan), antipsychotics, antidepressants, antihistamines (such as Benadryl), or alcohol may lead to increased sleepiness, fatigue, and possibly accidental falls and accidents when driving. Increased sedation and tiredness may also happen when using certain herbal supplements, such as kava, melatonin, and St. John's wort. Taking CBD with stimulants (such as Adderall) may lead to decreased appetite, while taking it with the diabetes drug metformin or certain heartburn drugs (such as Prilosec) may increase the risk of diarrhea.
Doubling up on side effects
Researchers from Penn State College of Medicine evaluated existing information on five prescription CBD and delta-9-tetrahydrocannabinol (THC) cannabinoid medications: antinausea medications used during cancer treatment (Marinol, Syndros, Cesamet); a medication used primarily for muscle spasms in multiple sclerosis (Sativex, which is not currently available in the US, but available in other countries); and an antiseizure medication (Epidiolex). Overall, the researchers identified 139 medications that may be affected by cannabinoids. This list was further narrowed to 57 medications, for which altered concentration can be dangerous. The list contains a variety of drugs from heart medications to antibiotics, although not all the drugs on the list may be affected by CBD-only products (some are only affected by THC). Potentially serious drug interactions with CBD included
CBD can alter the effects of other drugs
Many drugs are broken down by enzymes in the liver, and CBD may compete for or interfere with these enzymes, leading to too much or not enough of the drug in the body, called altered concentration. The altered concentration, in turn, may lead to the medication not working, or an increased risk of side effects. Such drug interactions are usually hard to predict but can cause unpleasant and sometimes serious problems.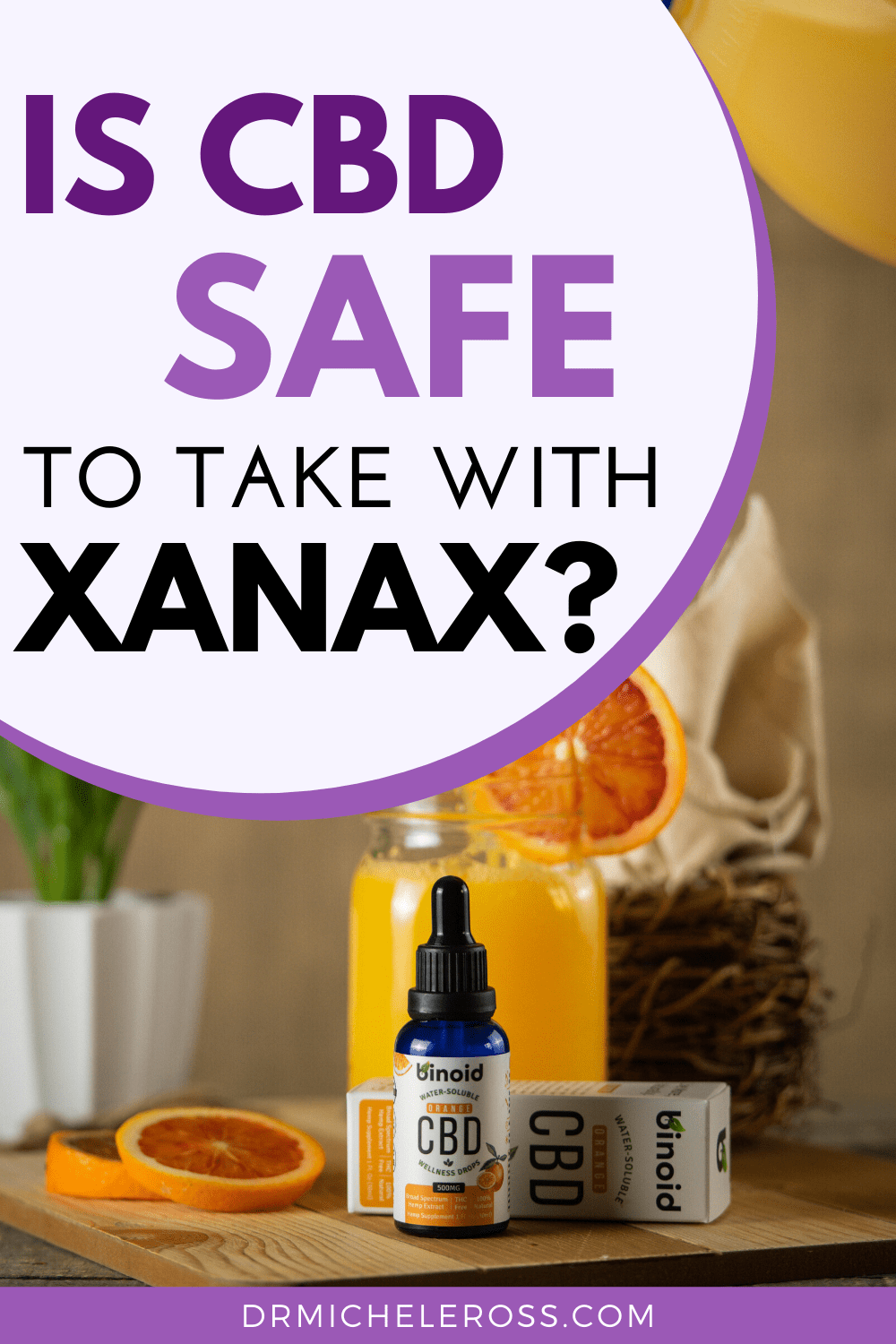 Using a CBD vape pen or smoking hemp flower with CBD is another way to avoid metabolism through the liver and a possible drug interaction.
One class of drugs that can interact with CBD are benzodiazepines, commonly used to treat anxiety. Specifically, Xanax, also known by its generic name alprazolam, can interact with CBD. A liver enzyme called CYP3A4 is the main way Xanax is broken down, and thus taking CBD with Xanax make increase the amount of time Xanax is in your bloodstream, causing an increased risk of sedation, addiction, or suicidal thoughts.
One way to potentially avoid a drug interaction when taking oral CBD products like CBD gummies or CBD drinks could be by making sure you space out your consumption of Xanax and CBD. For example, take your CBD in the morning, and your Xanax at night.
How To Avoid A Xanax and CBD Oil Drug Interaction
If you are ready to try a more natural, plant-based approach to managing your symptoms of anxiety, I can help. I'll review your medical history and medications, and lifestyle to come up with safe dosing for CBD, cannabis, and other plant medicines to improve not your mood, but your quality of life.
Many patients using Xanax or other prescription medications for anxiety or panic disorder dislike the side effects of these drugs and their addiction liability. Some are turning to CBD oil and cannabis for relief, and want to safely reduce their dependence on their dangerous prescriptions.
How Does CBD Interact With Alprazolam?
Whether it's from hemp or cannabis, CBD has the potential to interact with any other medication or supplement you take. CBD is a stronger inhibitor of p450 enzymes, the enzymes in your liver that break down drugs, than THC or CBN. This means there is a greater chance of a drug interaction when using CBD than THC or CBN.
Another way is to simply avoid oral CBD products that are metabolized in your liver. CBD oil tinctures or drops, CBD vape pens, and CBD lotions or topicals are all safe to use with Xanax.