Studies on CBD have shown that this form of treatment is usually tolerated well by users and is regarded as safe. There has also been no evidence for potential of abuse and/or addiction. That said, a few undesirable side effects have been noted, which include diarrhea, appetite changes, and tiredness. In addition, there may be dangerous drug interactions when CBD is combined with certain pharmaceutical medications. And the FDA warns that CBD can cause liver injury (as shown in some animal experiments with super high doses). The agency also says that long-term side effects remain unknown. Therefore, it is crucial that one speak with his/her physician prior to adding CBD to any medication regimen. In addition, one should monitor side effects upon use.
CBD has Sedative Properties
While some people may believe that CBD is a sedative, the truth is that it actually produces alertness without negatively impacting one's sleep. Even if one takes a dose of 600mg of pure CBD, which is a very high dose, it still does not produce a sedating effect. However, one may take a CBD with a terpene (fragrant and flavorful essential oils found in plants) called myrcene, which is produced by several cannabis strains, that has sedating properties.
As with Medicare, Medicaid will not cover the cost of CBD products.
How to Obtain CBD
Finally, we should note that there is evidence CBD is more effective in preventing the onset of movement disorders, including Parkinson's disease, than reversing or eliminating symptoms of those diseases. This doesn't mean that taking CBD will prevent someone from developing PD, but tests showed better benefits for mice when the drug was administered before the animal's brain was manipulated to give it PD-like symptoms. CBD is more preventative, therefore, than therapeutic.
A healthy, natural alternative to traditional medications is becoming more and more accessible for persons suffering the effects of Parkinson's disease. Studies show that cannabidiol, also referred to as CBD or CBD-rich cannabis, may relieve tremors and other debilitating symptoms of Parkinson's. CBD is a natural compound found in cannabis sativa plants (cannabinoids), with none of the adverse side effects of prescription medications and without the "high" effect from THC in marijuana. And while traditional medications may become less effective over time, or stop working completely, CBD users are hailing long-lasting benefits, with many giving up their pharmaceuticals for good.
Legal Status of CBD in the U.S.
For convenience, many dispensaries also provide delivery services. Unfortunately, dispensaries are not legal in every state. Oftentimes one can find hemp-derived CBD in local health stores. If taken once daily, a continuous regimen of CBD would cost approximately $2-$3 per day. As detailed in the following section, insurance will not cover the cost, therefore the daily cost would be out-of-pocket.
Numerous other studies echo CBD's benefits:
– Researchers in Brazil had previously noted "Our findings point to a possible effect of CBD in improving quality of life measure in PD patients." (Study)
– Researchers with the Department of Neuroscience and Behavior there concluded "preliminary data suggest that CBD may be effective, safe, and well tolerated for the treatment of the psychosis in PD" (Study)
– And a different Colorado study concluded: "Cannabis was rarely used in our population but users reported high efficacy, mainly for nonmotor symptoms."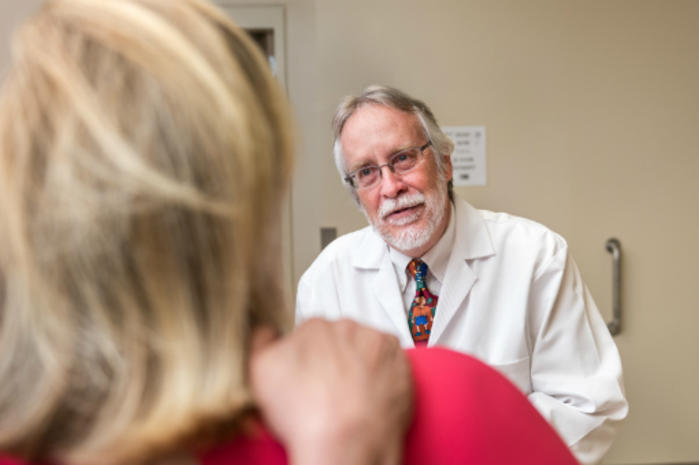 Cannabis also could interact with other medications you are taking. While interactions are largely unknown, adding cannabis to a complex regimen of Parkinson's and other prescription medications could present a risk. It's important to tell your Parkinson's doctor what you are taking, so that they can alert you to possible interactions.
The Michael J. Fox Foundation also recently convened a workshop on this topic with field leaders and other Parkinson's organizations. Participants examined opportunities and challenges, agreeing that much work remains to understand how patients and doctors are using and talking about these products; to build education and communication around cannabis and Parkinson's; and to evaluate safety, potential benefits, side effects and drug interactions, as well as the optimal dosing and formulations.
In low doses, cannabinoids appear to be relatively well tolerated. But, like all treatments, they have potential side effects: new or worsened nausea; dizziness; weakness; hallucinations (seeing things that aren't there); mood, behavior or memory/thinking (cognitive) changes; or imbalance. Regular smoking or vaping also could cause lung damage. The potential risks on cognition, mood and motivation (to exercise or participate in other activities, for example) are especially important for people with PD.
How can I access cannabis?
With a license, you can visit a dispensary, which sells cannabis products. Licenses typically don't specify dosing or product information, so you work with the dispensary for recommendations on what may work for you. (This often is a trial-and-error process.) As the same product may vary significantly from location to location, it's best to stick with one dispensary.