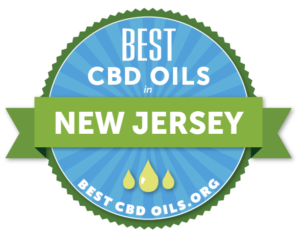 In Turnersville, family-owned Vapormaker (5400 N Black Horse Pike, Turnersville, NJ 08012) boasts a perfect 5-star rating, with reviewers highlighting the shop's expert staff, affordable prices, and full inventory of the best CBD oils available on the market; plus brandname e-liquids, e-juices, vapes, accessories, and much more. All that said: Vapormaker's priority is customer service, and employees are eager to help every customer, from CBD novices to experienced CBD users. Open seven days a week; Monday-Saturday 10AM-9PM, Sunday 10AM-4PM.
Products that are made with CBD extracted from industrial hemp are legal and easy-to-obtain in the state of New Jersey. In 2018, the state passed an industrial hemp bill which helped to build the framework of proper cultivation, manufacturing, distribution, and possession of industrial hemp products. New Jersey's laws align with the federal laws detailed in the Farm Bill of 2018 as well. As long as your products contain hemp-derived CBD and contain less than .3% THC by weight, you're well within your rights to purchase and enjoy them, whether that is for medical or recreational purposes.
New Jersey has a number of benefits for CBD buyers: first, there are plenty of quality CBD oil shops in-state; second, there are plenty of others nearby.
CBD Oil Shops in Pitman
Below, we've listed where to buy the best CBD products in Elizabeth and Turnersville, plus a few more in nearby Philadelphia and New York City. As the use of CBD for its health benefits grows in New Jersey, you should soon be able to purchase products in cities like Newark, Jersey City, Paterson, Elizabeth and Edison. You should also be able to find good CBD shops soon in places like Princeton, Woodbridge Township, Lakewood Township, Toms River, Hamilton Township, Trenton and Camden. South Jersey should also get some stores selling CBD oil, especially in towns like Cherry Hill, Vineland, Millville, Deptford and Atlantic City. Below, we've put together a list of the best shops where CBD is currently available.
New Jersey residents have the benefit of not being too far from NYC. In Manhattan, the Lower East Side and East Village has several top-rated CBD shops, starting with the five-star rated East Village Smoke Shop (177 1st Ave, New York, NY 10003), which offers some of the cheapest CBD oil in town. Plus with any vaporizer purchase, you'll receive a grinder for free. A few blocks down 2nd Avenue, Cloud99 Vapes (50 2nd Ave, New York, NY 10003) is just above the Houston F-Train stop and is another affordable shop selling CBD oils, 220 juice flavors, mods, tanks, coils and accessories. Reviewers especially highlight the customer service and product selection.
CBD Oil Shops in Elizabeth
Vape 93 (6 E Holly Ave, Pitman, NJ 08071) is conveniently located near the intersection of 624 and North Broadway. Established in 2013, the two-story shop offers the highest-grade CBD oils on the market, CBD oral sprays, 200 available e-juice flavors (mixable with CBD), and a huge variety of other products — lotions, incense, essential oils, and much. The shop also doubles as a local art gallery, and customers are encouraged to browse the collection. Open Monday through Saturday 12:30PM-8:30PM; Tuesday 5PM-9PM.
Holy Smokes Vape & Smoke Shop (168 Elmora Ave, Elizabeth, NJ 07202) has a 4.5-star rating based on more than 20 reviews. Established in 2009, Holy Smokes offers a wide variety of premium CBD oil products and some of the best CBD prices in the Tri-State Area. (Make sure to check Yelp for online deals.) In addition to CBD, customers will find Kratom, e-juices, vapes, starter kits, concentrates, shisha, and more. Customer service is another major point of emphasis at Holy Smokes: customers are encouraged to explore personal tastes and interests, so feel free to ask the knowledgeable staff about any CBD product you find in the store —— or have them find something for you. (It's easy to get lost in this collection.) Open seven days a week; 10AM-10PM.
Smaller, local retailers and health food stores in New Jersey may offer CBD products. Shopping online is another option since the U.S. Postal Service (USPS) has confirmed that legal CBD products may be shipped by mail. CBD products can usually be found online at the websites of specific brands, while a list a reputable CBD brands can be found on Weedmaps.
New Jersey completely decriminalized hemp and requires a license to grow or process this agricultural commodity. The New Jersey Department of Agriculture is in charge of licensing and regulations, and the New Jersey Hemp Program was among the first three states to be approved by the US Department of Agriculture.
Combine THC and CBD to fully employ the entourage effect; THC and CBD work hand-in-hand to amplify each others' effects.
In August 2019, New Jersey lawmakers passed New Jersey Assembly Bill 5322, which set up licensing requirements for growing and processing industrial hemp. While many states moved to legalize hemp production after the passage of the 2018 Farm Bill at the end of the year, New Jersey was one of a few states that started doing so after the 2014 Farm Bill recognized the difference between industrial hemp, from which CBD is derived, and marijuana.
Where to buy CBD in New Jersey
CBD is a non-intoxicating cannabinoid found in cannabis. After tetrahydrocannabinol (THC), cannabidiol (CBD) is the second-most abundant cannabinoid in the plant, and has many potential therapeutic benefits, including anti-inflammatory, analgesic, anti-anxiety and seizure-suppressant properties. CBD can be sourced from both marijuana plants and hemp plants, which are legal in most countries as they contain minuscule amounts of THC.
Intentional attempts to skirt the law would be referred to state and federal law enforcement agencies. Hemp products, including CBD, may be transported out and into the state, provided the out-of-state CBD was produced from industrial hemp and not marijuana plants. New Jersey has submitted its plan to the U.S. Department of Agriculture (USDA) and it awaits approval. NJ A5322 specifically states that individuals may still grow hemp in the state if USDA doesn't approve the state's plan as long as the grower complies with federal statutes.
The new statute completely legalized all forms of hemp and products derived from it, as long as the crop was grown in a legal manner with less than .3% THC. Growers and processors must be licensed, and anyone who grows hemp without authorization will be subject to the same penalties as those who get caught growing marijuana. Three violations in five years would result in a five-year ban from growing hemp.
Image lightbox
The state passed NJ A1330 in November 2018, adopting the same standard as the federal government, requiring industrial hemp to contain .3% or less THC by weight and setting up a pilot program that was eventually replaced by the subsequent passage of NJ A5322.
There are no possession limits in New Jersey when it comes to hemp-derived CBD. For medical patients using marijuana-derived CBD, the possession limit for medical marijuana in New Jersey is 2 ounces, or 56.7 grams, of marijuana product in a 30-day period.