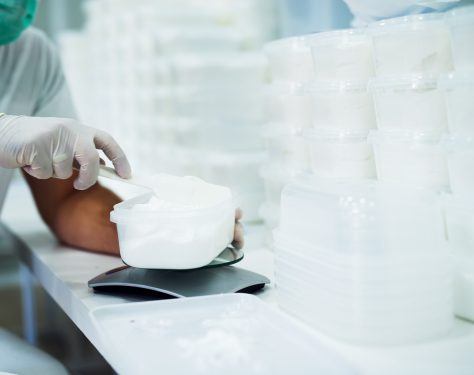 While this industry is certainly growing, it also carries numerous risks. Of course, businesses within the hemp sector face exposures common to every industry — including property damage, business interruptions and equipment breakdowns — but they are also susceptible to industry-specific risks. Both the production and distribution of CBD and other hemp products are still regulated at the federal and local levels, thus creating compliance challenges. The nature of these products also makes them increasingly subject to potential liability concerns, including customer lawsuits.
Businesses that operate in this sector face a variety of possible exposures. Some key risks include the following:
Despite these exposures, businesses within the hemp and CBD industry can minimize their risks by implementing proper protective measures and securing sufficient coverage. Primarily, businesses should consider the following insurance solutions:
Whether businesses manufacture, distribute or sell CBD or other hemp products, it's important for them to understand their unique risks and take steps to protect against those exposures by securing sufficient insurance coverage. Here's an outline of hemp industry risks and coverage solutions for agents and their business owner clients within this sector to consider.
Industry risks
Businesses should keep in mind that they will need to stay compliant with all applicable regulations regarding the manufacturing, distribution and sale of CBD and other hemp products to maintain coverage. Further, they may be eligible for coverage only if their products contain less than a set percentage of THC (e.g., 0.3%). Apart from the aforementioned insurance offerings, businesses may need to secure additional coverage to meet their unique operational needs.
Overall, businesses within the hemp and CBD industry have the opportunity to experience significant growth in the coming years. Understanding their particular risks, acting to reduce those concerns, and purchasing proper insurance coverage can help these businesses remain successful as these sectors continue to flourish.
The hemp and CBD industry has experienced significant growth in recent years. In fact, the sector is projected to be valued at nearly $28 billion by 2028, up from $5.6 billion in 2020. 1 Specifically, the rising popularity of cannabidiol — a cannabinoid also known as CBD — has largely contributed to the hemp industry's surging success, with a wide range of CBD products appearing on shelves in thousands of stores across the United States. 2
Coverage solutions
In order to adequately mitigate their potential exposures and secure personalized insurance solutions, businesses should be sure to consult a trusted insurance professional, such as a broker. This professional should possess the knowledge and expertise necessary to successfully navigate the hemp industry and its evolving risk landscape.
Nationwide's E&S program appetite does not extend to products containing over .3% THC and federally classified as marijuana.
We provide comprehensive insurance programs for companies in the CBD, or hemp industries. Our CBD/hemp program offers broad coverage options for low minimum premiums, including crop insurance, property insurance, product liability insurance, and inland marine coverage.
Minimum Premium 2500
Veracity is your CBD and hemp insurance solution.
Minimum Premium 3500
Veracity is committed to creating a positive experience for our customers and setting a higher standard on how business should be done. We value customer interaction, response and turnaround times, product knowledge, and compliance.