The bottom line in choosing a CBD product: look for ones that are made from organically grown hemp. You also want a company whose products are tested by an independent laboratory. And a nice-to-have (some users may say essential), are CBD oils extracted using supercritical CP2 which ensures that the product is free from any residues or additives.
The first thing to remember is that CBD oil products are sold in a wide variety of concentrations and the higher the concentration, the bigger the effect. The information about the concentration will be on the label so make sure you consult that. The advice is always to start with a low-to-moderate dose and go higher if necessary. And if you purchase a CBD oil that says it has a strength of 1,000mg CBD, you won't need as many drops as if you buy a CBD oil containing 250mg of CBD.
Updated on July 29, 2021 – Written by Nell MacRae, Journalist
Medically reviewed by Kimberly Langdon, MD
Thanks to a state bill signed in 2019, pharmacies have been able to join other Alabama retailers in selling CBD oils and other products?
Frequently Asked Questions
It's often more convenient to buy your CBD products via a trustworthy online store as you generally get access to a wider variety of products plus you have a chance to compare prices across outlets. Also, you can easily check the company's third-party lab reports — you always want an online company that independently tests its products and makes its reports accessible to customers.
In choosing a CBD product, first of all, look for a product with a COA that lists the compounds the product contains and select one derived from organically grown hemp that's cultivated on land tested for toxic substances. Hemp plants are known as bio accumulators — meaning that they absorb everything from the soil they're grown in from pesticides to fertilizers so you want to avoid any toxic residues. You also want to buy from a company that has its products tested by a third-party lab. A good company will post those results on its website. Also, the best CBD oils are extracted using supercritical CP2 which ensures that the product is free from any residues or additives. You don't want CBD oils made using chemicals such as propane or butane as they can leave contaminants. Also, avoid any products that make far-fetched claims as to their medical efficacy. As the saying goes: If it sounds too good to be true, it probably is.
As in the rest of the US, CBD has become one of the hottest-selling supplements in Alabama. And there are plenty of outlets selling CBD oil from specialty cannabis shops, to vitamin and supplements, health food, and herbal medicine stores as well as pharmacies. Generally, Alabama's in-store CBD sellers offer a narrower range of product choices than online outlets. Some of the online outlets are based in Alabama while others are headquartered elsewhere in the US and many of them offer nationwide free shipping.
Hemp in Alabama
CBD oil derived from industrial hemp containing less than 3% of the psychoactive ingredient THC is legal in Alabama thanks to a 2018 farm bill that removed hemp from the list of controlled substances and made it an agricultural commodity. The legislative amendment paved the way for commercial production of CBD oils sourced from industrial hemp in the state,
CBD oil sourced from the marijuana plant remains illegal in Alabama. Congress in 2018 passed legislation federally legalizing CBD oil with trace THC but marijuana and its active THC ingredient remain illegal. Some 11 US states have independently legalized the use of recreational marijuana but Alabama is not among them and possession of CBD oil with THC levels above 0.3% carries fines up to $15,000 and/or one year in jail.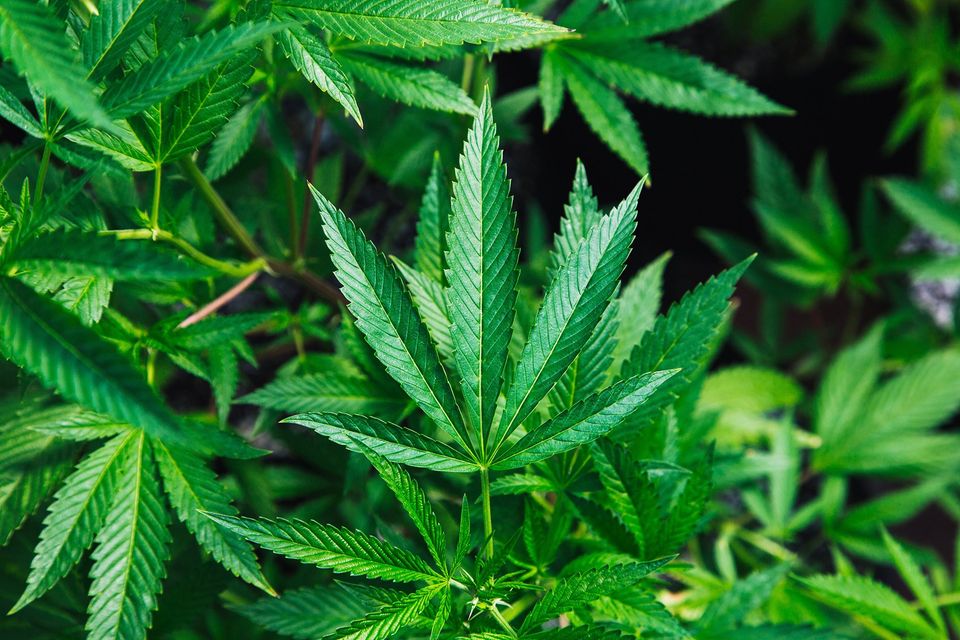 ● Class A misdemeanor charge
● Up to one year in jail
● Fines up to $6,000
If you do not have a qualifying medical reason to possess CBD, possession can be prosecuted just like marijuana possession in Alabama. In fact, it can be impossible to distinguish CBD from marijuana without special testing to read THC levels. This means that you can be arrested and face harsh penalties for possessing CBD with permission in Alabama.
In late 2018, the federal government passed a new law that removed hemp-derived products from the controlled substances schedules, therefore making these products legal. One hemp-derived product that soon became the focus of many state laws is Cannabidiol, commonly known as CBD. Despite both being products of cannabis, hemp does not have the psychoactive properties of marijuana, which is what would make a user get "high," though many people believe it does have other health benefits.
Possible charges and penalties if you are accused of possessing any amount for personal use include:
Even though CBD is now legal on the federal level, each state has the power to set its own laws regarding legality, and each state is vastly different. Some states have not yet legalized any form of cannabis – including CBD – for any reason, while eleven states have fully legalized recreational marijuana. To make things more confusing, state laws are constantly changing regarding this issue.
Currently, in Alabama, CBD is only legal to possess if you have a debilitating seizure disorder and have your doctor's recommendation. As in most states, the CBD must have less than 0.3 percent THC, which is the psychoactive property of marijuana. Pharmacies can sell CBD oil, though retail stores cannot sell CBD to the general public.
The charges are enhanced to a felony if you were alleged to possess CBD with the intent to distribute or sell it to another person.