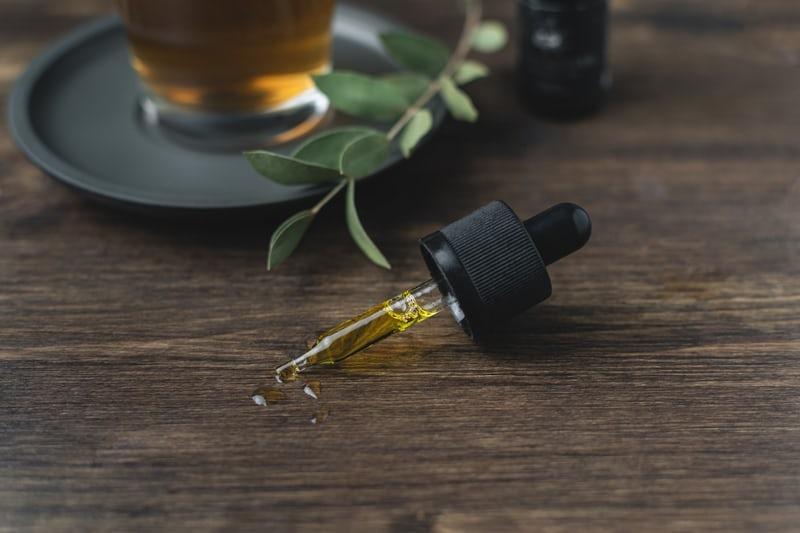 It is important to add that when Eric was telling me about the benefits of using CBD, the FDA has still yet to approve it. On the bright side, "The FDA has approved only one CBD product, a prescription drug product to treat seizures associated with Lennox Gastaut syndrome (LGS), Dravet syndrome (DS), or tuberous sclerosis complex (TSC) in people one year of age and older." Which gives hope for the future and a more holistic approach to medicine.
He also includes the differences between the types of oils:
The Potential Benefits of Using CBD
However, with dozens of testimonies from the use of CBD, Americans are surprised that it is not prescribed by doctors. Despite the growth of medical marijuana cards across the United States, it is still yet to be legal in all 50 states. Here's the updated list here. On a better note, here might be some of the benefits of using CBD:
"​Cannabidiol, or CBD, is a derivative of the Cannabis Sativa plant. It is derived from the hemp plant which contains minimal THC (legal limit is <0.3%) and is non-psychoactive. Everyone has an Endocannabinoid system, which is a system of receptors that binds to one's organs, brain, nervous, and skeletal structure. It is composed of CB1 and CB2 receptors which are dormant Cannabis receptors waiting to accept an external source of cannabinoids. This system works with one's body to regulate serotonin, dopamine and oxytocin." With that being said, it has an ample amount of benefits and for those who don't have insurance—it can truly be a lifesaver for those with depression and anxiety. However, please do not ever self-diagnose or do anything without consulting a medical professional.
When researching the benefits and all of the bells and whistles, I started to become very overwhelmed with the amount of information on the internet. This company sells this, at this strength, at this dose and it can be a very daunting process for a beginner. An old friend of mine is here to help, though!
​Piedmont Green was formed in 2019 by Eric Abarelli (my old friend) and Christian Dobson with the intention to bring a holistic and natural approach to healthy living through the benefits of CBD. Located in Kannapolis, North Carolina they have created quite a business despite the fact that they live on the Bible Belt—which opposes the use of cannabis. However, the team and business have made such a positive impact in the community, they were able to change their minds through education about CBD and the benefits. It is also important to add that they grow their own hemp and produce the products themselves, making it an organic, small business.
"It has helped me a lot with managing anxiety and with enabling relaxation as well," he said. "It works in a matter of a few seconds and it's been very helpful. It's like, I'm able to be functional and excited to be doing my work."
"I hear from people in casual conversation, they'll tell me, 'you know, you can't drink beer all the time, and I need something to kind of get through this period,'" Singh said.
CAMH is urging younger people and pregnant women to avoid using cannabis entirely, as well as warning people to wait at least six hours to drive after consuming it. It also cautions all users to exercise moderation.
Dr. Buckley says CAMH plans to continue studying the usage levels of people, to see if cannabis consumption goes down or stays at the same level after the pandemic.
Increased stress, boredom, loneliness cited as reasons for using cannabis
"One way to reduce risk is to decrease the THC content, and decrease the amount of cannabis being consumed," Dr. Buckley said.
"I didn't know how I was going to do it," Fann said. "I started having severe anxiety attacks because I was so overwhelmed with the news and everything else."
Fann is far from alone among Canadians who are turning to cannabis in some form during the pandemic. According to a recent Statistics Canada survey that looked at changes in alcohol, drug and medication consumption habits, 20 per cent of Canadians now report using cannabis, up from 14 per cent before COVID-19.
Using cannabis products to cope with the pandemic
"So, whether they put on a good face about it, it's still impacting them and is still tough to deal with."
Fann walked away from the career she had spent years building, taught herself how to trade stocks to generate some income, and turned her attention to helping her kids, including a two-year-old, navigate online school. However, despite these radical lifestyle changes meant to help reduce daily pressures, Fann says her attacks did not abate until she tried something completely new to her.